Securing quality mooring in Hong Kong can be a challenging business, but with these top tips, you can have the mooring of your dreams locked in so that you can position your vessel in the perfect location for you. Mooring facilities in Hong Kong are a little limited which is why it is important to do your research before choosing a location. With the assistance of a quality yacht broker in Hong Kong, the right mooring for your boat is merely a phone call away. 
To join or not to join
When searching for mooring in Hong Kong, the first decision you need to make is whether you want to become a member of the yacht club in the location that you choose. You don't need to become a member to moor your boat, but membership does come with some benefits. Yacht club membership in Hong Kong is notoriously expensive, ranging from HK$90,000 to HK$8,000,000 or even more in some cases. The benefits of becoming a yacht club member include priority access to berths and moorings as well as the use of all facilities at the club that you choose. 
Some clubs offer short-term membership if you can prove that you are expecting to reside in Hong Kong for more than 2 years, but these kinds of memberships can only be used once and are not extendable. Moorings in Hong Kong are sometimes hard to come by so joining a yacht club as a member is worth some consideration to gain access to moorings that are not always available to the general public.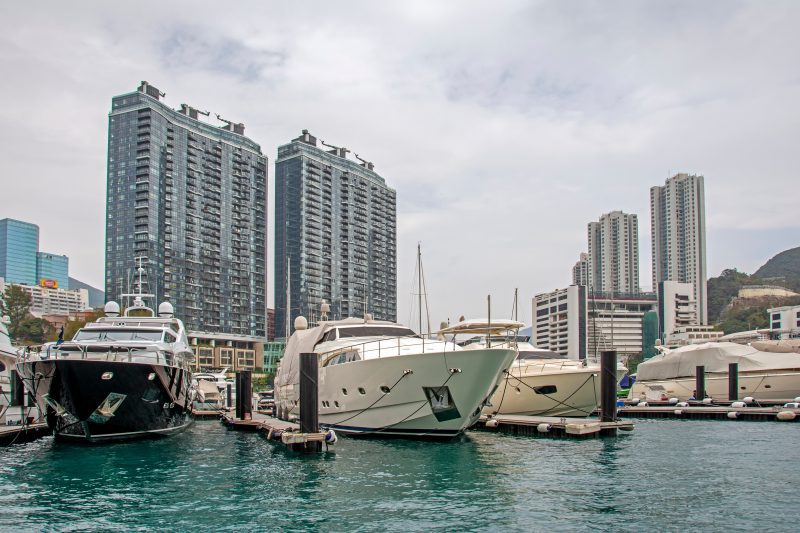 To rent or to own
For those who do not plan to remain in Hong Kong for a long time, there is the option of renting a mooring for your boat for a shorter period. Though short-term mooring rental can be a more expensive way to do things, you can avoid the hassle of trying to buy a mooring in a place where they are particularly limited. All government moorings in Hong Kong are currently full so it can be tough to find a place for your yacht for a short term. 
If you choose to buy a mooring in a private marina, you will be securing something that is a limited commodity in Hong Kong and will only increase in value over time. Aside from having a protected space in which to moor your own boat, it is also a location that is rentable in the future. The current waiting list for a mooring at the Royal Hong Kong Yacht Club is 5 years so if owning your mooring is something that you want, it is best to apply as soon as possible. 
Typhoon shelters in Hong Kong
There are 3 main typhoon shelters for leisure vessels in Hong Kong. These are a combination of privately owned club moorings and Marine Department moorings that offer both fore and aft moorings on Marine Department buoys and semi-permanent moorings on quasi-anchors. 
Aberdeen South Typhoon Shelter: As one of Hong Kong's largest typhoon shelters, Aberdeen South is popular with yacht owners for its proximity to Ap Lei Chau and Wong Chuk Hang shipyards. The proximity to Aberdeen and Ap Lei Chau centres, as well as the Wong Chuk Hang business district, makes this one of the most convenient locations in Hong Kong for safe and secure vessel mooring. Aberdeen South Typhoon Shelter offers a combination of club moorings from the Aberdeen Marina Club, the Aberdeen Boat Club and the Royal Hong Kong Yacht Club in addition to the numerous Marine Department mooring options.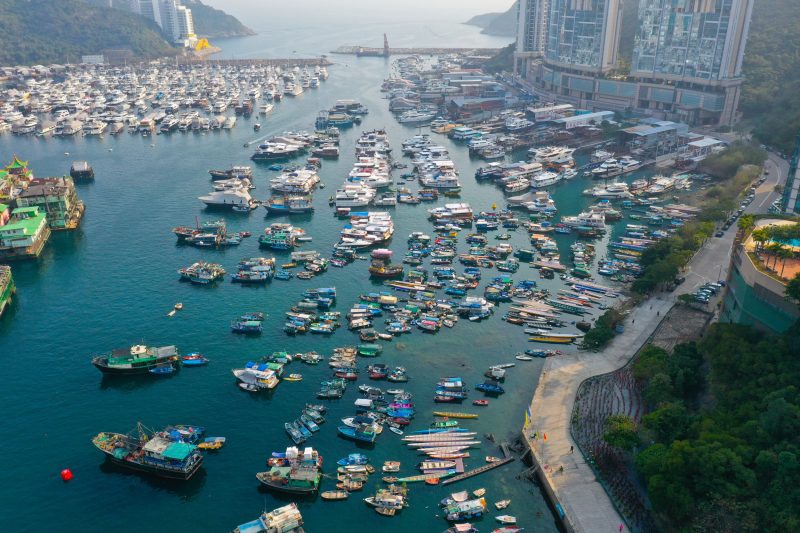 Kwun Tong Typhoon Shelter: This is the most recent typhoon shelter to be constructed in Hong Kong. There are not yet any private yacht clubs that have moorings in this location and there are very few fishing boats and barges that moor in this location making it an ideal choice for leisure boats. There are also no Marine Department moorings here and space is allocated on a first-come, first-serve basis. It is located near the Kwun Tong business district and easily accessible by both the MTR and the North Point Ferry. 
Shau Kei Wan Typhoon Shelter: Located on the northern-eastern shore between Sai Wan Ho and Chai Wan, the Shau Kei Wan Typhoon Shelter is a well-protected fishing harbour with many shipyards. Though there are no Marine Department moorings in this location, vessel owners have the choice of mooring on anchors or having their craft berthed beside licensed barges. There are also a few private berth options to choose from in this shelter which is a quieter alternative to other busier Hong Kong locations. 
Shelter Cove: Located in Sai Kung, Shelter Cove is a natural typhoon shelter in stunning surroundings. The Royal Hong Kong Yacht Club and Hong Kong Marina are both situated at Shelter Cove,  with members benefiting from this enviable location protected from the worst of the elements. Boat owners at the Hebe Haven Yacht Club, adjacent to Shelter Cove, are also afforded protection from the full force of any typhoon.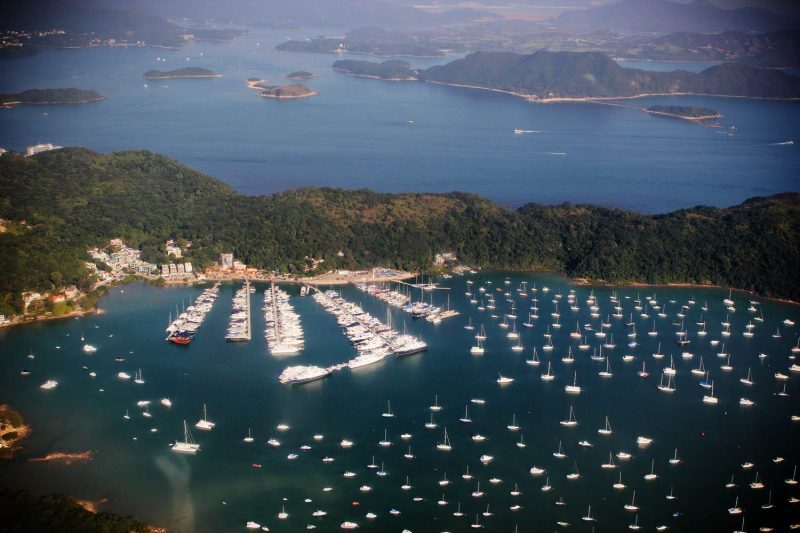 Finding a mooring in Hong Kong
If you are searching for mooring facilities in Hong Kong, private yacht clubs have a range of facilities and services to offer that include security, cleaning and a great deal more. There are more than 20 yacht clubs that you can speak with about finding a mooring in Hong Kong that will be a private and secure location to keep your vessel. 
Aberdeen Marina Club: Similar to the RHKYC, the Aberdeen Marina Club is one of the largest yacht clubs in Hong Kong. 24-hour security, indoor dry berths and a high number of wet berths make up the staple of the club with a range of facilities on offer to members to top it off. The proximity to the city centre makes the Aberdeen Marina Club a top choice for yacht owners and the Wong Chuk Hang MTR Station only serves to add to the convenience of its location.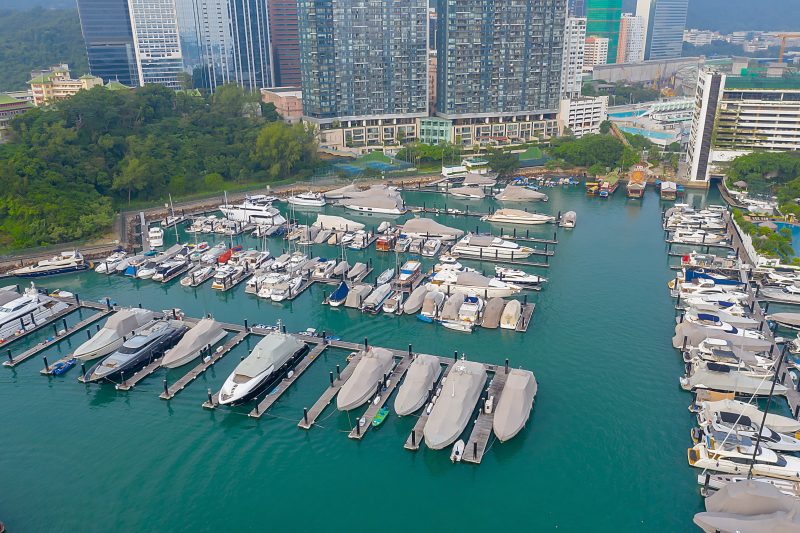 Clearwater Bay Marina Club: In addition to being a popular yacht club, Clearwater Bay also features a golf course and a country club. If you are looking for the whole leisure package when it comes to finding mooring facilities in Hong Kong, then Clearwater Bay could be the ideal option for you. The club offers a range of facilities including a shipyard and a dry dock for member boats and has a series of wet berths connected by quality walkways. Known as the most beautiful of all the marina clubs in Hong Kong, the membership for Clearwater Bay is exclusive but it does come with an unmatched range of benefits.
Gold Coast Marina Club: This club is part of a larger Gold Coast development that includes homes, a shopping mall, a hotel and a range of entertainment facilities. Though it is a little outside of the central city area, Gold Coast Marina Club features deep waters that can house superyachts of 200ft or more. They feature a collection of approximately 300 wet berths to choose from which offer convenient vessel access via nice walkways.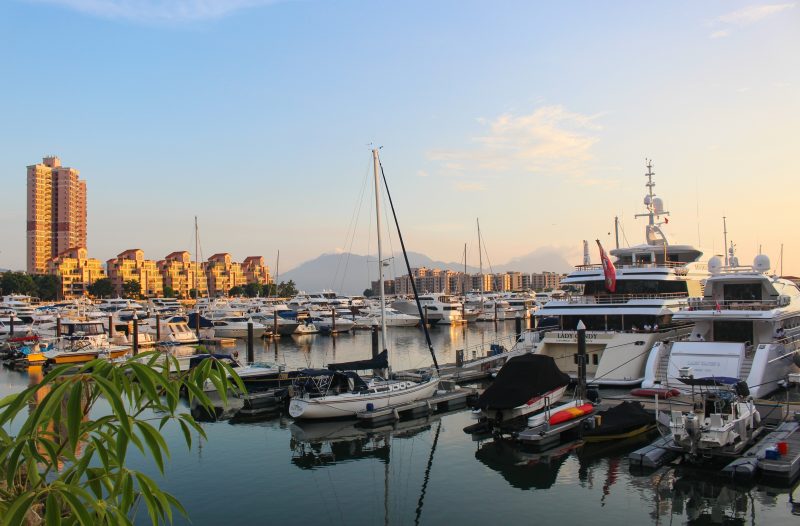 Aberdeen Boat Club: This club is more about a passion for all things boating than it is about position and prestige. The Aberdeen Boat Club offers limited facilities in comparison to some other clubs but makes up for that with a membership of like-minded boating enthusiasts. This is the club you want if sailing is your true passion, and you are seeking others with the same love. They offer wet berths that are accessible by sampan or dinghy, a small restaurant, some basic indoor facilities and host regular sailing races.
Royal Hong Kong Yacht Club: The Royal Hong Kong Yacht Club (RHKYC) is the oldest in Hong Kong. As mentioned earlier, the wait list for a private mooring with this club is up to 5 years so if your goal is to become a member of one of Hong Kong's most respected clubs, then the time to start your application is yesterday. In addition to dry docks, shipyard facilities and moorings in Causeway Bay, the club also offers sailing lessons, water safety courses and much more. 
Lantau Yacht Club: Located at Discovery Bay, Lantau Island, the Lantau Yacht Club offers 148 berths and is one of the few marinas that can accommodate superyachts in the region. The superior build quality of the marina provides full protection from typhoons and features state-of-the-art technologies for yacht owners' complete peace of mind. With a range of transportation options to and from the yacht club from all parts of Hong Kong, Lantau Yacht Club is an upscale and convenient option for local owners and international visitors. As a proprietary members club, corporate and individual memberships are available by invitation only.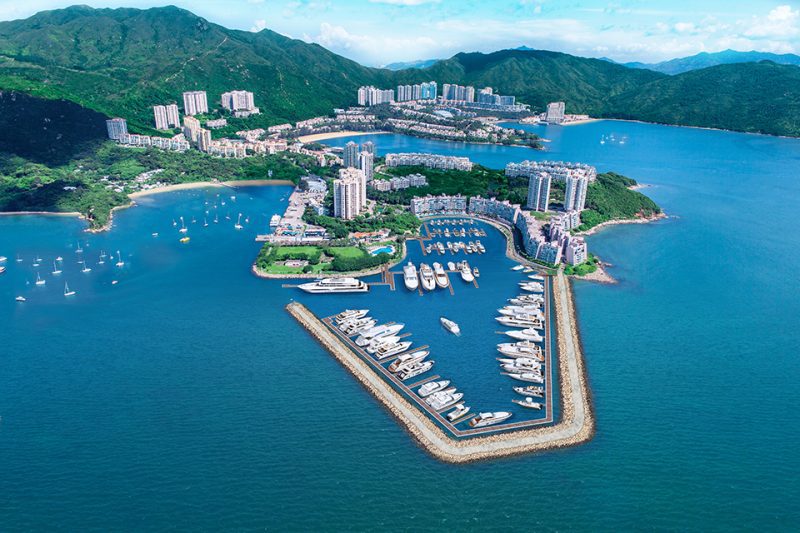 Hebe Haven Yacht Club: With a small entrance just a short distance from the main Pak Sha Wan Pier, the Hebe Haven Yacht Club offers a dry dock area in conjunction with wet berths connected by walkways. This club is popular with speed boat owners and those with sailing boats and is known for its focus on boating. Sailing courses are offered for children and a range of other members-only events are provided throughout the year. 
Hong Kong Marina Club: Located in Shelter Cove at Sai Kung, the Hong Kong Marina Club is a top choice for those looking for wet berths with walkways in a location that offers a large and professional marine management crew. Though it may not have the status of some of the larger or older clubs, this place offers mooring facilities in Hong Kong that are perfectly suited for those who are not looking for the bells and whistles that come with the more traditional yacht club memberships.  
Club Marina Cove: Club Marina Cove is home to many luxury yachts and offers numerous wet berths with walkways. As one of the only residential areas in Hong Kong that offers seaside living, residents flock to Club Marina Cove for the lifestyle. The area is highly accessible with conveniences such as a supermarket and a large car park for those that do not reside in the area. If you are seeking a residential area where you can keep your boat basically in your backyard then Club Marina Cove might just be the perfect choice for you.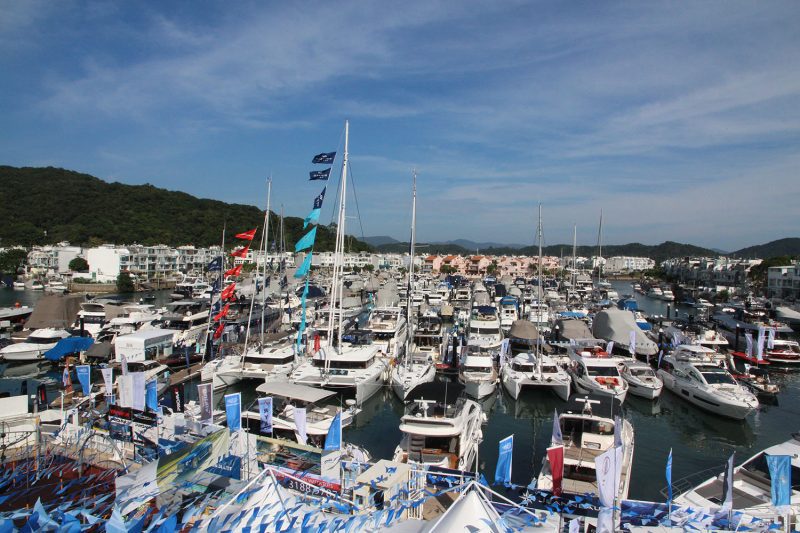 Though finding a mooring in Hong Kong may seem like a tricky business, there are plenty of options available to boat owners around the island. From larger, more traditional clubs to government-operated Typhoon Shelters, there is a choice to suit every style and budget when it comes to mooring your boat in Hong Kong. 
If you would like any further information on mooring options in Hong Kong, please do not hesitate to contact us.