Chartering a yacht is more commonplace than ever, but buying a superyacht is a much more complex process. Anyone looking into making such a substantial purchase has many things to consider beyond simply reserving a superyacht for an event or travel. It can be difficult to know what exactly to consider. One can wonder, how do you know when to buy superyachts? 
Here are some important steps to help you get started.
1. Do Your Research
While it's nice to look at a superyacht and know that you might have the budget to be able to buy one, it pays to know what you're getting into with such a large purchase.
One of the best ways to assess what would be best for you and your needs would be to go to a yacht show. If you live near water, this may be easy to do. For those who live far from shore, do a quick search online for the closet yacht show.
Decide what kind of yacht you want to buy. There are no set numbers that make a boat qualify as a superyacht, but most boaters agree that a yacht over 24m in length and that can accommodate eight to ten people or more can be considered to be in the "superyacht" category.
Other yacht enthusiasts feel that a boat's amenities are what make it a "super" one. Special comfort amenities like jacuzzi, pools, gyms, spa areas and even offices are seen as features that may only be on a superyacht.
If you'd like to have a more personal experience with your research, you can ask about taking a tour of any yachts that have caught your eye. If there aren't any local options, find the nearest Simpson Marine office and ask if they have any information or direction as to what might be available.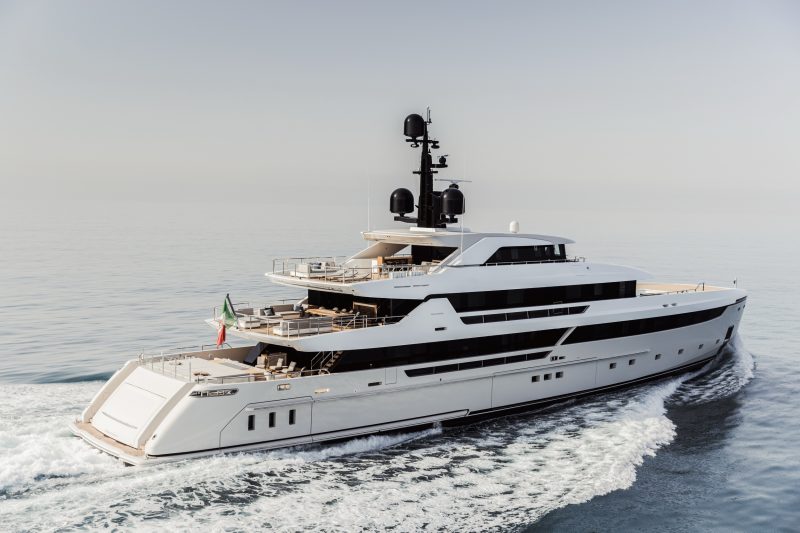 2. New or Used
Did you know that you can have your superyacht built from scratch? While it can take up to four years to put together your very own customized boat, you get to call the shots as to what's included and featured in your yacht. 
If building your superyacht is the path you choose, be sure to find the right designer who can connect with you and your vision for the boat. Make sure you're ready to discuss your dream boat, lifestyle, and requirements with your superyacht designer. It won't take too long to figure out if a particular designer is right for you as it will show quickly in the early design process.
There are also ready-built superyacht models as well as used ones to check out during your search. One of the benefits of considering these yachts is that you can have each one as thoroughly inspected as you'd like before committing to anything. There's also less of a waiting period for this option as it's already made.
3. Sail or Power
Most people think about a motoryacht when it comes to superyachts. Sure, those yachts have powerful engines, but there's another option available for a superyacht. Superyachts also come in a sailing variety. 
The benefits of both varieties, but motor versus sails can have an impact on the kind of superyacht a person prefers to buy. Sailing yachts tend to be seen as a more intimate and hands on boating experience. They typically don't have more than three decks and weather can play a major role in the ability to stay on schedule.
A power superyacht can be bigger and grander but cannot beat the feeling of natural movement of a sailing vessel. Motoryachts are also more versatile when it comes to being able to accommodate amenities and the size of a party out for a ride on the water.
4. Arrange a Sea Trial 
You wouldn't buy a car without taking it for a test drive, so why should a superyacht be any different? Unless you have a custom-built superyacht, take advantage of your position as a buyer to charter the boats of interest. You can test out navigation features, amenities, safety details, and more while on the water. 
If you're not sure how to go about inspecting and experiencing different yachts, get yourself a reputable and trustworthy Simpson Marine broker who will handle all that for you. Not only can the right broker get you access to some time on some superyachts, they should also be able to better match you to what you truly want in a boat.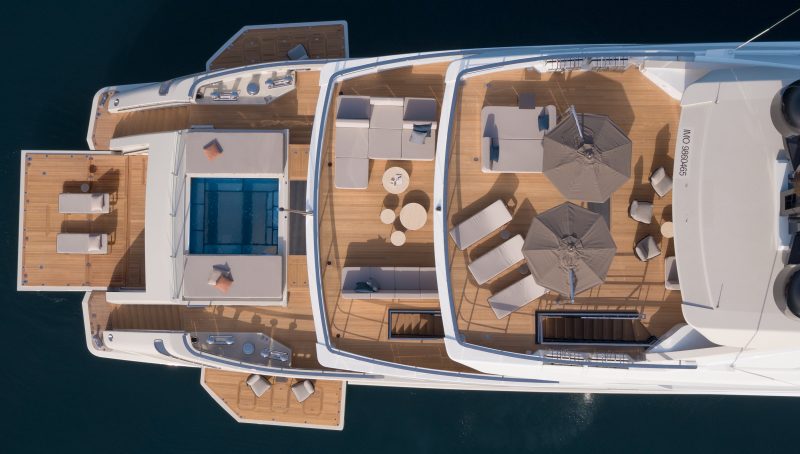 5. Financially prepared
It's no secret that someone has to have a high net worth to even be able to consider buying a superyacht. So while you may be able to afford to purchase the yacht outright, the ongoing fees required with the ownership and maintenance of such a large boat will continue over time. 
In general, a superyacht owner should expect to spend about 5-10% of the initial boat purchase on yearly upkeep. Make sure you have a future budget set for this deal.
Upkeep is only one ongoing expense you'll take on when buying a superyacht. You'll need to be able to dock your yacht when it's not in use, and this is also a substantial cost. Insurance on your yacht is just smart and necessary but also takes a significant investment to ensure such a luxurious vessel. Not to mention fuel, with ever-increasing gas costs, can add up fast. These costs can be offset by chartering your superyacht so discuss this with your yacht broker during the purchase process.
It's important to calculate how much your superyacht will cost upfront in addition to its year-to-year maintenance and upkeep for an idea of how much this new purchase will actually cost you. If you're investing in the purchase of a superyacht, you'll want to be ready for all possible expenses.
6. Broker or No Broker and More
You may have made your money with razor-sharp negotiation skills or dealing with some of the world's most difficult businesses, but that doesn't mean it's a good idea to skip hiring a broker. The ins and outs of yacht ownership can be surprising once you start learning about it.
When looking for the right broker, make sure you have all of your requirements, specifications and any other pertinent details relating to the purchase of a yacht ready to ask. A good broker should be able to know what's available, get you on board to check it out, and negotiate the best deal possible for you.
You will also need to have lawyers at the ready to help handle the sale. A lawyer should also be able to set up all of the contracts that you will need for insurance, docking, hiring, and any other legal needs.
Hiring a yacht manager for all things related to the ongoing duties for your yacht might be a good idea. Unless you plan on devoting a significant amount of time to keep your investment in check, a good manager can take all of that on for you. Your broker can recommend a good yacht management company for you, unless they have such division available in-house. At Simpson Marine, we can handle your superyacht research, build, completion and post delivery management.
While you've probably already figured out your budget for purchasing a superyacht, your ongoing financial health will need to be updated and managed. Whoever you use as a banker or financial advisor should be able to incorporate your boat investment into your long-term financial plan.
7. Be Prepared to Be Patient
Nothing in the world was able to escape the effects of the pandemic, including the production and sales of superyachts. While construction of these types of yachts was slowed down for a time, the demand for these large yachts is well on the rise.
In fact, the biggest rise in the demand for superyachts comes from the United States with more billionaires today than just a few years ago. Between the pandemic and increased demand, if you want your own, custom yacht, patience is necessary for the wait ahead.
8. You're Finally Ready to Buy Your Own Superyacht
Once you've completed all of the above steps, you'll be ready and well on your way to buying your superyacht. Having considered every possible thing you want and need to acquire your dream boat will have you on your way to owning it in no time.