Superyachts are one of the most opulent and extravagant things that anyone in the world can ever hope to own. With the high price tag also comes the ability to navigate the world's oceans and explore the big blue yonder at your leisure in a vessel that is not just comfortable but is also equipped with the latest in modern technology and some serious horsepower.
Though superyachts are mainly designed for pleasure, they also have the ability to cross oceans. From Hong Kong to Seattle and Melbourne to Tokyo, most superyachts can sail the seas with relative ease. This is attributed to the strength of the engines and the capability of the vessel to handle potentially rough sea conditions.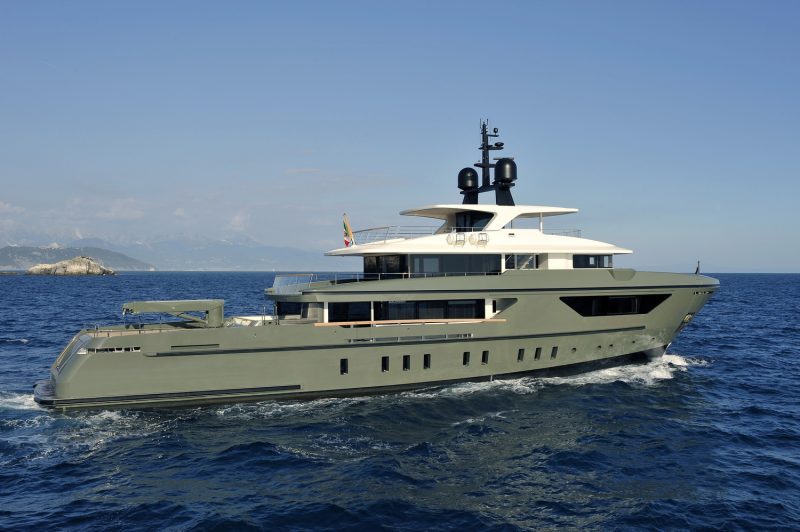 How long does it take for superyachts to cross the ocean?
Depending on the size and the speed of the superyacht in question, crossing the Pacific can be done in as little as 7 days though most people prefer to take their time and enjoy the journey a little more. Most experienced sailors prefer to follow the curve of the Earth when navigating long distances to ensure that they are never far from land if something should go wrong. Plus, there is a greater risk of rougher seas if your superyacht is exposed to open waters, thousands of miles from the nearest shore.
Most superyachts run at speeds that vary from 30 knots to a top speed of 70 knots so the time it will take to cross the ocean of your choice will depend on the speed of your vessel. When planning a journey, you need to consider the speed of your vessel when allocating the time you are going to take to make it from point to point ensuring that you allow enough downtime to relax and enjoy the journey.
There are thousands of superyachts that are designed to cross the world's oceans from gold-plated billion-dollar vessels to your run-of-the-mill, million-dollar superyachts. These yachts are all designed with the power to make the world's greatest maritime journeys while keeping the occupants of the vessel in a modicum of style and comfort.
Can superyachts cross the Pacific Ocean?
If you have the right boat for the job, then you can most certainly cross the Pacific in a superyacht. Crossing the Pacific Ocean requires time and planning as well as a crew that has experience in ocean crossings to ensure that the safest possible trip is conducted. The Pacific Ocean is the largest and deepest ocean on Earth so it is no small undertaking, but it can be done.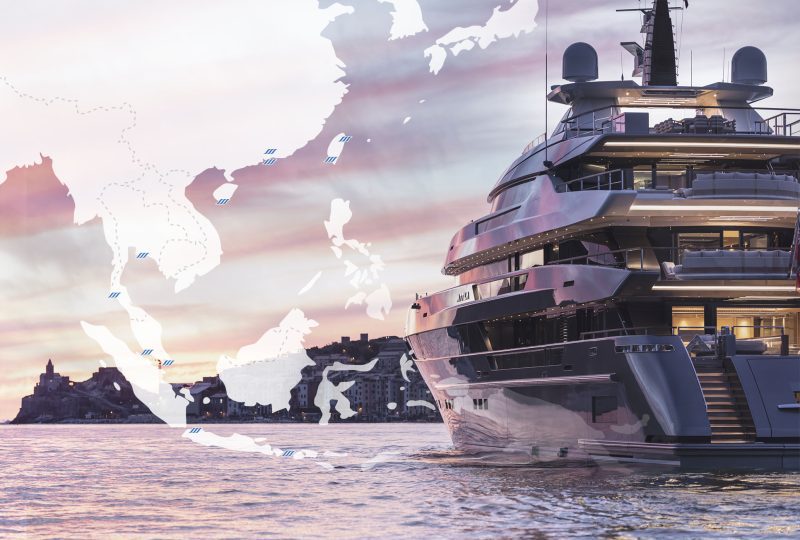 Can superyachts cross the Atlantic Ocean?
The Atlantic Ocean has long been a favourite destination for superyacht owners. The close proximity to any number of European countries makes for an interesting journey where stops can be made along the way to refuel, stock up on supplies and explore on land as well as at sea. Superyachts are designed to hold large amounts of fuel and supplies, but the stops you can make when you cross the Atlantic Ocean also make for a more eventful journey if you don't particularly want to spend weeks on end at sea.
What supplies are required for a journey across the ocean?
If you are planning on crossing the ocean on a big journey, there are many supplies that you will need to sustain your crew and passengers for the weeks you will be spending at sea. Superyachts will typically have staff and crew to take care of a lot of the planning, but there are certain supplies that many could not live without.
Fuel: Crossing an ocean is no small feat, no matter what size vessel you are taking. Carrying adequate amounts of fuel to make the journey is one of the most important supplies you will need to ensure that you can get to where you're going without delay or problems arising. Seasoned sailors will always recommend that you carry at least 1.5 times more fuel than you're calculated requirements to ensure that there is a backup on board in case of emergency. Superyachts come with a range of different-sized fuel tanks as well as adequate safe fuel storage facilities to allow for carrying all the fuel on board that you will need to make your journey.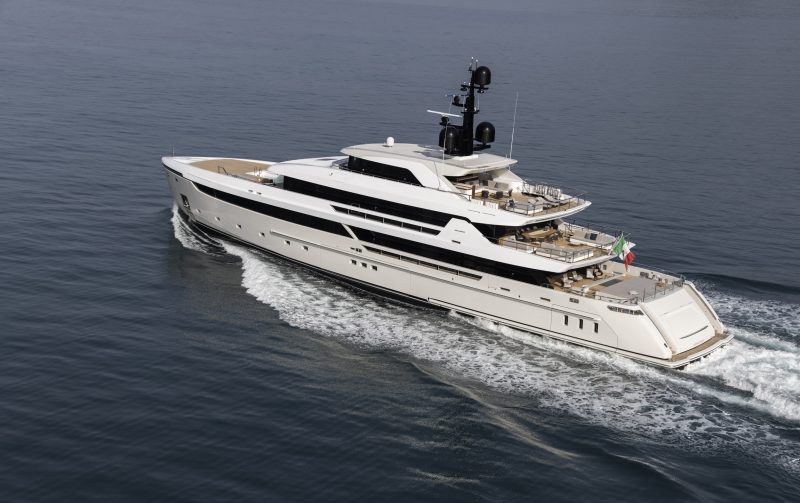 Water purification: Access to fresh water is something that you will need to consider when making a long journey. Aside from having clean drinking water on board, fresh water is also required for a multitude of other reasons including showering, cleaning and hosing down your boat deck. Saltwater can be a sailor's worst enemy when it comes to maintaining the integrity of a boat's deck and purified water is the solution for this. Most superyachts will have an inbuilt water purification system onboard, but it is recommended that a backup water purification system also be carried which can be used in the event of a system breakdown and spare parts are carried for the existing system on board as well.
Navigation & Auto Pilot equipment: No matter where in the world you are venturing, navigation equipment is what will help you to get there. With the modern technology that has been developed in today's superyachts, navigation equipment can be quite sophisticated and can pinpoint your location with an extremely high accuracy level. This is not only important to ensure that you remain on course, but in the event of an emergency, that you can broadcast your location to help or rescue vessels. Though you may have a captain or even two on board, it is also important to ensure that your autopilot equipment is able to navigate when they step away from the helm.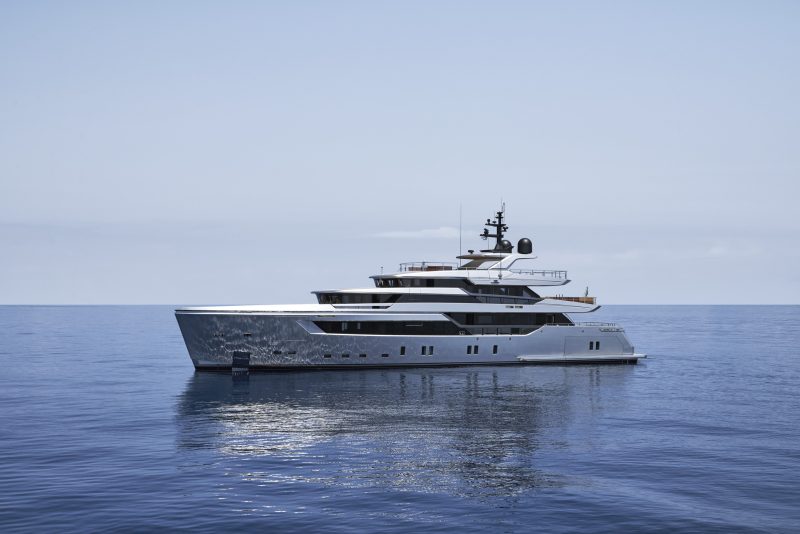 Replacement/spare parts: Whether it's your water purification system, your GPS or your communications equipment, there is a range of things that can go wrong on a long journey which is why it is so important to ensure that you carry a broad collection of spare parts. Repairs to a lot of equipment can be done on the go if you have the right supplies onboard so that you can continue on an uninterrupted journey. Replacement or backup equipment can also be extremely useful on journeys across the ocean as you will often find that a detour to replace something that has broken can add days to your planned schedule.
Food & drinks: While some people might choose to do it a little rough when they are crossing the ocean, superyachts have the space and the capacity to ensure that you can stock your kitchen with all your favourite options so you never miss a beat. Often a superyacht will come with a fully-equipped kitchen that includes both fridges and freezers to keep food fresh and delicious. Some are equipped with wine coolers and even have temperature-controlled rooms so that your favourite vintage can be stored in pristine conditions.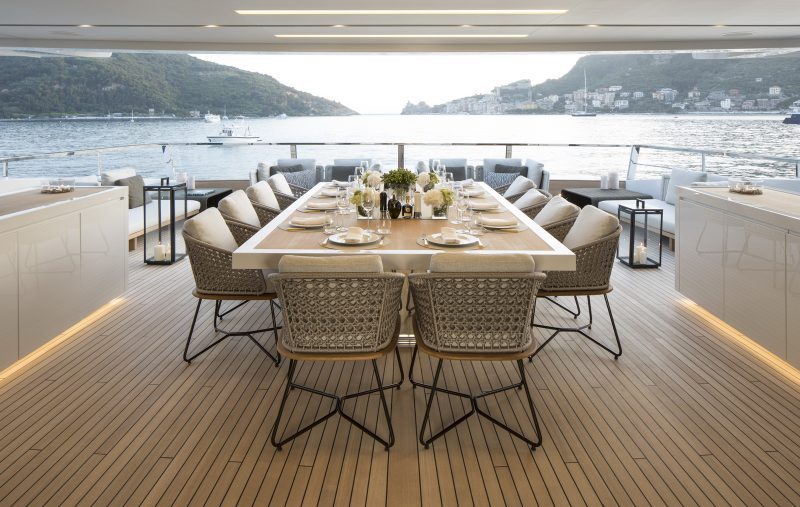 Superyacht features that make ocean crossings enjoyable
The sky's the limit when it comes to the features and amenities of superyachts these days. Since sailing first became a popular activity in the early 1900s, the race has been on for designers and manufacturers to produce the world's finest vessels. With each new release, superyachts are becoming more and more incredible and in demand for those who enjoy the finer things in life.
There is always the danger of weeks being spent at sea becoming repetitive and even boring for some, so it is important to ensure that your yacht has all the facilities you will need to entertain your passengers throughout the entire journey. The facilities onboard a modern superyacht are what will make your journey more enjoyable, no matter how long you decide to take to complete your trip.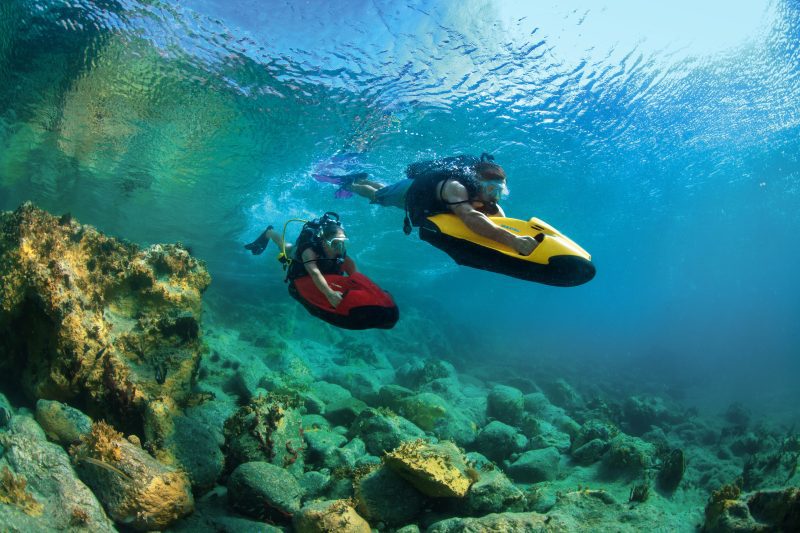 Scuba diving equipment: No matter which ocean you choose to cross, there will undoubtedly be some stunning underwater environments that you can enjoy along the way. Some might choose to travel with a scuba professional while seasoned divers will be content with diving using the equipment that they have on board.
Jet skis: For the more adventurous sailors, there is no more thrilling feeling than flying along on a flat ocean surface. Some superyachts come equipped with jet skis or they can be hired or purchased as an additional feature to keep on board for a long journey.
Dinghies: Though being onboard a superyacht can keep you comfortable for weeks, there are always exciting things that you can see and experience on land along the way as well. It is important to ensure that a superyacht is equipped with smaller tenders which make reaching the shore a breeze whether it's to collect supplies or enjoy a day on dry land to break up your journey.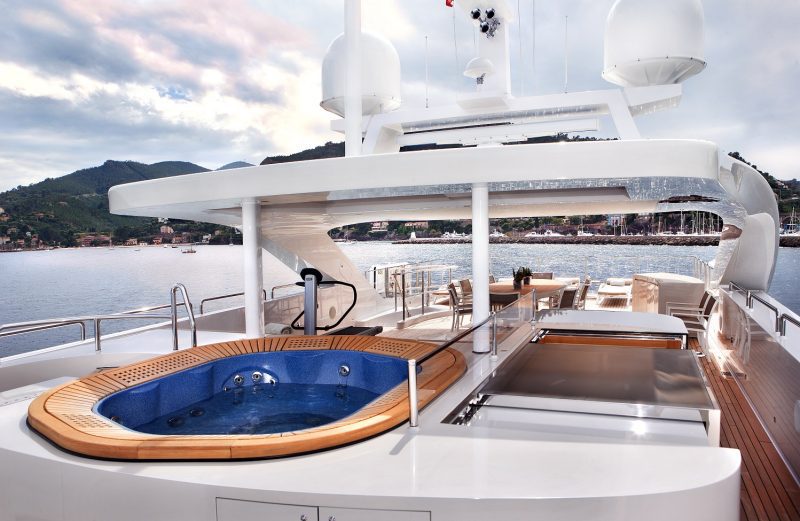 Onboard entertainment: Whether it's a karaoke room or a children's play area that will best suit you and your fellow sailors, there are any number of facilities that can be incorporated into the design of a superyacht for the ultimate entertainment. Often, onboard hot tubs, swimming pools and waterslides are installed to complete the superyacht experience but even if you are retrofitting your onboard entertainment, the list of what you can create for the onboard entertainment of your passengers is seemingly endless.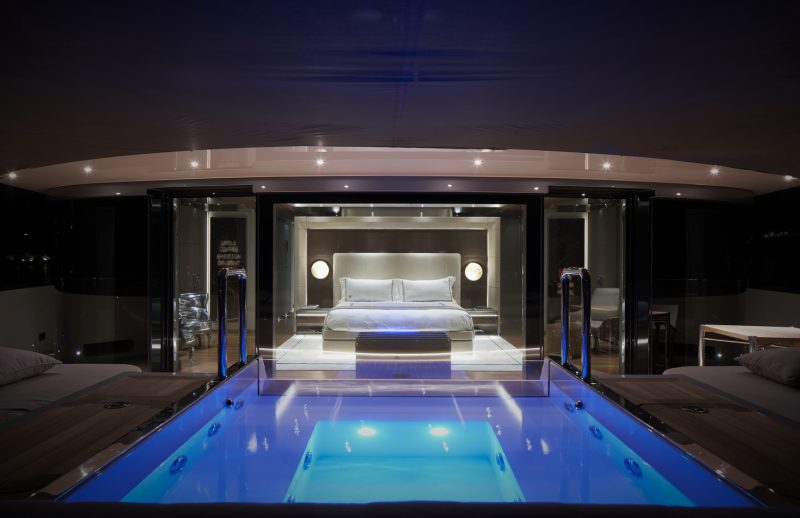 Helicopter pad: Superyachts can be equipped with almost anything and a helicopter pad is no exception. Having access to a helicopter onboard your vessel means that guests can join the trip at a later date or leave early if they need to. This also provides you with long-range access to land to collect supplies and provides a lovely way to see islands and other incredible sights along the way.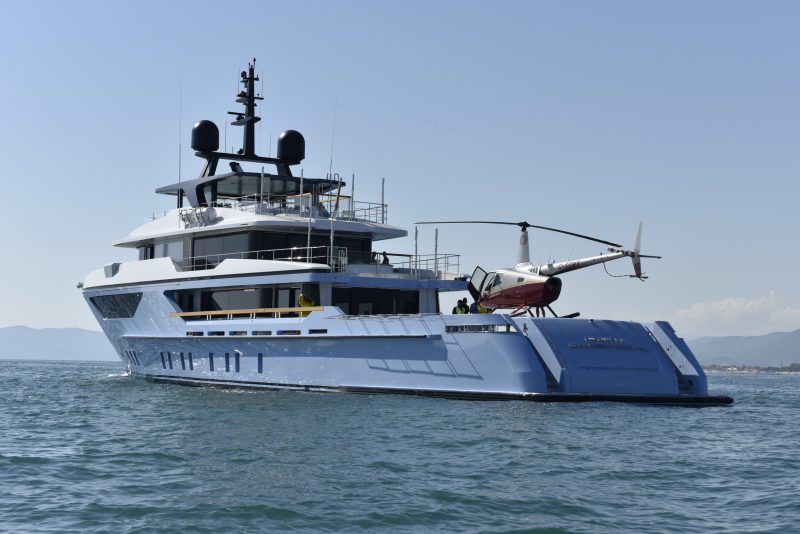 Safety requirements for ocean crossings
With any ocean crossing the safety requirements are heightened simply due to the length of your intended journey. From having the right flares on board to a fully equipped medical centre and medically trained crew, safety features are an important consideration that must be factored into your planning for the journey.
Medical facilities: Some superyachts are equipped with medical centres to attend to personal injuries and take care of all passengers on board. The remote nature of an ocean crossing means that you will require a complete kit when it comes to being able to attend to any medical issues that could arise on board.
Medically trained crew: Some sailors may choose to travel with a licensed medical professional onboard to attend to any issues that may arise, but if this is not the case, then all crew on board a superyacht should have first aid training provided prior to the vessel's departure.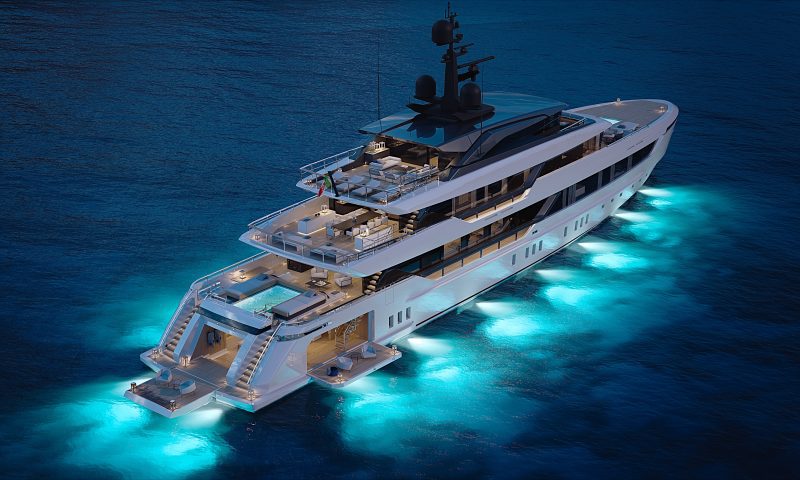 Equipment: There is a range of safety equipment that ocean-faring vessels are required by law to carry onboard. From life rings to safety boats, flares and communication equipment, a thorough inspection should be made of all safety equipment before departing on a superyacht for any long journey.
Emergency planning: From running emergency drills prior to departure to having escape routes planned in case of emergencies, the planning for emergency situations before departing for an ocean crossing should be thorough and well thought-out. Designating multiple muster points on board and briefing all passengers and crew at the beginning of the journey is essential to ensuring that everyone remains safe in the case of an emergency.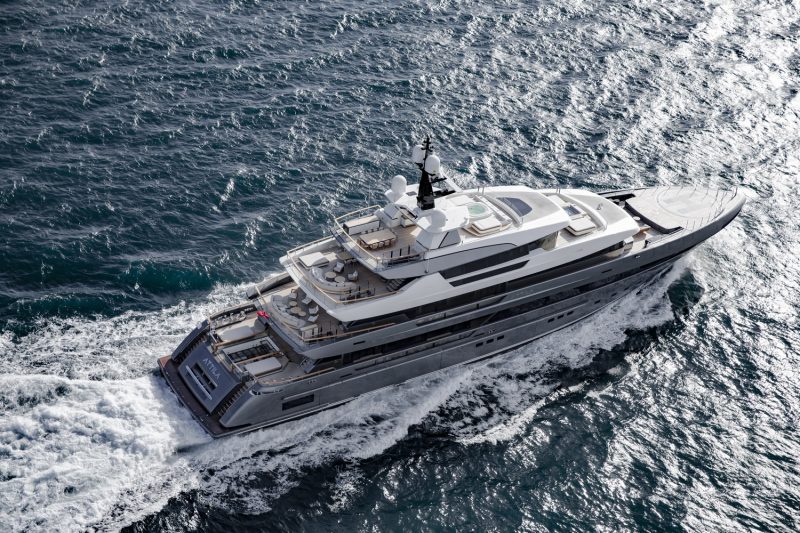 If journeying across the ocean has been a lifelong dream, a superyacht is the only way to do so in the best of styles. Superyachts can be rented for journeys such as this or for those who are looking for a superyacht to purchase to journey across the oceans.
Superyachts are an invention that has further propelled man's need to explore the big blue oceans around the world and with the right horsepower and a well-trained crew, almost nothing is impossible in this day and age. Though crossing the Atlantic or the Pacific may have once been a seemingly impossible dream, it is now very achievable with the right vessel at hand.