A yacht is not only a financial investment but also an investment of time. Maintaining a yacht requires regular checks and upkeep of every finite aspect to ensure it is always in top condition for use or charter. However, it is far easier said than done. Yachts are designed to have everything you could need out at sea, so everything must be running smoothly to ensure a sailing experience is as luxurious and runs as perfectly as possible. It can be daunting when you know what needs to be done to ensure a yacht is maintained correctly. However, it isn't something you need to be overly worried about if you have the right team looking after it. Yacht brokers have the facilities, skills, and knowledge to maintain yachts. Throughout this article, we will explain why letting your broker deal with maintenance and upkeep is probably best.
Why should you leave maintenance in the hands of a broker? 
A few variables make yacht brokers the best choice when it comes to yacht maintenance. Firstly, if they are your yacht's broker, they want it to be in complete working order. Other than the owner, nobody cares more about the job being done right than the brokers. This will guarantee that standards are met, and absolutely no corners are being cut. As well as sharing similar desires to make sure the yacht is cared for perfectly, brokers have been in the yachting industry for a long time and have the expertise to know precisely what needs to be done. This means you can hire one company to take care of absolutely everything regarding your yacht. Finally, if they ever encounter a problem they can't fix, they are sure to know the best people in the business to deal with the situation.
Using a broker means that your yacht will be 100% taken care of by a single team who knows exactly what they are doing. Whenever the yacht is about to set sail, it will be fully functional, cleaned, and ready for the voyage. There aren't many yacht maintenance companies that can offer you the same peace of mind.
A broker's guide on how to properly care for your yacht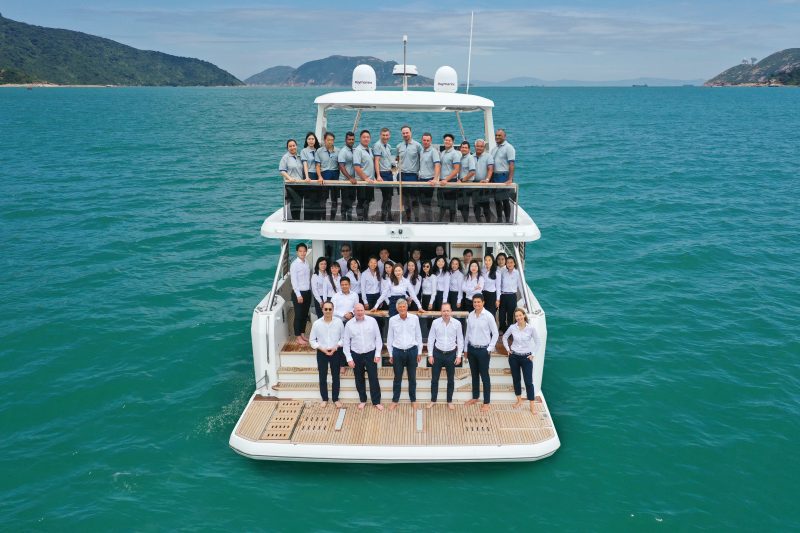 To give you an understanding of what a broker can do to take care of the maintenance and upkeep of your yacht, here is a list of what you should expect from your maintenance team. Of course, a great team will take your yacht's maintenance far beyond this list to ensure 100% satisfaction and performance.
General upkeep of the interior – A broker will keep the interior of your yacht clean, luxurious, and in perfect condition, ready to set sail. A high standard of maintenance will be carried out from the flooring to the pillowcases.
Checking electrics and electronics – A broker will do a full check every month to ensure the optimum performance of the electronics throughout the yacht and check there is no corrosion or open wires. This includes regularly testing all the appliances onboard. The last thing you want is an out-of-order fridge or washing machine after you have set sail.
Checking the engine – The engine must have various checks throughout the year to ensure everything is in working order. This involves checking the transmissions, fuel intake, lubricant, exhaust and air intake, and coolant. Regular engine upkeep will mean that it should breeze through its yearly check-up.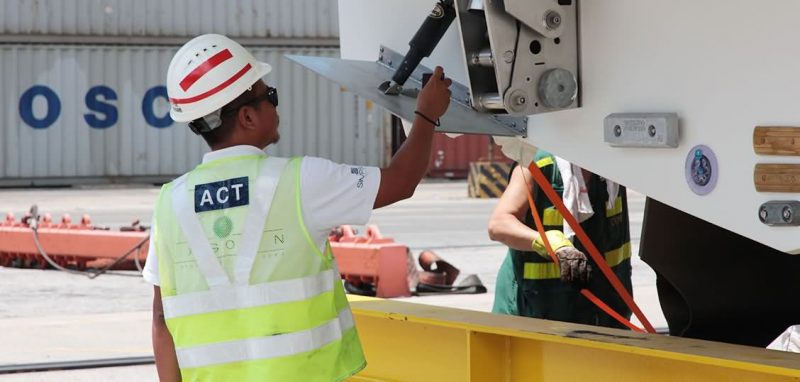 Plumbing – All of the plumbing will be regularly checked for any faults. From thorough cleaning of toilets, sinks, and showers to dismantling and reassembling pipes, ensuring there is no build-up of anything that could cause trouble while the yacht is on open water.
Cleaning below the water line – It can be easy to forget to clean below the waterline, but this can affect your yacht's mobility. A good maintenance team will send divers underneath to scrub off anything accumulated and remove barnacles regularly. They will also check for any damage in the paintwork or worrying marks that you wouldn't be aware of otherwise.
Ventilation and airflow – A thorough and regular check of the ventilation and airflow is necessary. This includes ensuring all of the air conditioning systems are working, and filters are cleaned after each use, meaning that their performance will be optimal when needed on those hot days at sea.
Regular waxing – Waxing should be done every three to six months to prevent the yacht from getting damaged by the sun. If the yacht is coloured, it may need to be done more. This should be a priority for a maintenance team, so your yacht always looks its best when you or your charter guests arrive for boarding.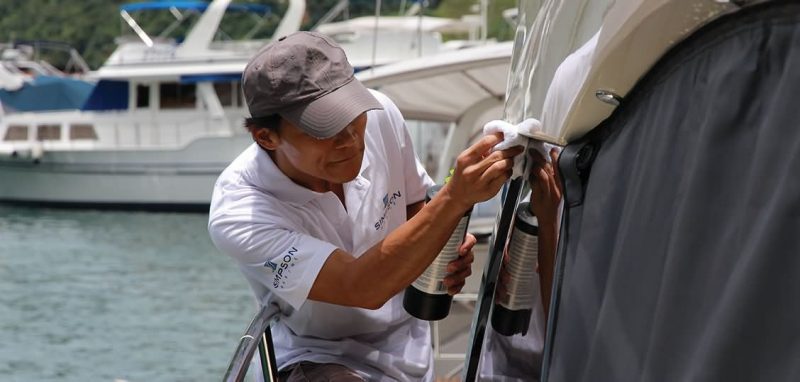 Painting – Painting your yacht only needs to be done every three years. A broker will have access to the facilities and teams to haul out the yacht and do a proper job. This is a big job, so it is best to stick with an experienced team who knows exactly what they are doing.
Checking the hull – Unless you have been in a collision, you may be unaware that the hull has been damaged. A maintenance team should be on top of inspecting the hull for anything that looks like it could lead to further damage.
Washing the exterior – We firmly believe a yacht should be cleaned at least every two weeks. It is surprising how quickly the aesthetics start to deteriorate when a yacht is anchored for a short time. With seagulls aplenty, they will always find a way to dirty a vessel if you don't keep on top of this.
Keeping a logbook – An essential thing in yacht maintenance is keeping a record of everything that happens during its upkeep. This will let the owner know that things are being properly taken care of and act as a guidebook for future owners. Also, when it comes to vital parts of a yacht, like an engine, a logbook helps the engineer do their job correctly.
Everything else – Any additional features that a yacht might have, such as pools, toys, and tenders, will also be included in a good maintenance package.
A good maintenance team means your yacht is ready for use any time of the year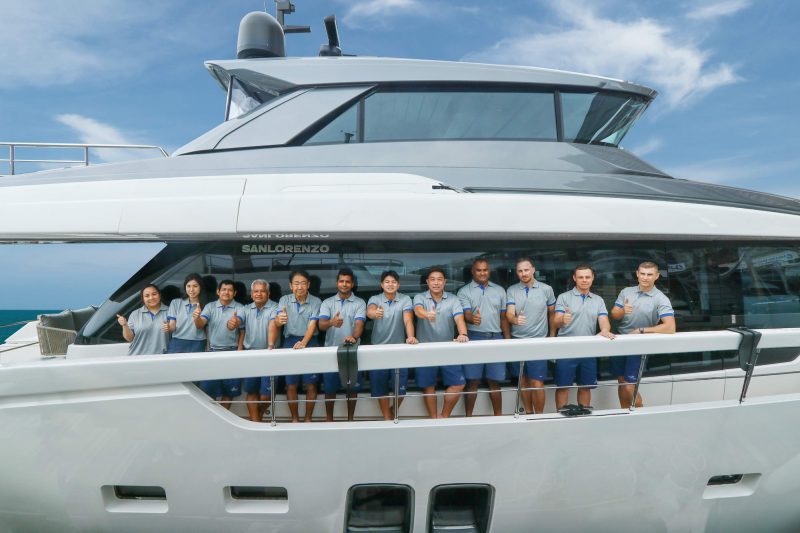 The yachting life should be as stress-free as possible. To ensure that you are relaxed, knowing that only the best team is taking care of your yacht is a very good idea. Having a broker oversees the upkeep and maintenance of a vessel will only add to decreasing stress levels and increasing peace of mind. Hiring the right team will guarantee that whenever you or your guests feel like a voyage at sea, the yacht is there waiting in all its glory. Pristine, luxurious, and at optimal performance to maximise everyone's enjoyment and satisfaction.
Find out more 
If you wish to know more about how yacht brokers can help with long-term boat maintenance and upkeep, contact Simpson Marine today. We have been in the Yachting business since the 80s and know pretty much everything about the maintenance and upkeep of any yacht. So, if you want expert advice from someone who knows exactly what they are doing, we are the superyacht broker you can trust. Simpson Marine is proud to offer services across all aspects of the yachting industry.