Sea trials are the ultimate way to try before you buy when it comes to purchasing a new or second-hand vessel. Sea trials allow the potential new owner of the craft to test every aspect of the vessel to ensure that they are getting everything that they want and that all systems are in working order. 
A sea trial is a common part of the boat-buying process and is beneficial to the potential purchaser as well as to the seller. A sea trial can be arranged through your yacht broker or boat builder for any boat that you are seriously considering purchasing.  
Why sea trials are

important

when buying a second-hand boats
The importance of sea trials for used boats is something that is heavily stressed by yacht brokers around the world. As you would always test drive a second-hand car before buying it, so too should you test drive your potential new boat. Sea trials are used to ensure that all onboard systems are in working order and many of these systems cannot be tested accurately on land. 
Seeing your potential new boat in action will provide you with all the details you need to make an informed purchase decision. Sea trials are especially important for those who are looking to purchase a second-hand boat. Depending on the age of the vessel, several things could be in a less-than-ideal condition, and it is important for you to understand what these things might be before committing to purchasing the boat. 
The value of a sea trial for a new build
As it is important to test that systems are in working order on a used boat, it is just as important to test these systems in a new build. A sea trial for a newly built craft is essentially the test run to ensure that everything is functioning as it was intended to. This is especially important if you are looking to take your new vessel on a long maiden voyage. 
New boats have a lot of working parts and the last thing you want when outlaying a significant amount of money on your boat purchase is to experience malfunctions that occur due to a lack of adequate testing. Sea trials of new vessels are usually conducted with a representative of the boat building company on board for expert analysis of all functioning systems. 
Sea trial tips for boat buyers
The sea trial process for boat purchase is usually set up by a yacht broker or arranged directly with the boat builder. Sea trials are your chance to review every aspect of the boat that you are thinking about buying. Before conducting your sea trial, is it important to have a list of the systems and processes that you want to review to ensure that you don't miss anything. 
A sea trial is your chance to ensure that the boat is everything that you are looking for and that you are happy to move forward with the purchase. Boat sale contracts will sometimes include a clause that will make the sale subject to a successful sea trial whereby the purchaser can void the sale if issues come up during the trial that they were not previously aware of such as wear and tear, damaged systems or new systems that are not running properly.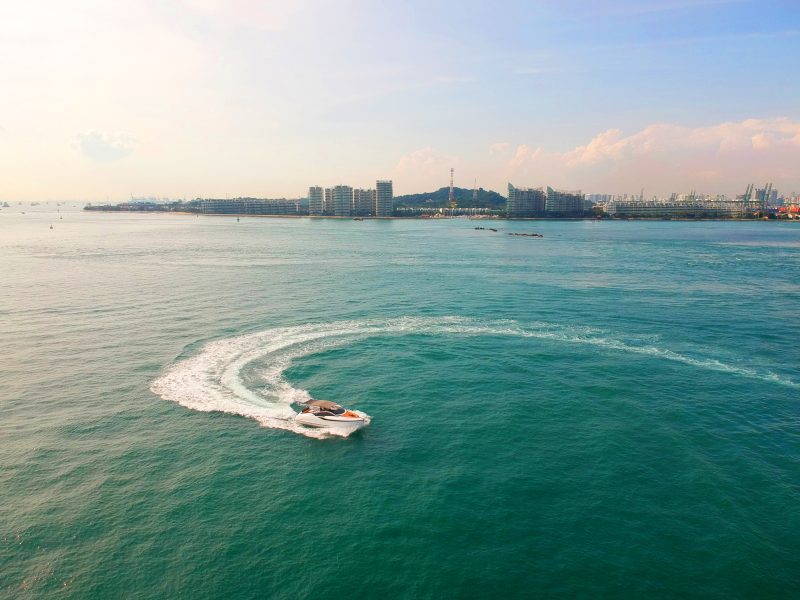 Things you will have a chance to check on a sea trial
A quality sea trial checklist for boat buyers should include checking the following functions: 
Engine efficiency and steering

Autopilot and navigation systems

Transmission and shafts

Air conditioning

Alternators and DC battery charging systems

Stressed vessel structure

Generators

Leaks and possible damage to the hull
Depending on the type of vessel you are looking at purchasing, there may be more or fewer systems that you investigate during your trial. It is important to ensure that you have a checklist before your sea trial takes place so that you don't miss anything. 
The value of hiring a marine surveyor for your sea trial
Though a successful sea trial can be conducted with just the seller and the purchaser, you also have the option to employ the professional services of a marine surveyor to attend your sea trial with you. There are many benefits to hiring a professional surveyor to assist you with inspecting the systems and functions of the boat you are looking at buying. 
A marine surveyor is trained to be your second set of eyes and may be able to locate issues that the seller is potentially trying to disguise that could end up costing a lot in the long run. Being an independent third party, the marine surveyor is also able to assess the boat during your sea trial without being impacted by any emotion. An expert surveyor will have a standard sea trial checklist for boat buyers that will cover all of the important aspects of the vessel in detail to ensure that nothing is missed.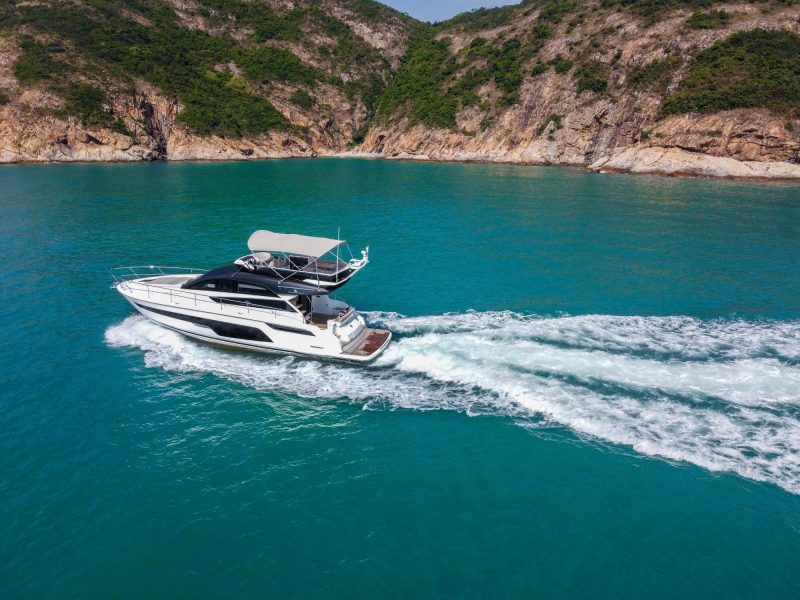 Using your sea trial as part of a full survey
A sea trial can be used as a pre-purchase inspection or as part of a wider full survey of the vessel. Many people believe that a full survey can be conducted out of the water which is not entirely accurate. With all the additional aspects that can be observed during a sea trial, this truly is the best way for a marine surveyor to complete a full survey of your boat. 
There are many benefits to obtaining a full survey of your new boat. A full survey is usually required for insurance purposes and can also be helpful in the negotiation process for the purchase itself. 
The most important sea trial considerations for boat buyers
There are many reasons that a sea trial is an important part of the boat buying process from ensuring that a used vessel is in good condition to testing out the seaworthiness of a brand-new build. Sea trials will help you to find the best boat for sale in your price range that will keep you sailing for many years to come. Sea trials are highly recommended for all boat purchases by a range of boat industry professionals including brokers, surveyors and builders alike. There is no better way to ensure that you are getting exactly what you paid for than testing the craft before you buy. The importance of sea trials for used boats and new boats alike cannot be understated and will ensure that you enter into the contract of sale with the utmost confidence that you are getting exactly the vessel that you have always dreamed of.