Though there are over 200 yacht building companies in the world, few have as enviable a reputation as Fairline. This British manufacturer of luxury motor yachts was the brainchild of Jack Newington who started the company in 1963 in Northamptonshire.
Since its inception, Fairline has become renowned for its high-speed line of iconic hand-built motor yachts. Combining British craftsmanship with Italian elegance, Fairline yachts are famed for their contemporary styling, reliable construction, and adaptable innovation. Anywhere you find Fairline yachts for sale, you are becoming a part of its long-standing heritage built on a passion for adventure.
The brand has won several awards over the years, including the Queen's Award for Enterprise: International Trade and for boat design at the 2018 Cannes Boat Show where it carried the Best Exterior Design trophy in the 14-18m category for its Targa 43 Open. The latter award in particular speaks to the design prowess of the brand that has been proven to be of the highest quality.
If you are looking to invest in a yacht, then you have several good reasons to want to make it a Fairline yacht.
British Craftsmanship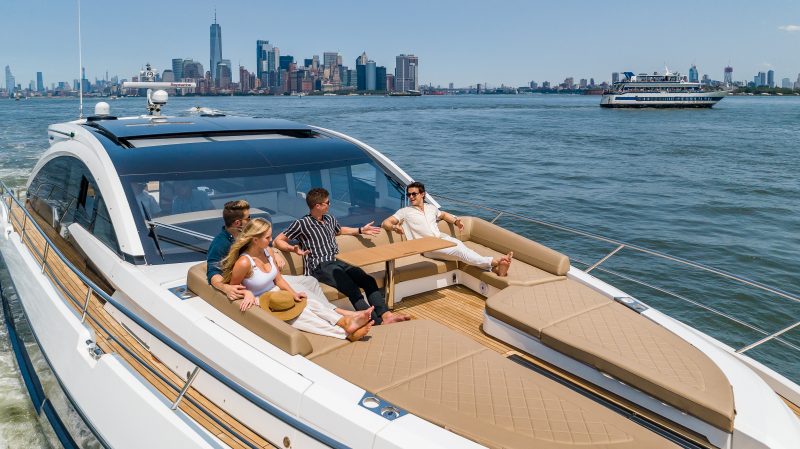 Manufacturing and fabrication are taken very seriously. The quality of workmanship and resulting durability and reliability of the design is unmistakable. British craftsmanship in just about every industry is known to simply be one of the best. The crafted products are meticulously made with great thought and care.
Fairline Yachts are made to this same exacting standard that results in vessels that are stronger, safer, and more durable than what you would get from most other markets. Even with some changing ownership over the years, the quality standards and brand loyalty from its customers have remained consistent. To ensure this high standard is maintained throughout its production line, Fairline continues to manufacture its yachts out of its Oundle manufacturing facility in Northamptonshire to date.
Innovation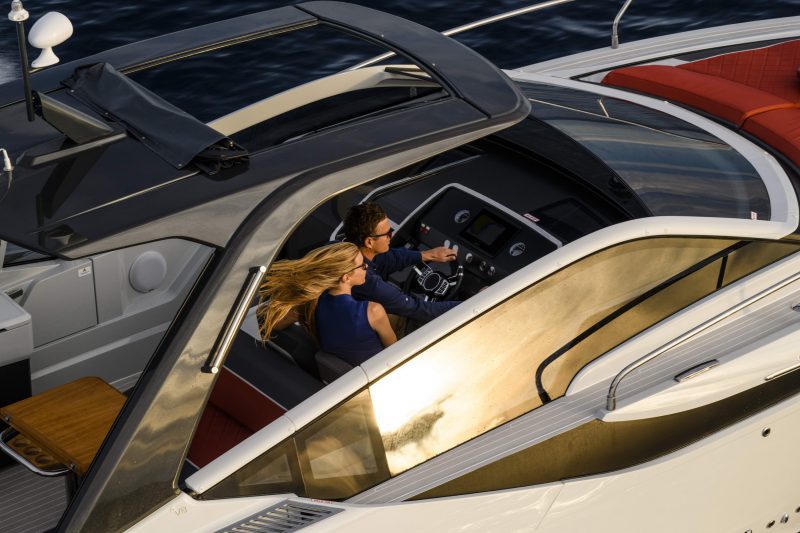 The Fairline brand is a longstanding one. Well over 50 years old, the brand has steadily evolved in its use of technology and styling to deliver better high-performance yachts to the market every time. From navigation to engines, the company is continually looking at ways to improve their yachts without having to sacrifice the qualities that make Fairline popular.
Whatever the company does not build in-house comes from other world-class manufacturers as evidenced by the Volvo Penta engines in its F//Line 33 cruisers and Caterpillar engines in its Phantom line. In a bid to cater to an even bigger market, the company is also working on producing even larger yachts at its new manufacturing facility at Fairline Marine Park in Southampton.
Design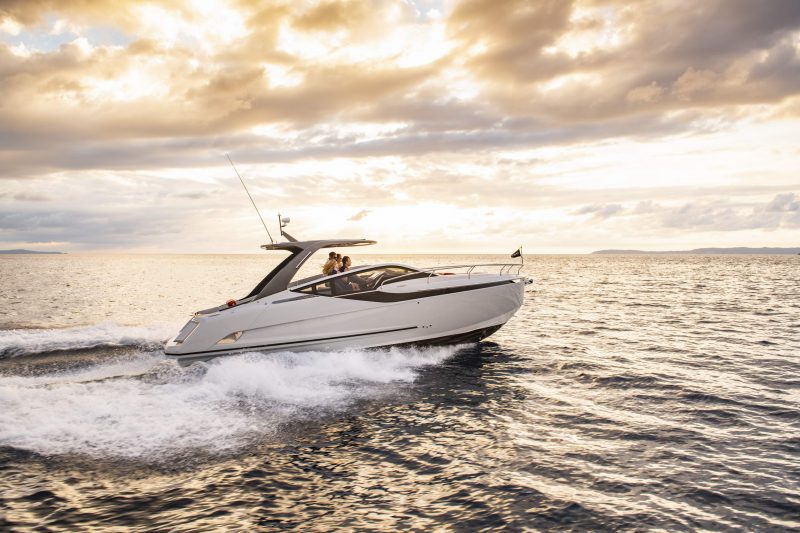 Fairline has always considered the comfort and elegance of its yachts to be very important. By partnering with famed yacht designer Alberto Mancini, the brand has proven its commitment to aesthetics and functionality. In both the exterior and interior designs, you can see the attention paid to ensuring proportionality and elegance. Qualities that may have contributed to their trophy win at the 2018 Cannes Boat Show.
Variety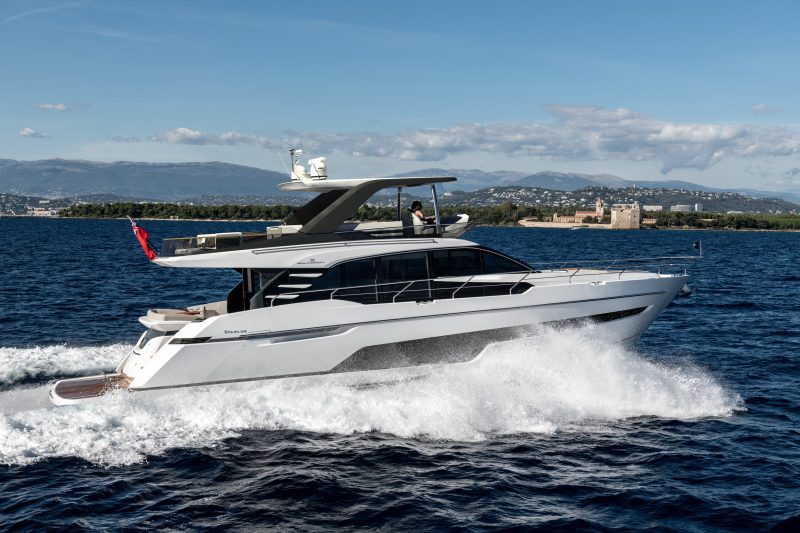 The company has launched numerous boat models over the years, with the most familiar lines today being the Squadron and Targa range. The Squadron are larger superyacht vessels ranging from 13 to 24 metres, while the Targa range is sportier with lighter and smaller vessels ranging between 12 to 19 metres.
The F//LINE 33 dayboat is a more recent addition from 2019 that offers a classic yet sleek express cruiser ideal for short trips with family or a few friends. Precision engineering and speed are hallmarks of this powerful model that comes in both petrol and diesel options. Inspired by the Targa, the Phantom is a luxury option whose features of a sportsbridge, spacious galley, and integrated garage for a tender make it ideally suited for lengthier jaunts loaded with the amenities needed by thrill-seekers.
This variety in terms of size, style, performance, and luxury options means that no matter what you are looking for in a small to medium-sized yacht, you will likely find it within this brand. When it comes to budget, the durable craftsmanship of Fairline means that the brand is well represented in the pre-owned market, allowing even bargain hunters the opportunity to join the club at a lesser price.
Support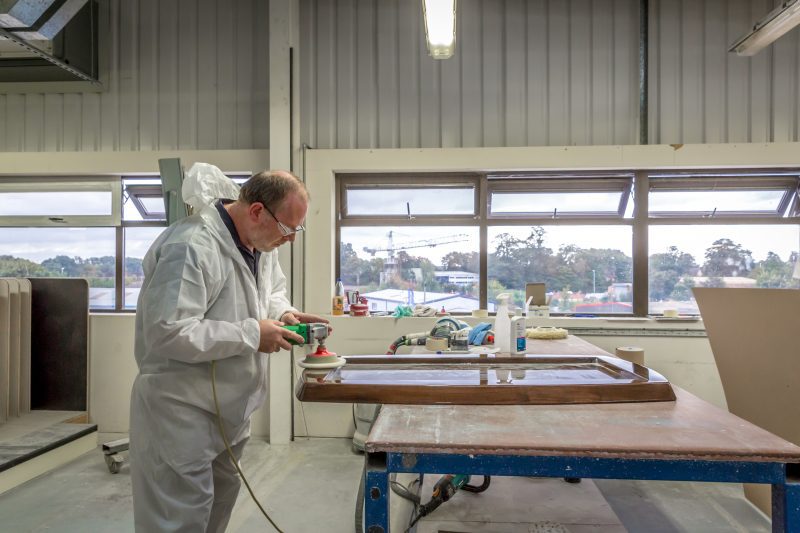 When choosing to invest in such a high-value item that you are likely to enjoy the use for many years to come, you need to ensure the manufacturer is not only sound but also offers good support, at the very least for the duration of the warranty. Yachts are high performance and precision engineered vessels, maintenance and repair should be carefully undertaken.
Thankfully, Fairline does offer good customer support with after-sales services that aid yacht owners in accessing genuine spare parts when they need them. They do also offer boat servicing at their facilities, which are in the UK. For clients and their vessels that are located further away, there are many affiliated dealers that can help with accessing suitable parts and qualified engineers.
The company also supports the Fairline Owners Club which has a membership of over 3,500 yacht owners from over 10 countries. Clients can also directly get in touch with the company through phone, email, mail, online contact form, and social media. Their social media handles appear to be active and worth a follow if you want to keep updated on all things Fairline-related.