Whether you are selling or buying a new yacht, there comes a point when the vessel will need to be relocated. Many factors are involved in the shipment of a boat that can often be overlooked, particularly during the pre-delivery process. It comes as no shock that the yacht delivery process can be a little complicated, so how do they do it? Throughout this article, we will discuss some of the methods used in yacht transport, what you should expect from a delivery company, and a few essential parts of the pre-delivery process that you shouldn't skip. 
What are the standard methods for shipping yachts worldwide

? 
When it comes to shipping methods, your yacht will either be transported by land or water or sometimes a combination of both. Depending on the size and location of your boat, the methods will vary. Sometimes, it is even possible to deliver by air, but today we will go over the more frequently used methods for slightly larger vessels. 
Delivering a yacht by sea
There are two main methods of doing this and variations of each. For someone who might want a more hassle-free way, it is easier to let someone else deal with everything, but for someone who wants to be involved in the delivery process, there are a few options to consider. Delivering a yacht via water is the only way to go for some, as it feels much more natural, and it often allows the vessel to take the most efficient route. However, you will need to bear in mind that the planning process can be a little arduous if you decide to do it yourself.
Using a yacht transport ship – This is one of the more favoured options as it takes away the majority of work and will guarantee that wear and tear does not occur during the delivery process. This method is best if you want to keep the yacht absolutely pristine. There are delivery options across the world for yachts between 35 and 250 feet long, so there really aren't many limitations. However, it will become more challenging to find a ship when you are looking to deliver a yacht of over 150 feet.
Using the yacht itself – This can be referred to as launching or keel on water; of course, sailing the yacht will increase the risk of minor damages or wear and tear along the way, but it is still a preferred option for some. Some of the benefits of this delivery method include ensuring everything is in complete working order and, if you are selling your yacht, having one last voyage before you part ways. There are three ways of delivering a yacht this way.
Skippered

– This option is better for a yacht owner who might be a little inexperienced. It means that you have a captain and first mate, and the crew, whom the owner provides, that are there to help out a little throughout the journey and enjoy the ride. 

Bareboat

– This option is more suitable for experienced sailors. The owner will be fully responsible for providing their own crew that can take care of every aspect of the yacht and get it to its destination safely. In addition, it isn't uncommon to bring an additional delivery crew, who can help make sure that the yacht is being delivered correctly. 

Crewed

– This is another hassle-free method of delivering a yacht. It involved using an entire professional crew to take care of everything on board the vessel throughout the journey. Often, the owner doesn't need to be part of the journey, as the team will be fully responsible for the vessel's navigation, safety, and delivery. 

Delivering a yacht via land 
Sometimes, it can be beneficial to deliver a yacht by land. For example, if there is an immense landmass that could take weeks to sail around, it might only take a matter of days to drive from one coast to the other. Also, providing everything is handled correctly, this method can decrease the risk of damage to the yacht. However, it isn't always the preferred method and isn't always possible for extremely large boats. There are two methods to ship a yacht by land. 
Trailer transport – This is the more common method, especially for larger yachts that might struggle with other delivery options. It is also an excellent way to keep any damage from happening to the boat in transit. The method includes the boat being carefully loaded onto a trailer that is specially designed to carry large yachts. It is supported on the trailer by cradles that will keep it secure throughout the entire journey and towed by a huge truck to its destination. Due to the vehicle size required, it does take some logistical planning.
Truck transport – This is an option for smaller yachts and catamarans. The boat is loaded into the back of a large truck or even on a flatbed and delivered to its destination. It is held in place similarly to how it would via trailer transport, but the only difference is that it doesn't require a trailer.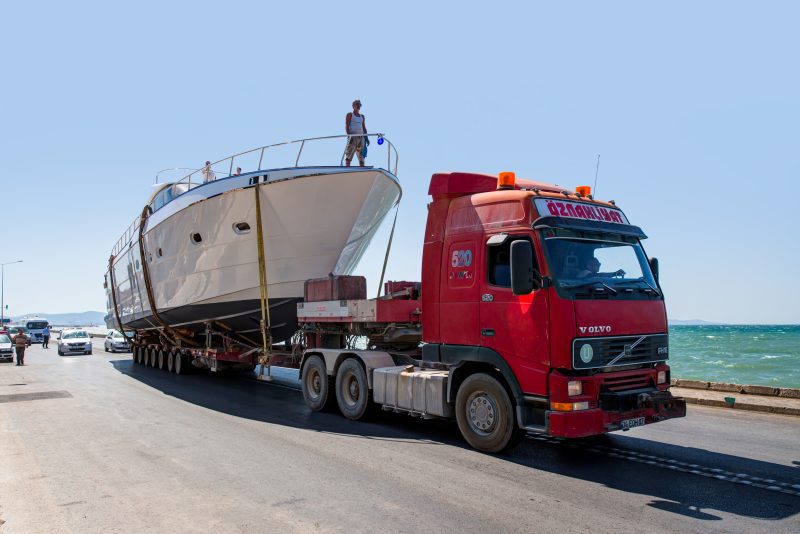 What a yacht shipping company should provide
When choosing a company to deliver a yacht, you want someone with a strong reputation, expertise, and the equipment to deal with every aspect of the delivery. Delivering a yacht is no small feat as there are many factors in play when it comes to successfully professionally delivering a yacht. In addition to what they should have, always be vigilant regarding terms of payment. If a company wants full payment upfront, it might be best to look elsewhere. These are a few of the key things that a reputable yacht delivery service should provide. 
Insurance – Always make sure the company has the correct insurance in place that will deal with any loss or damage throughout the journey. Checking over insurance policies is a must when it comes to handling something of great value, such as a yacht. 
Tracking – The shipping company should offer a tracking service so that you can see the progression of the delivery. They should also have a professional customer service team who can inform you of everything throughout the shipping process. 
Repair and maintenance – They should have a team of experienced technicians and engineers who can deal with all of the yacht maintenance and any necessary repairs throughout the journey. The last thing you want is the yacht turning up with damage that wasn't there before. 
Handling logistics – Moving a yacht from one place to the other requires a tremendous amount of planning, whether it is by land, sea, or air. The company should be able to produce a thorough plan of how they are going to deliver it and be fully aware of any obstacles they might encounter throughout the journey. 
Licensing – One of the most important things to check is that the company has the correct licences to deal with this sort of delivery. Whatever licencing they claim to have, it is always a good idea to cross-check this before proceeding further.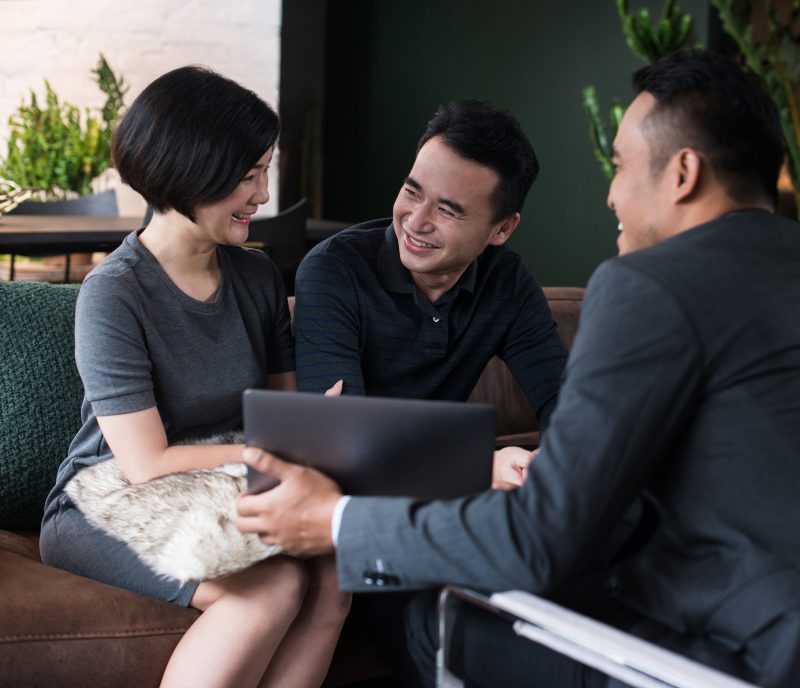 Pre-delivery: What needs to be done before a yacht can be safely shipped
One of the most crucial things to be aware of is the processes involved before a yacht can be safely delivered to its new destination. There is a lot to take on during this process, so it is best to get a team that knows exactly what they are doing. Any mishaps that occur before shipment can have very negative results during transit. Here are a few things you should know about what a good pre-delivery service should provide. 
Overseeing construction and repairs of the yacht. 

Thorough inspections of the yacht.

Testing and maintenance of all onboard systems.

Help arrange the loading, unloading, and shipment of the yacht.

Cross Checking insurance of the delivery company.

Make sure the yacht is fully legal and can enter its new destination.

Take care of any necessary immigration papers for the crew. 

Fully clean down the interior and polish the exterior. 

Inform and train the new crew so they are aware of how to operate everything onboard the yacht.

Provide good communication with you throughout the entire process. 

Close and lock all the doors and cabinets and secure everything throughout the boat. 

Drain the water and the fuel tanks appropriately. 

Secure the engines.

Take a stock check of everything onboard the yacht and make sure all the keys are there.  
Do you need assistance with the shipment of a yacht?
If you need assistance with the delivery of your yacht or want any advice on how to deal with any step of the process, Simpson Marine is here to help. We are one of the world's leading yacht brokers and know precisely how to get your yacht where you want it. With multiple offices all over the globe, we know the ins and outs of the yachting world. Contact us today to see how we can help you.