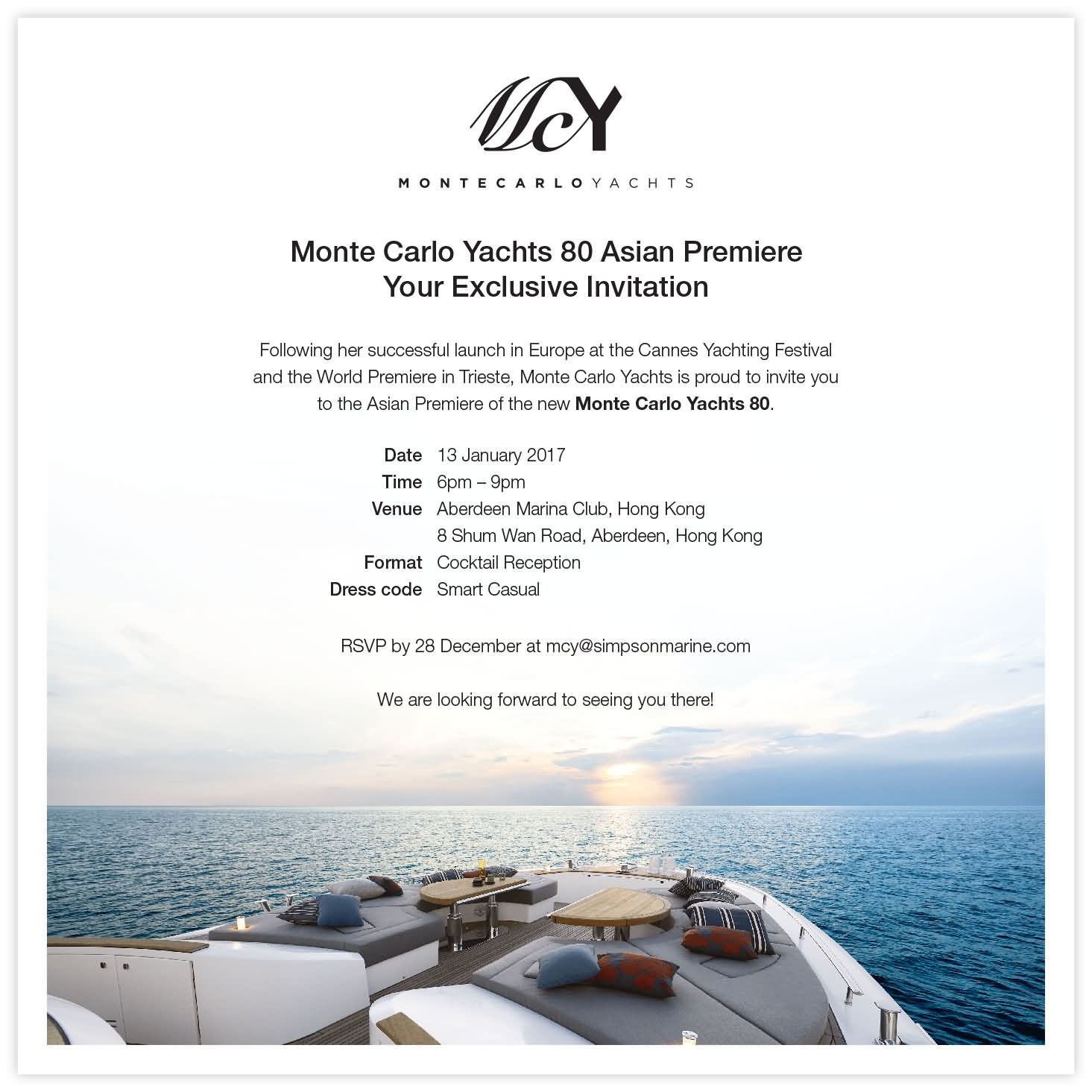 After discovering the new and stylish Monte Carlo Yachts 80 at the Cannes Boat Show this past September, we are delighted to welcome her safe arrival to Hong Kong in early December. She will celebrate her official premiere on 13th January 2017 in Aberdeen Marina Club, held jointly by Monte Carlo Yachts and their local dealer.
Please let us know if you would like to attend the event and discover this beautiful yacht with a cream white hull, new exterior lines and as usual, a very elegant finish, by sending us email at mcy@simpsonmarine.com or contact your local broker.
We look forward to seeing you there!