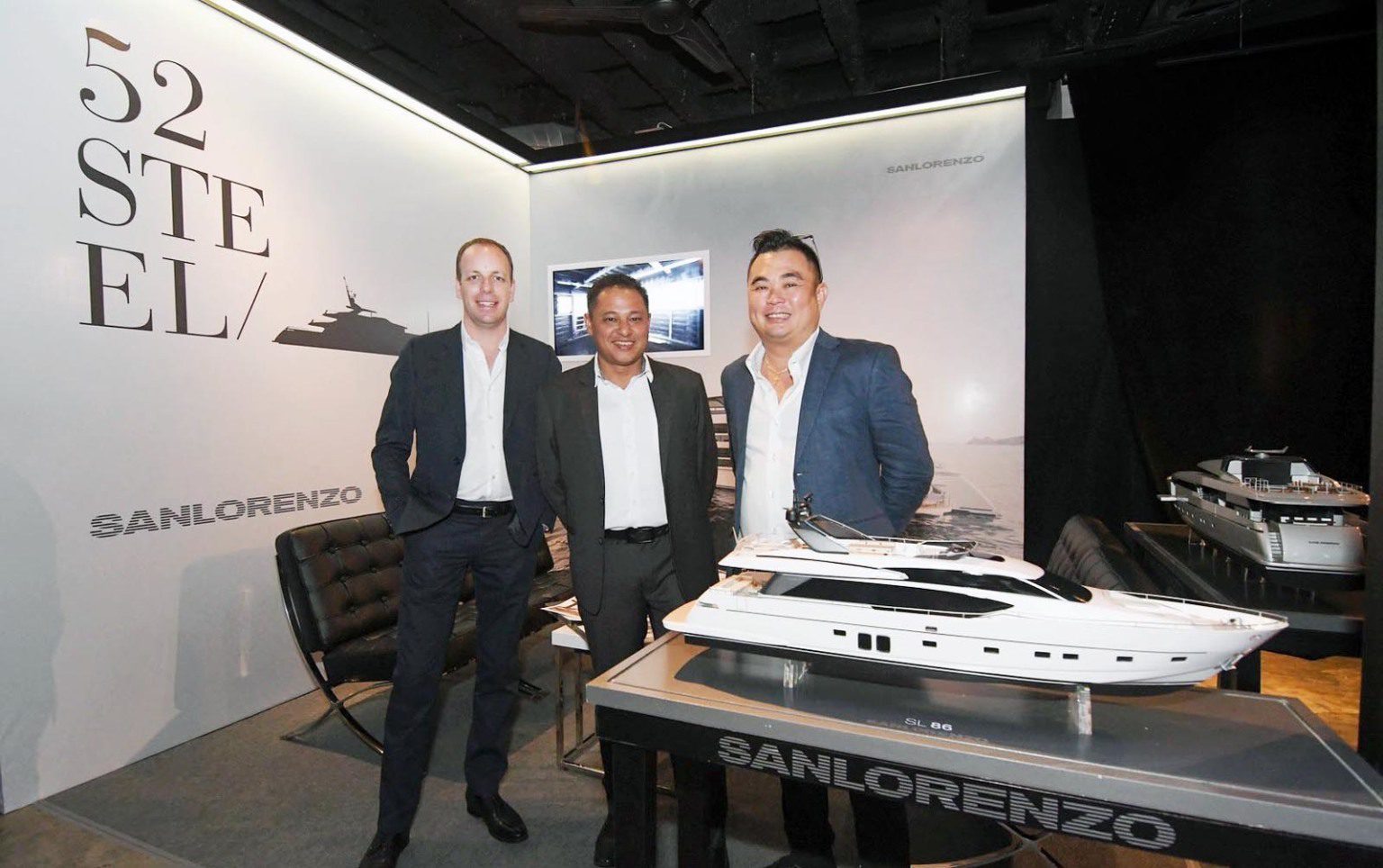 Italian bespoke yacht builder Sanlorenzo continues to expand its presence in Asia and Malaysia with its recent partnership with Rolls-Royce with the launch of the Rolls-Royce Cullinan model in Kuala Lumpur on 24 January 2019. Held at The Slate, in the heart of Kuala Lumpur, Rolls-Royce unveiled their new SUV all-terrain car the Cullinan in front of distinguished owners and VIP guests with Sanlorenzo as their exclusive event partner. 
The synergies between these two renowned brands – both known for offering bespoke quality and tailor-made craftsmanship ­– made this partnership an ideal fit. Sanlorenzo and Rolls-Royce have previously partnered together on the Cullinan Road Show of exclusive unveilings in Japan, South Korea, Hong Kong and Singapore in Spring/Summer 2018, with this latest event in Malaysia further expanding Sanlorenzo's presence and reputation throughout Asia.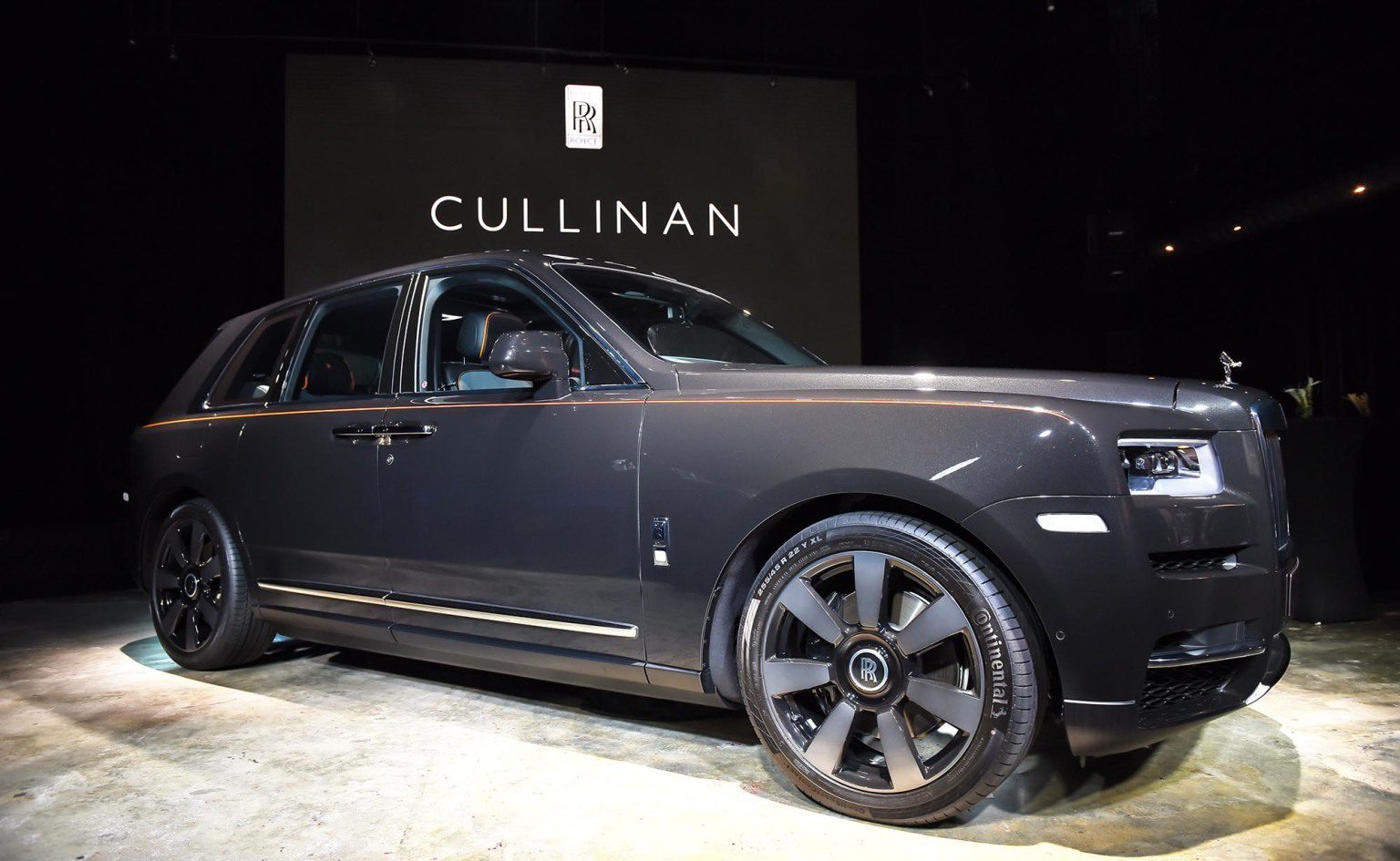 "We are proud to have partnered with Rolls-Royce in Malaysia's capital city, Kuala Lumpur," says Nick Stratton, Sanlorenzo Sales Manager APAC. "This event was the perfect chance to celebrate the exciting new Rolls-Royce Cullinan, complemented by Sanlorenzo's lounge which showcased models from our extensive range of yachts and superyachts. Both brands are celebrated for their 'made to measure' approach, standing out from what is otherwise a crowded market space. This is Sanlorenzo's unique point of difference with lower production levels, more attention to detail and a total dedication to crafting individual yachts for individual owners. The turnout for the event was excellent, and we are excited to continue our partnership with Rolls-Royce in 2019."
| | |
| --- | --- |
| | |
The launch of the Rolls-Royce Cullinan in Malaysia did not just ignite the spark between the prestigious Rolls-Royce and Sanlorenzo brands, but it also helped broaden the concept of ultimate luxury and growing demand for remote and off-road travels. The pleasure of luxury exploration is embodied by both the Rolls-Royce Cullinan and numerous models from Sanlorenzo including the SX line with the Sanlorenzo SX76 and SX88 and from the superyacht division the ground breaking 500 Explorer–  changing perspectives of how life at sea can be enjoyed.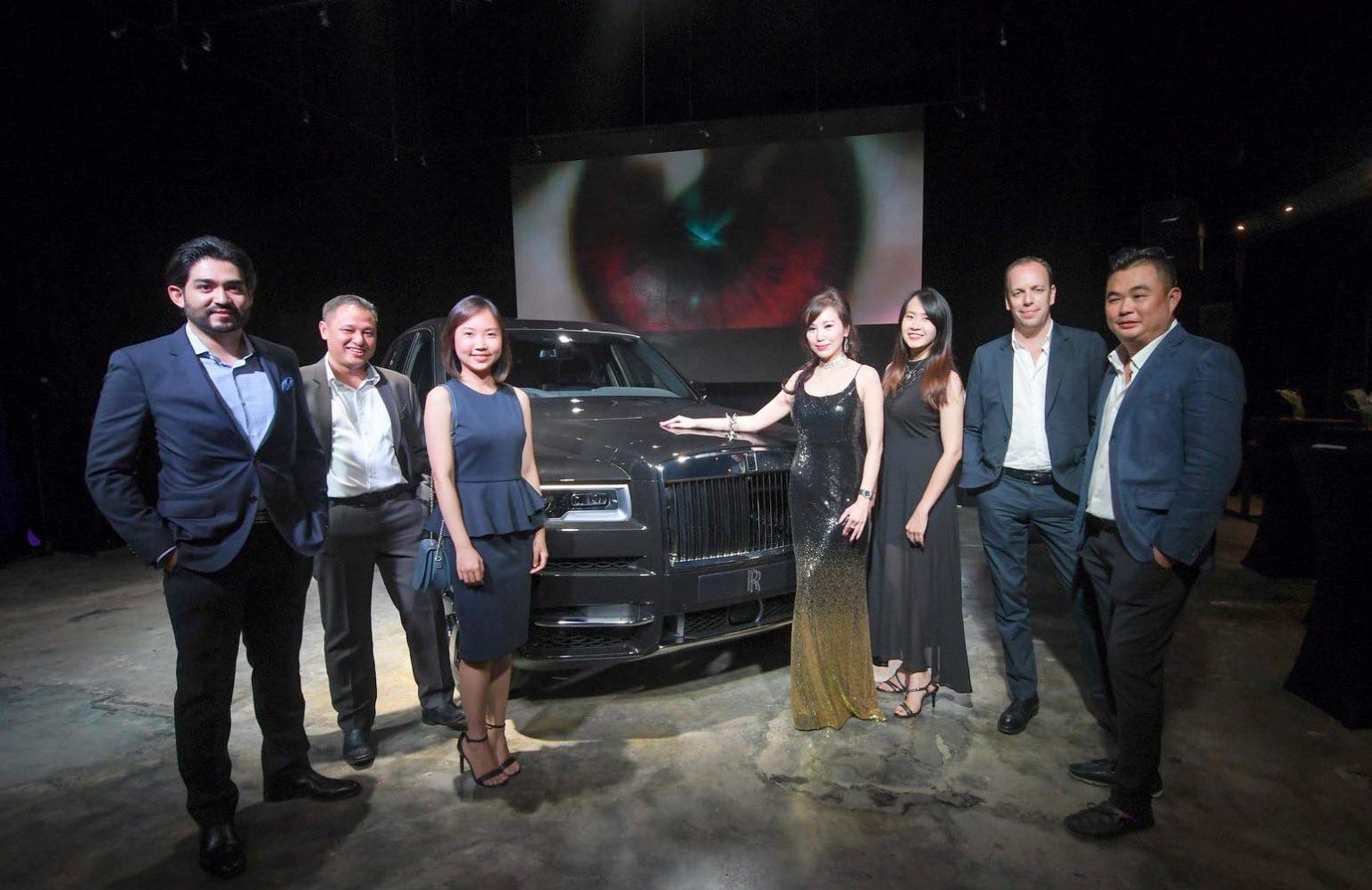 "Our partnership with Rolls-Royce further strengthens Sanlorenzo's presence in the affluent market of Malaysia, and this recent event sets the stage for many more collaborations in the near future," says Simon Theseira, Malaysia Country Sales Manager at Simpson Marine. "This type of partnership also highlights Simpson Marine's position as Asia's leading yacht dealer since 1984, proudly celebrating 35 years this year."
Sanlorenzo continues to develop its bespoke range to meet the demands of its discerning customers, and Simpson Marine will soon have the pleasure of showcasing two of Sanlorenzo's distinctive models, the SD126 (SD line flagship) and SL86, which will be making their Asian premieres at the upcoming Singapore Yacht Show 2019, held 11 April – 14 April.
To learn more about Sanlorenzo Yachts in Asia, please contact us at sanlorenzo@simpsonmarine.com