We have just returned from celebrating the magnificent this year's ''Sanlorenzo Elite Days'' event held this year in Rapallo and Portofino, Italy. This annual event is an opportunity to share the latest news from Sanlorenzo, display the range and enjoy the yachting lifestyle with over 400 VIP guests invited from across the world.
Guests could visit and sea trial the
SL 86, SL 96, SL 106, SL 118, SD 92, SD 112, SD 126, 40 Alloy and 460EXP.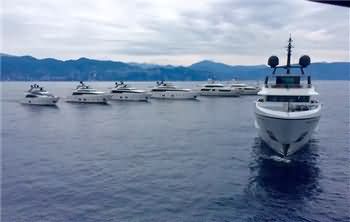 Highlights included the new model SL 86 (premiered at Cannes Yachting Festival 2015) and the unique, award-winning expedition vessel, the 460 Explorer, unveiled at the Monaco Yacht Show 2015. The 460 Explorer on display was equipped with U-Boat Worx submarine and amphibious seaplane with folding wings plus an outdoor swimming pool, private gym, beach club with full diving gear and superb owner and guest' quarters.
Guests enjoyed fine gourmet tastings, free flow champagne bar, flower arrangement sessions, live music, art and craftsmanship ateliers, Italian fashion presentation, water toys experience and an owners' classic car rally with a wonderful award for the winning couple – a two-week stay in a luxurious villa in Mauritius island with the assistance of a personal butler.
In keeping with its ''Made to Measure'' approach Sanlorenzo organized a number of experiences where guests could test the latest in high tech gadgets including BMW electric scooters, the Ultralight Seamax seaplane with folding wings, the U-boat Worx superyacht advanced private submarine and for those who have everything the Nimbus drone with special glasses enabling owners to patrol the bays before mooring!
Massimo Perotti, Sanlorenzo President and CEO, welcomed guests during an elegant gala dinner organized in the scenic Portofino "piazzetta" which provided the perfect setting with the impressive 460EXP in the center of Portofino marina with the town's  picturesque and colourful houses forming the backdrop. A stunning view to admire all evening while enjoying a piano concert and excellent food in the company of the world's business elite.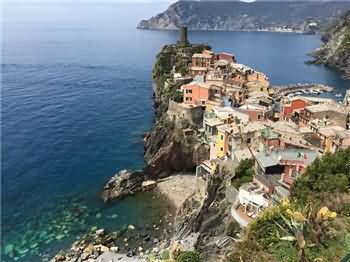 During this year's event Sanlorenzo highlighted the work the company is doing to develop green technology and introduced the SL106 Hybrid, the first boat of its class with a hybrid propulsion system. Respect for the environment has always been part of the company's philosophy since its foundation in 1958 and in his welcoming speech Mr. Perotti Chairman and Owner of Sanlorenzo highlighted human dependence on mother Earth and Sanlorenzo's pursuit of always building cleaner, greener and better yachts.
Sanlorenzo is an exceptional boutique shipyard that over a period of few last years, has climbed the prestigious Global Order Book ranking, which is annually listed by Showboats International, a leading superyachts publication in the US. Today, Sanlorenzo ranks second among the top 20 builders of yachts over 24 meters.
[su_note note_color="#f6f6f5″]If you would like discover the unique Sanlorenzo world and visit their impressive facilities in Italy, please kindly contact us at sanlorenzo@simpsonmarine.com[/su_note]