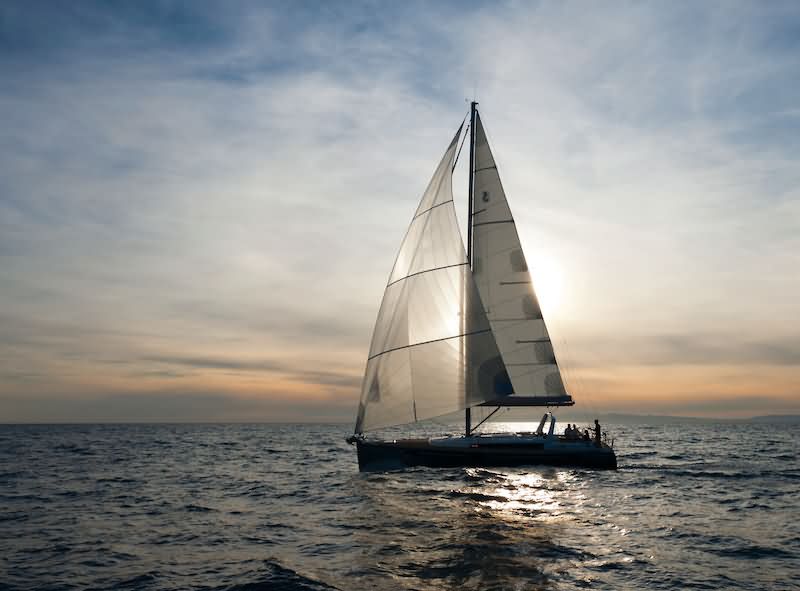 "The world seems infinite on the sea and I could see there is plenty more of the world for us to explore."  – Huang Zhen Ming
Having grown up in Zhanjiang, a southern coastal city in Guangdong province that is famous for its fresh sea food, Beneteau Oceanis 48 owner Huang Zhen Ming has always been  addicted  to  the  seas.  After  spending  his  childhood playing in the sea with friends, the ocean has never failed to provide him with the means to enjoy nature and all that the water has to offer.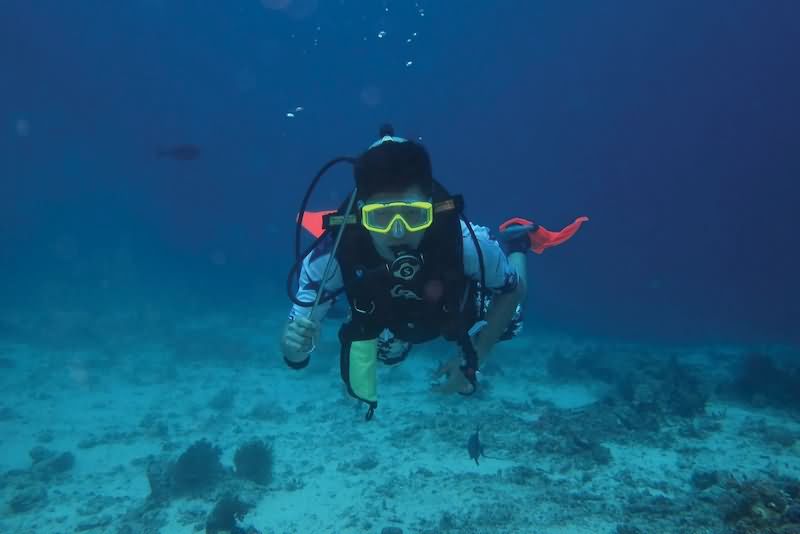 Discovering the world under the seas was a natural step but it was not until he was a grown businessman that Huang had his first diving experience, kick starting a longstanding love for diving. Having become instantly addicted to diving, for decades he has visited some of the most attractive and unspoiled diving spots around the world including Australia, New Zealand, Thailand, Palau  and  the  Maldives.  Anytime  he  felt  that  he  needed  a  break  from  a  busy  city  life  he  would  catch  a  plane  for  a  remote  paradisiac  destination  and enjoy the peace and beauty that diving brought him. "The world under water is a totally different place to normal life; I can feel peace and silence," says  Huang.  "When I am diving nothing bothers me  except  the  amazing  creatures    found    under  water."  The  world  under  the sea is rich and colorful, yet without crowds  or concrete jungles.
It was this love of diving that led to Huang eventually becoming   a   yacht  owner.  The  story  of  his  journey  to  yacht  ownership  begins  when  Huang    accepted    the invitation  from  a  sailing  boat owner to sail around Shenzhen. Shenzhen is  the  best  city  in  China  for  sailing  culture, with many    successful    entrepreneurs   living   in   the  city  having  bought  yachts  after  being impressed  by  the  sailing  culture  in  neighbouring  Hong  Kong.  The  yachting  culture  in  Shenzhen  has  grown  quickly  and  in  2007  the  city's  first  big  yacht  regatta,  the  China  Cup  International  Regatta (CCIR), was hosted in Daya Bay, Shenzhen. With more than 10 Beneteau First 40.7's competing in a one-design class in the inaugural event the CCIR later became the most influential yacht race in Asia.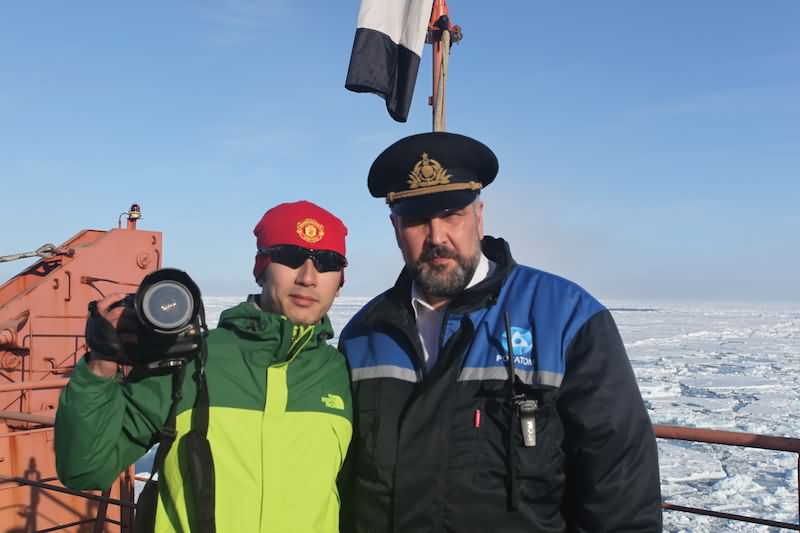 Huang had his first sailing experience at the second edition of the CCIR in 2008, where he discovered that sailing was just as interesting to him as diving. "We headed to the seas with light wind blowing through our hair,"  he  recalls.  "The  world  seems  infinite  on  the  sea  and  I  could  see  there is plenty more of the world for us to explore." After this first sailing experience,  Huang  began  to  notice  the  growing  yachting  culture  in  China. "I found many of my friends in Hong Kong have become used to the sailing lifestyle," he says. "They get up early and go to the marina, they take shower and have breakfast in marina clubs after sailing in the morning and this relaxed way of living appealed to me."
Loving  the  sea  as  he  did,  sailing  was  a  way  to  bring  Huang  closer  to  water and nature and three years ago he made the decision to become a boat owner. When deciding what type of yacht to purchase a sailing yacht appealed to him more than a motoryacht. "With a sailing yacht you need to  deal  with  natural  conditions  such  as  the  wind,  weather  and  swell…  you   need   to   learn   the   meteorology and geography, you need both knowledge and practice,   and   that's   a   fantastic    challenge to me."  Having  discovered  that  sailing  can be challenging   as   well   as   relaxing  Huang  invested  a lot of time in finding the perfect  sail  yacht.  After  comparing  many  brands  and   models   he   finally   became the proud owner of  a  Beneteau  Oceanis  48 in 2017.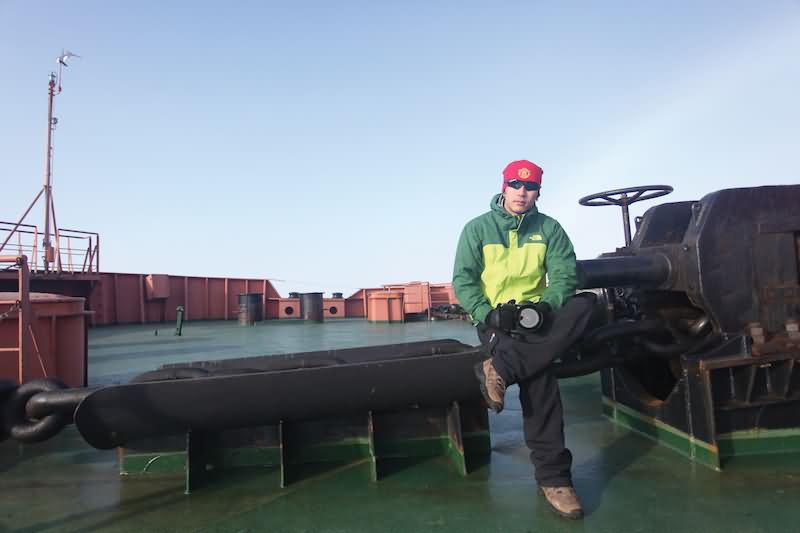 There were many reasons behind the decision to select this model, but the main  drives  behind  his  choice  of  the  OC48  was  that  it  is  a  yacht that  is  suited to both family use and  for  racing,  providing  the perfec balance between the two uses. Having bought his new yacht Huang is learning the art of sailing, obtaining his boating licence in 2016 and getting ready to get another sailing license this year. He has big plans for his yacht and knows that there is a huge world out there for him to explore by sea. "First I will go to Sanya and many other places in China, to enjoy the beautiful seas with my family and friends," he says. "I am still very new to sailing but I am learning  and  will  definitely  have  more  experiences…  hopefully  one  day  I  will be able to gather my many sailor friends together to race in China Cup regattas,  this  time  on  my  own  boat."  With  many  years  of  happy  sailing  ahead  of  him,  no  doubt  his  new  passion  for  sailing  will  take  Mr  Huang  to just as many beautiful places as he has visited through his passion for diving. We wish him well in his life onboard!