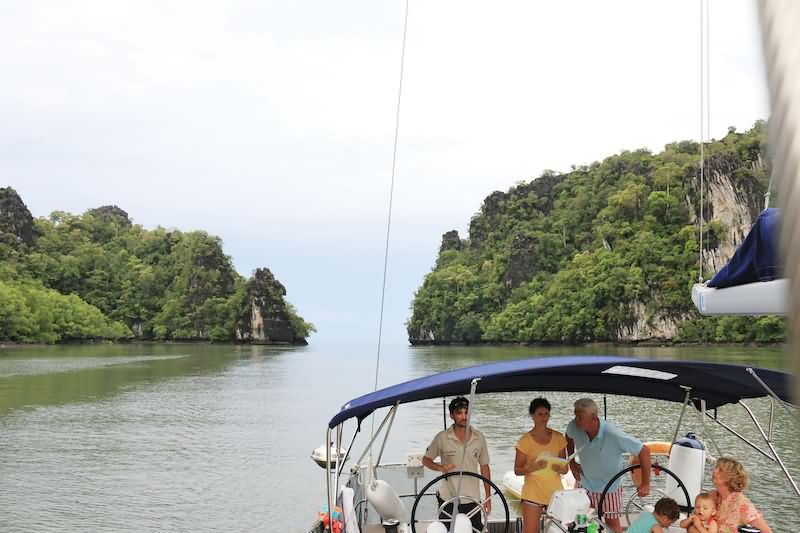 Sailing holidays in Southeast Asia, and life onboard a Beneteau First 20 in Hong Kong
As long as I can remember I have dreamt of being able to explore Asia with my family. We wanted to let our children expand their senses with the experiences, colours and flavours of this exceptional continent. I believed that doing this by boat would be an even greater privilege.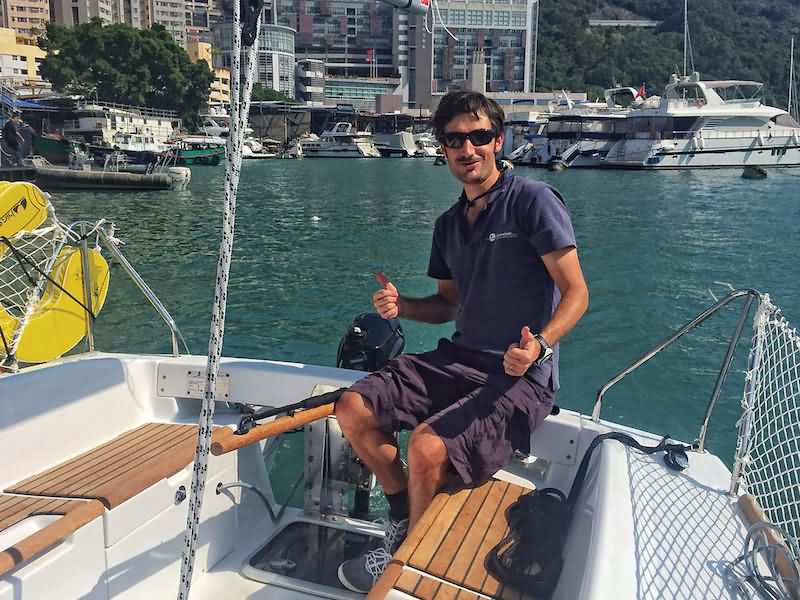 Our first destination on a boat as a family was Langkawi and the Butang Islands.  Hopping from mangroves to white sandy beaches, our two young sons were able  to  experience life  on  board  a  yacht  for  the  first  time.  We found that despite the limited space on board, the pace of sailing was very well suited to a young family.
The following  year  we  spent  Christmas  sailing  around  Phuket and  the  Pang  Nga  Bay.  Our kids were worried about how Father Christmas would  get  to  the  boat  on Christmas Eve, but the answer was simple… on a flying dinghy, of course! Waking up with the sunrise at anchor in Ko Racha Yai, with the presents scattered around the saloon, will remain an unforgettable memory for us all.
With our  sons  now  experienced  little  sailors  we  made  the  decision  to  get a yacht of our own to cruise around the islands of Hong Kong. Us Beneteau First 20, GANESHA,  is  now  part  of  the  family.  She is  just  the  right boat for spending weekends around the bays and nights at anchor close to the beaches. She keeps us sharp and trained, preparing for our next family sailing adventure! 
Words: Thibaut de Montvalon, Managing Director Beneteau Asia, Hong Kong.