Simpson Marine is proud to present its comprehensive fleet from a prestigious portfolio of renowned yacht brands at this year's Cannes Yachting Festival, held from 12 to 17 September 2023. Our lineup features an exceptional selection of vessels from industry leaders, each offering a unique experience on the water.
If you are planning to go to the show this year, please do not miss the chance to see these great boats on display.
Known for outstanding 'made to measure' Italian design, Sanlorenzo is globally recognised as one of the leading shipyards of the world. At the Cannes Yachting Festival this year, the shipyard will host the world premiere for their new SX crossover yacht, the Sanlorenzo SX100.
World Premiere: SX100
On Display: SP110, SL106A, SL96A, SL86, SL78, SD96, SD90, SX88, SX76
Bluegame, a Sanlorenzo brand, will stage the world premiere of their new Bluegame BGM75 at Cannes along with the BG72, BGX63 (previously known as BGX70), BG54, and BG42. The BGM75, consistent with the Sanlorenzo Group's positioning, is first and foremost a luxurious, beautiful motor yacht that "by chance" has not one hull, but two. Not even in this last feature can it actually be compared to an existing catamaran on the market, as the length-to-width ratio, layout, full-beam owner's cabin, the reduced space required for mooring in the marina, and the cushioned perception of movement at sea, brings it closer to a mono hull yacht.
World Premiere: BGM75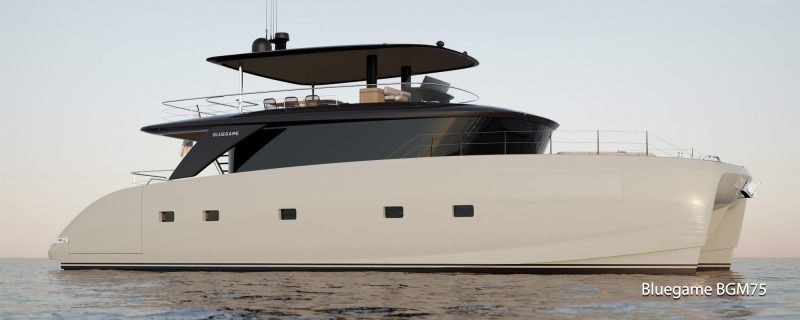 On Display: BG72,BGX63, BG54, BG42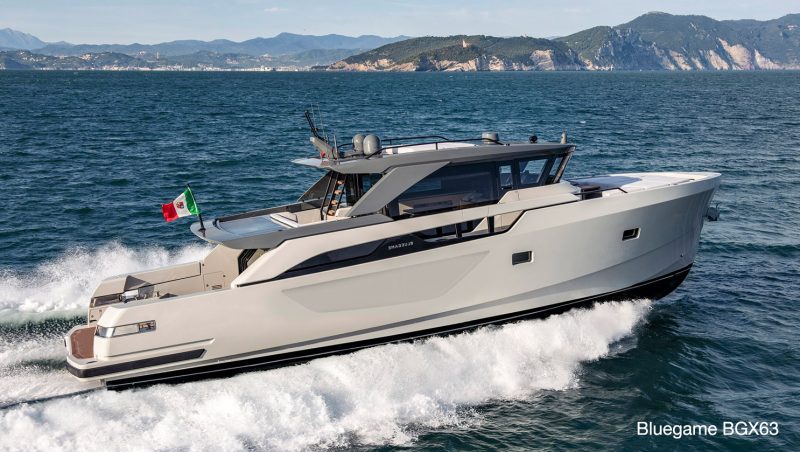 With a history spanning over 50 years, UK-based Fairline Yachts has a long-standing international reputation for its award-winning range of yachts, comprising the new luxury express-cruiser F//line and the modern performance motor cruiser Targa line.
The latest model, the award-winning Phantom 65 will also be present in Cannes. The Phantom 65 is Fairline's first sport bridge yacht that brings an incredibly clean and modern design to the range.
On Display: Phantom 65, Targa 50 Open, Targa 45 GT, Targa 45 Open, F//Line 33
Lagoon Catamarans will have six of its luxury vessels on display. Take the opportunity to step aboard the catamarans being showcased.
On Display: SEVENTY 7, SIXTY 5, Lagoon 55, Lagoon 51, Lagoon 46, Lagoon 42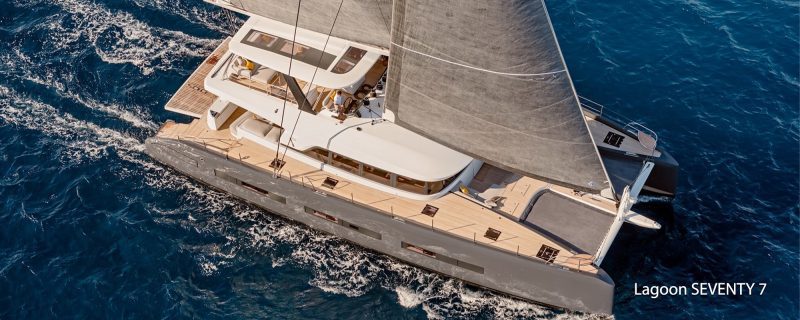 With seven motor yachts on display, Beneteau will certainly make an impression with their largest yacht, Gran Trawler 62. The Gran Trawler 62 is a long-distance cruiser at heart and the perfect embodiment of "slow living" and has an exceptional cruising range of 900 nautical miles with 10% fuel reserve and at a cruising speed of 9 knots. The French shipyard will also showcase their iconic models from Swift Trawler, Gran Turismo, Flyer, and Antares ranges.
World Premiere: Antares 12
On Display: Gran Trawler 62, Swift Trawler 48, Swift Trawler 41, Gran Turismo 45, Gran Turismo 41, Antares 11, Flyer 10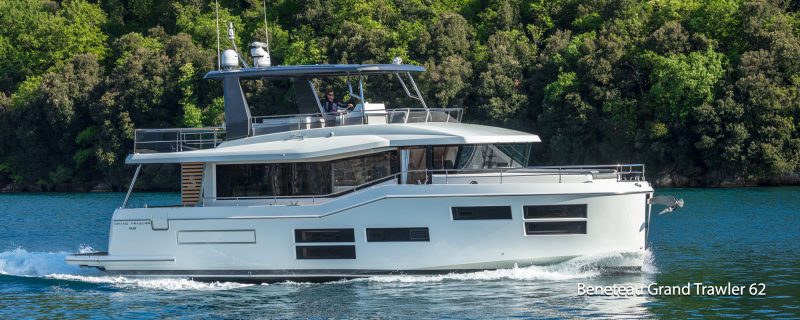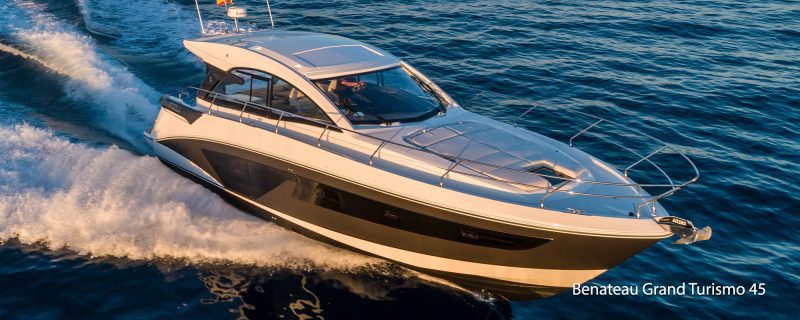 Avant-garde in yachting, Beneteau yachts are suited for ocean crossings, spirited racing, and relaxed family cruising in comfort. The French builder will showcase seven yachts in a display ranging from 44 to 60 feet.
World Premiere: Oceanis 37.1
On Display: Oceanis Yacht 60, Oceanis Yacht 54, Oceanis 51.1, First Yacht 53, First 44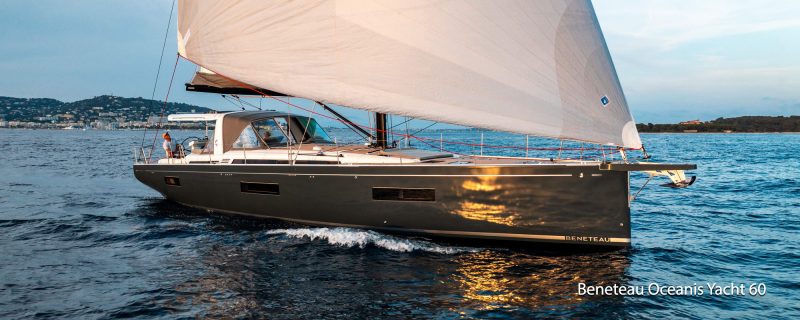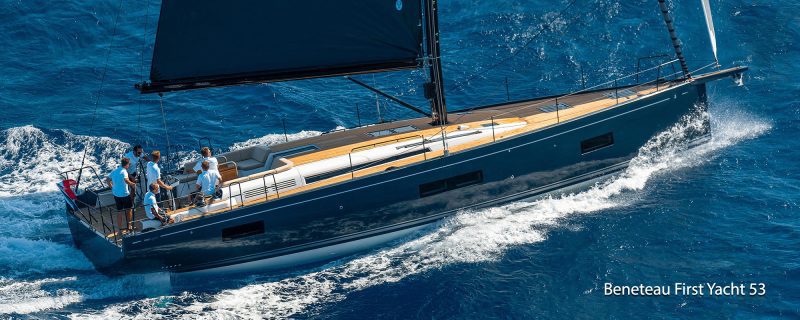 Headquartered in Clearwater, Florida, Aquila Yachts are recognised globally for building high-quality vessels, using advanced composite manufacturing capabilities in a state-of-the-art facility. The American shipyard will host a European Premiere of their Aquila 42, alongside the Aquila 36.
European Premiere: Aquila 42
On Display: Aquila 36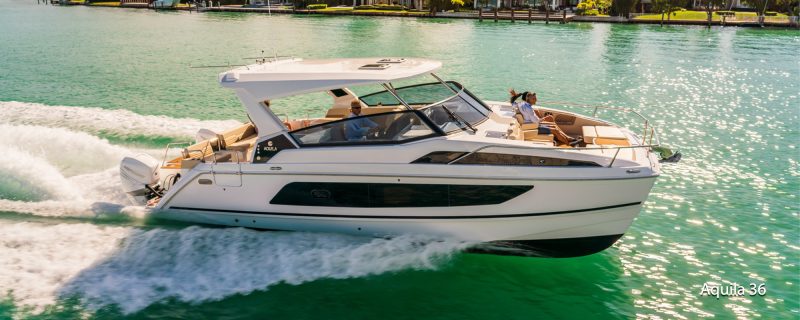 Get in touch with us for an exclusive VIP invitation to the Cannes Yachting Festival at hongkong@simpsonmarine.com We would also be delighted to provide bespoke recommendations of the best models to visit at the show.