Sanlorenzo Asia represented by Simpson Marine is delighted to announce the sale of a new Sanlorenzo SL78 into Indonesia. Arriving in Indonesia in March 2021 the SL78 will add to the growing fleet of Sanlorenzo yachts in the region. This sale marks a strong beginning to the new year for the Sanlorenzo brand in Asia, following a very successful 2020.
In addition to the sale of the Sanlorenzo SL78, a stunning pre-owned 2018 Sanlorenzo SL118 has also been sold in Indonesia and is expected to arrive in Asia in March 2021. The Sanlorenzo SL118 is the former flagship of the SL range, renowned for its modernity and innovative features throughout the yacht.
Sanlorenzo SL118
"I'm excited to start 2021 with the arrival of these two iconic yachts into Indonesia," says Paul Whelan, Simpson Marine Indonesia Country Manager. "Both yachts have been purchased by first time yacht owners and it's been an absolute pleasure to guide them through the process of finding the right yacht for their needs and making their dreams of spending time on the water a reality."
The sale of these two Sanlorenzo yachts into Indonesia marks a remarkable beginning to the new year for Indonesia. Simpson Marine and Sanlorenzo Asia have delivered a significant number of brand new and larger pre-owned Sanlorenzo models to the region, including iconic models such as the 500EXP superyacht, the new fast-displacement model 44Alloy, 102Asymmetric and the forward-thinking SX112 which rethink the concept of "life at sea".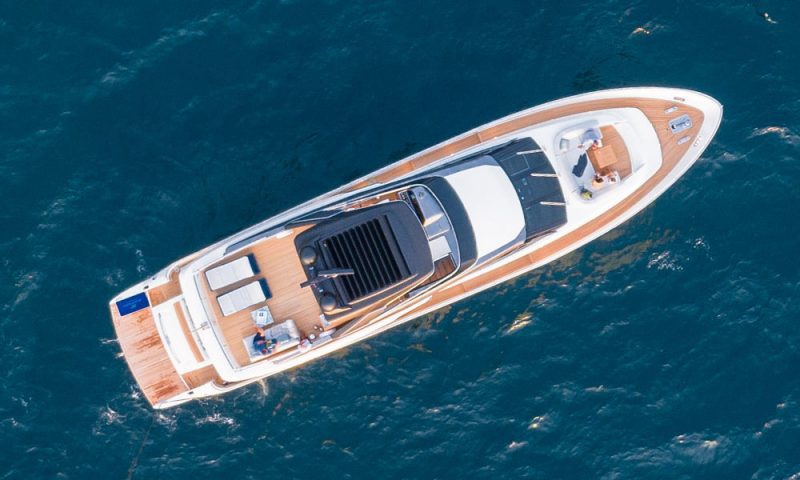 Sanlorenzo SL78 Saloon & Flybridge
Indonesia's famous 17,500+ islands and archipelagos are world renowned and a proven attraction for superyachts looking to explore this remote part of the world. The demand for bespoke yachts continues to grow as increasing numbers of owners wish to spend quality time at sea with family and friends, thereby adding to the success of Sanlorenzo in Asia.
Sanlorenzo SL118 Saloon & Master suite
These two yachts will be the first of many Sanlorenzo vessels scheduled to be delivered into Asia this year, including some notable models such as the Sanlorenzo 44Alloy, the SL96Asymmetric, SL102Asymmetric, and the new Patricia Urquiola-designed SD96. The fast-expanding Sanlorenzo fleet in Asia is a great testimony to the brand's attention to detail and owner-focused tailor made approach to design. Delivering made to measure yachts since 1958, the Sanlorenzo brand appeals to Asian buyers thanks to its bespoke approach, with the number of owners embarking on their own dedicated Sanlorenzo journey growing quickly.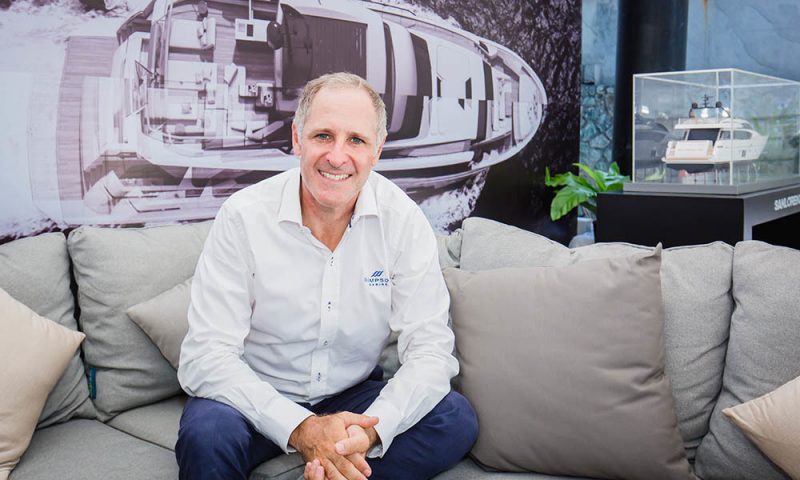 Paul Whelan, Simpson Marine Indonesia Country Manager
The Asian market accounted for 23.5% of Sanlorenzo's total global sales in 2020, and this positive trend is expected to continue throughout 2021.