Not your stereotypical female yacht owner, Ms. Zhou has a friendly approach to yacht ownership and loves her life on the sea.
Known for being positive and energetic, Ms. Zhou's enthusiasm for life is contagious. "My friends always call me 'Ms. Spring', since I like to try new and different things," she says. Thanks to the spring in her name, Ms. Zhou always looks very optimistic and elegantly dressed and, with a friendly smile, she is not your stereotypical yacht owner. Having established a successful real estate business in Shenzhen, Ms Zhou enjoys her life on the water on board her Lagoon 450 catamaran, the aptly named Spring.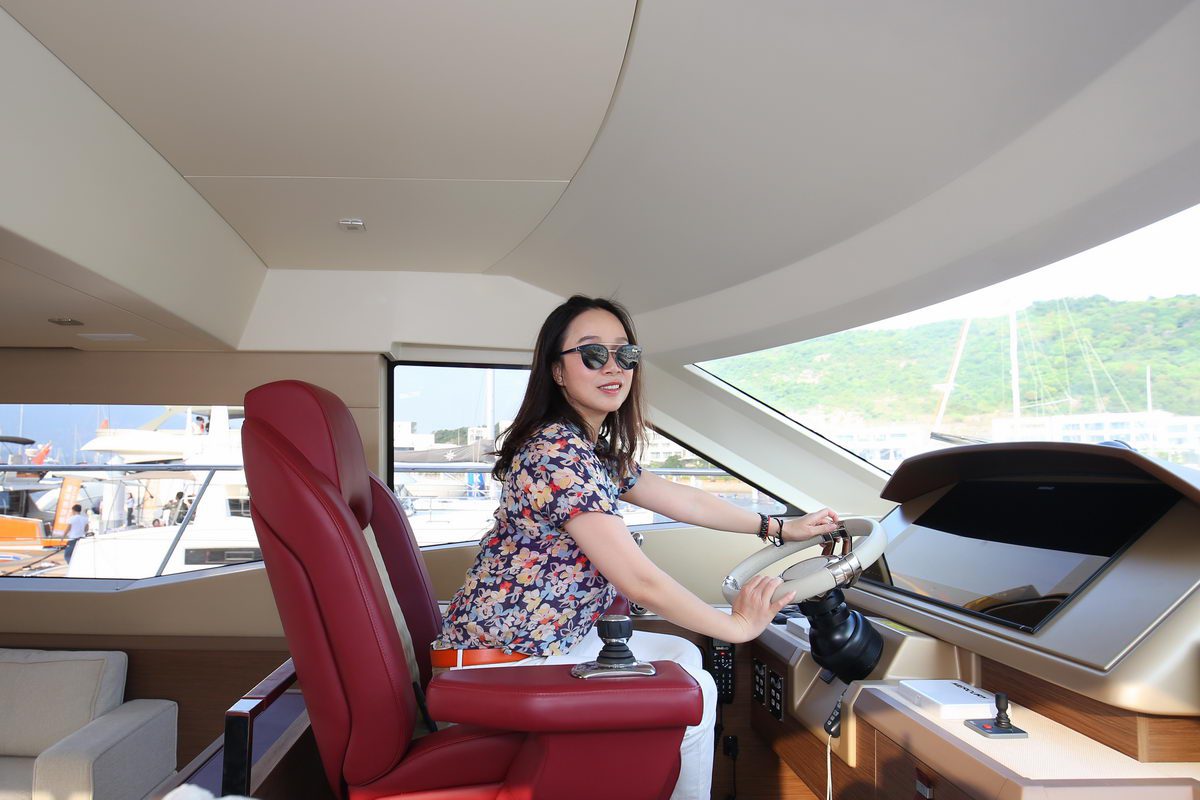 During her time living overseas, Ms. Zhou always saw foreigners enjoying boats and was first attracted to the yachting lifestyle in this way. In China the maritime lifestyle is still in its infancy, but in Shenzhen a growing economy and close proximity to Hong Kong has meant an increasing number of yachting enthusiasts. By the start of 2016 Shenzhen's major yacht clubs were already welcoming many private yachts and a friend of Ms. Zhou bought a single sailing boat and berthed it at the Dameisha Marina Club in Shenzhen. When that boat was launched in May 2016, Ms. Zhou was also invited to experience the charm of sailing.
From then on she was hooked on sailing and that first sailing experience was so great that Ms. Zhou immediately wanted to buy her own yacht. "There is a Chinese poem saying "Facing the Sea With Spring Blossoms" and that's how I feel when I'm on board a boat," she says. "When I feel the sea breeze, I feel all my troubles disappear and I am very relaxed!"
She consulted friends who had bought a sailing boat of their own and received many suggestions including: to find a trusted dealer; to find a favourite brand; and to buy a good quality boat. "Lagoon is a good brand with boats that offer large spaces but are very beautiful," she says. "Simpson Marine was famous for its professionalism so with their help I bought the Lagoon 450F."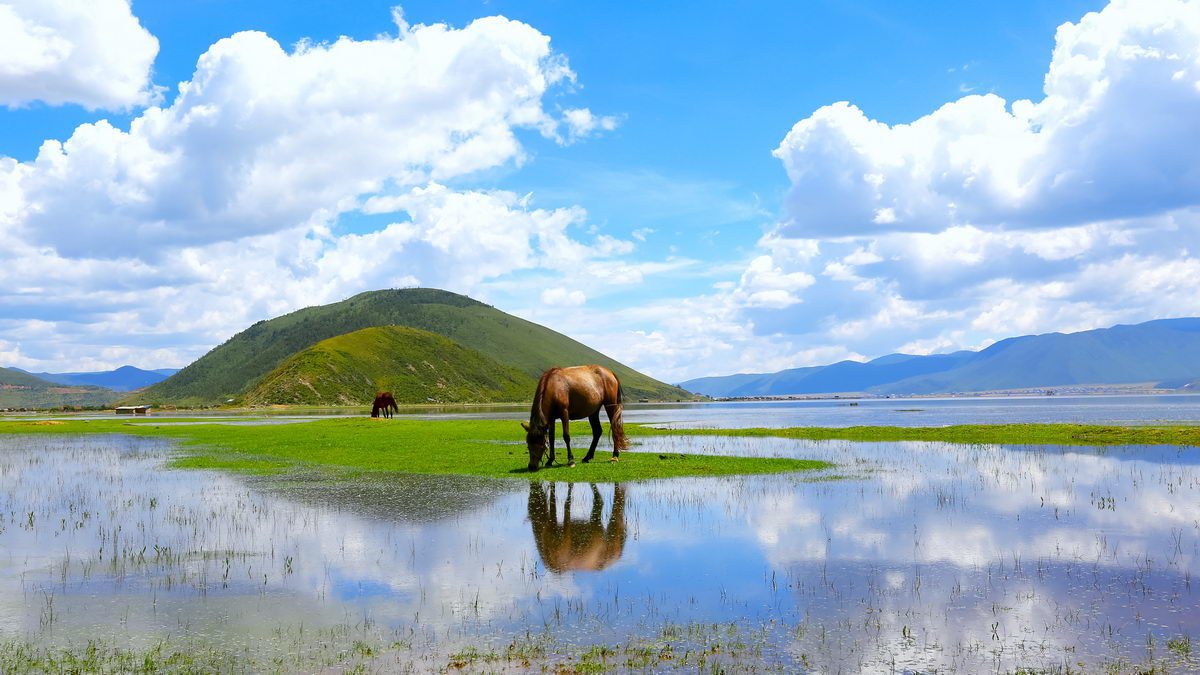 Since purchasing her boat, Ms. Zhou goes on board every month and often invites her friends to have a party on the yacht. "If I am too busy in the daytime, sometimes I will go fishing in the evening," she says. "I also enjoy cooking on board."
Ms. Zhou believes that people who love boats have a deeper understanding and love for nature and that every time she gets on the sea, she feels that human beings are so small. "Humans must respect and protect nature," she says. Thanks to this love of nature, Ms. Zhou set her sights on the natural attractions of China's inland: Lugu Lake. Located at the junction of Yunnan and Sichuan, Lugu Lake has a peerless beauty and is the only remaining matriarchal civilisation in the world. As early as 2014, Ms. Zhou went to the lake with a local Mosuo friend and was deeply attracted to the beautiful natural scenery and the Mosuo cultural landscape. "Mosuo culture is unique," she explains. "Their open-mindedness and respect for life and death, the worship of pure love, the emphasis on family and the respect for nature are all worth learning." In order to protect Lugu and the Mosuo culture, in 2017 Ms. Zhou and the Lijiang Government signed a cooperation agreement and officially started the Lugu Lake Culture & Travel project, to help promote the tourism industry there. It is a special destination that she recommends to any yacht owner.
Ms. Zhou enjoys her life, especially music, travelling, sports, and food and, of course, her yacht. She looks forward to making many more memories on board her yacht.