Life is slowly returning to a new normal, as pandemic restrictions ease, and life at this time of year feels busy and full. The coming new year of 2023 will certainly be a new beginning for everyone to engage with nature, take a pause, and enjoy the simple pleasures in life. The ocean is the perfect starting point for enjoying nature – as the new year approaches why not consider boat ownership, which offers the best way to enjoy slow paced living with loved ones at sea, with the soothing tranquillity of the ocean as backdrop.
Here is an alluring selection of boats up to 30ft available for quick delivery in Asia, ready to start your 2023 off right!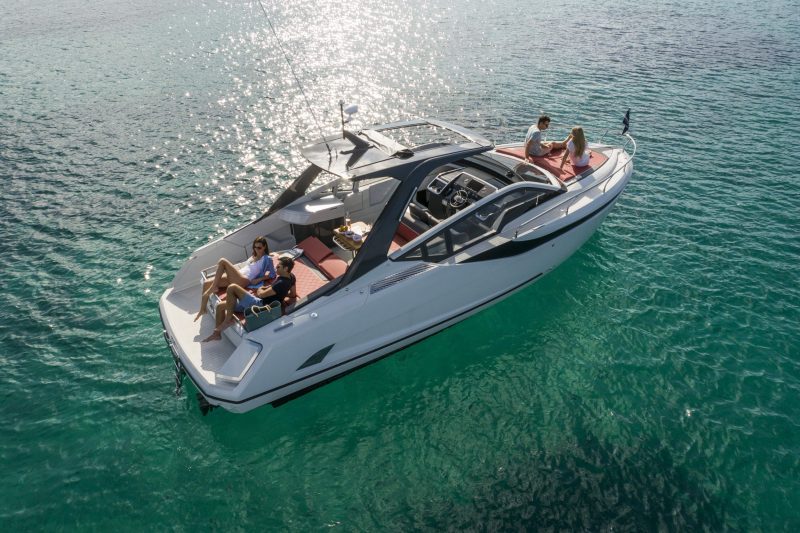 Featuring a sleek hard top, an updated cockpit layout and a more spacious helm with the option of two 12" Garmin touchscreen displays, the category defining F//LINE 33 continues to turn heads with these latest updates. The new cockpit features C-shaped seating to the starboard side with the aft backrest doubling up as a headrest for the two-person sunbed. Meanwhile the cockpit provides both sunbathing and seating options simultaneously for up to six people seated around a fixed height teak-top table.
She is "the boat every enthusiast has been crying out for, for the past 20 years" according to highly reputed Motoryacht & Yachting Magazine. An impressive overall package, the F//LINE 33 is sure to delight.
The new weekender sportfishing boat Aquila 28 Molokai Power Catamaran is perfectly suited to almost any boating conditions. Her impressive stability and formidable ride, along with the large aft and forward cockpits make the yacht ideally suited for offshore fishing with family and friends, tournament competitions, and even professional charter sportfishing. And, although the Aquila 28 Molokai Power Catamaran is primarily designed as a fishing platform, family-friendly features abound, and she is also a great day and weekender to easily explore your local shores.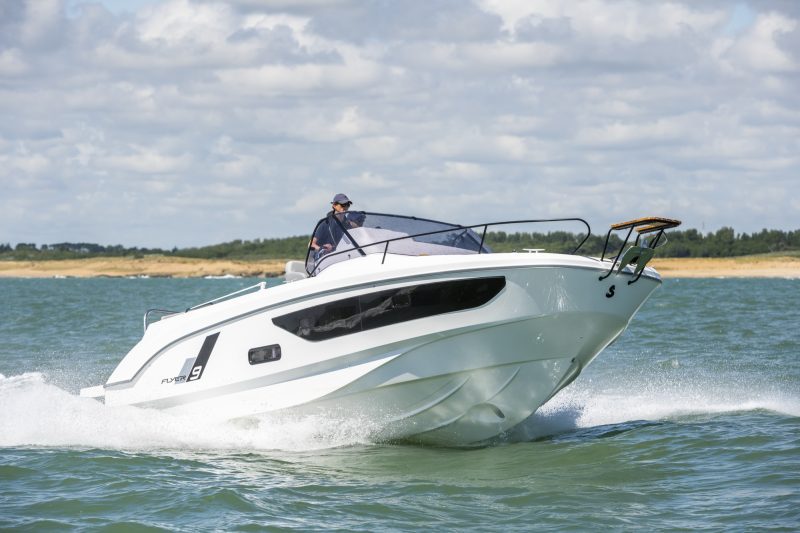 The sleek and sporty Flyer 9 fits within Beneteau's extensive range of day boats. The model perpetuates the dynamic and elegant features of the range. Comfort and space on board are enhanced thanks to an optimised design with extra seating and lounge spaces and a drop-down side balcony on starboard.
The Flyer 9 offers a surprising amount of space and easy movement on board. The clever modular aft bench seat is easy to fold back providing optimum cockpit space. There are also lots of ergonomic storage spaces distributed throughout the boat. Take her cruising every weekend and enjoy all the fun aboard!
Reiterating the concept that brought success to Beneteau in the day-boat segment of the powerboat market, the new Flyer 8 enjoys the range's extensive hull development, equipped with Air Step2, which offers quick lift-off, comfort, and great stability.
The Flyer 8 SPACEdeck provides a surprising amount of space and easy movement on board. The design is extremely versatile and perfectly suited to day boating, swimming, water sports, fishing or exploring with the family. A clever modular aft bench seat is easy to fold back providing optimum cockpit space to enjoy.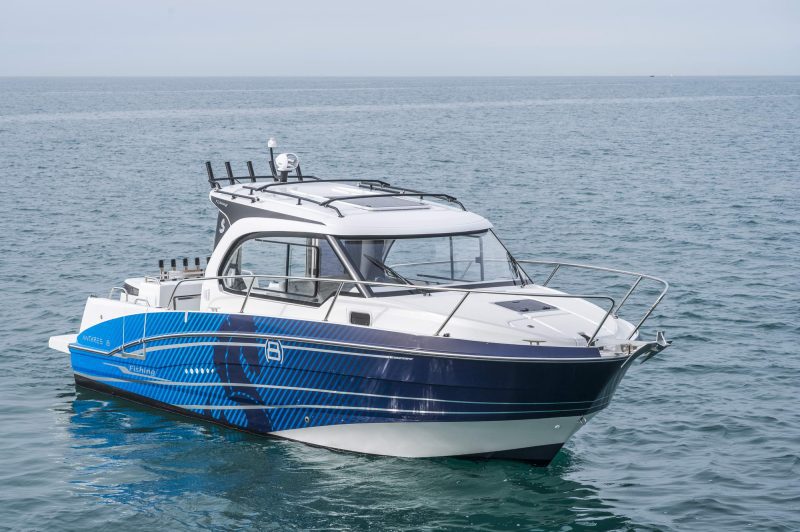 The Antares 8 Fishing is even more sporty in style than the Antares 8 Cruising version and, as the name suggests, boasts dedicated equipment for fishers. Its modular cockpit makes movement easier, and every detail has been optimised.
The aft bench has been replaced by a fishing station with professional-grade rod holders. In addition to the water circulation live bait well, there are three storage compartments under the deck, one of which can hold a fish box.
A major new feature is the side access gate to starboard, making mooring manoeuvres easier and also making it simpler to lift larger catches on board.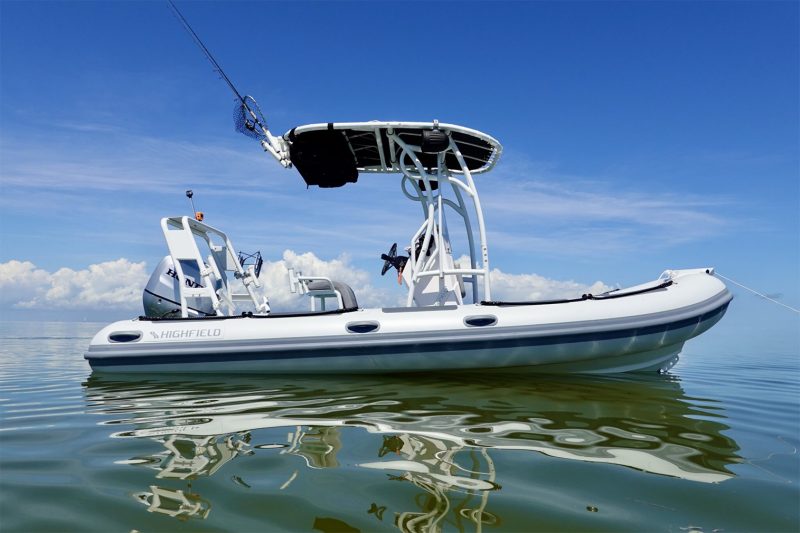 Highfield's Patrol range of commercial quality RIBs are designed to work exceptionally both as a long-distance family cruiser or a hardcore work boat. Built to withstand the toughest of conditions, with their super deep V, wide chines, and large diameter tube, they offer high manoeuvrability, high safety, and a soft dry ride even in the roughest conditions.
This Highfield PA540 is a great option for daily operations, cruising to your favourite beaches and coves, and commuting between the harbours.
The Highfield SP360 features a standard SDS750 console with optional sundeck and rear tow post. The platform has a ladder to allow for easy access to and from the water. The console dash comes with a 12-inch fit plotter, LED light and EP with horn in a standard option.
A great way to take family and friends out at sea to explore your local shores and relax on the weekend.
Contact us at hongkong@simpsonmarine.com to arrange a visit on any of these models that catches your eye.