October 28th welcomed the 3rd edition of the Beneteau Cup Hong Kong – and what a spectacular event it was with 19 Beneteau's taking part with their owners, families and friends supported by generous partners who sponsored this thrilling one-of-a-kind event.
The prestigious regatta, created exclusively for Beneteau owners, is Asia's biggest Beneteau event and is established as a key annual event in the city's sailing calendar. Celebrating the Beneteau community in Hong Kong and its love for sailing, a fun day of competitive sailing was celebrated with a chic French Riviera themed awards dinner at the picturesque setting of Middle Island, Hong Kong.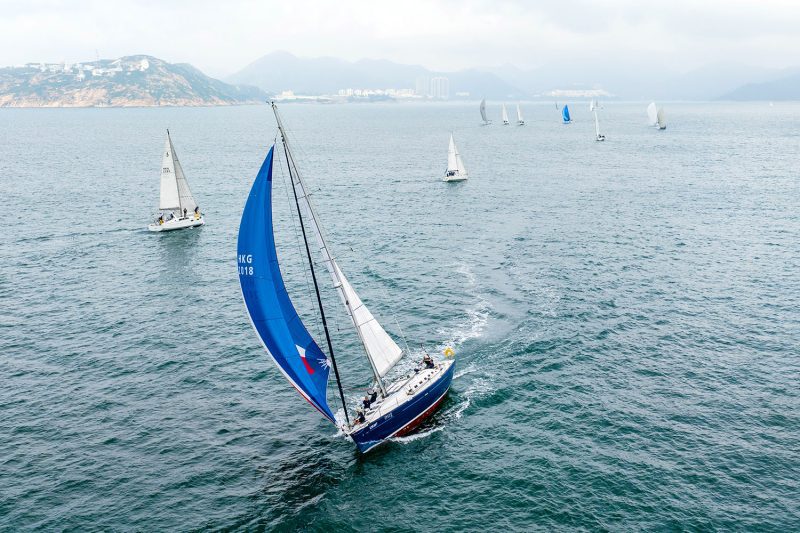 Hailed a huge success, the line-up of Beneteau yachts was organized by Simpson Marine in conjunction with the title sponsor Beneteau Asia-Pacific and with the support of Aberdeen Boat Club (ABC). "It was a pleasure to see 19 Beneteau's with their owners and crews taking part in the 2023 Beneteau Cup. We were blessed with perfect sailing conditions, a good easterly breeze and sunshine sailing. The racing was close and competitive as usual and the Beneteau Cup lived up to its reputation as one of the best fun sailing regattas in Hong Kong. With great on the water sailing and a spectacular après sail party with prizes galore. Thanks to all the teams and sponsors taking part, we all at Simpson Marine and Beneteau love this event and look forward to next year's edition", shared Richard Allen, Group General Manager, Simpson Marine.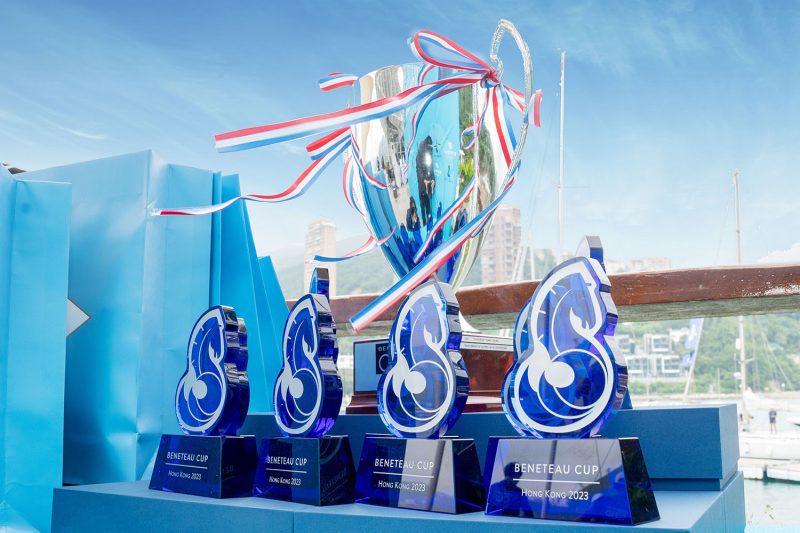 The intention is to grow the event into an international regatta with owners from China, Taiwan and South-East Asia in attendance – this year certainly helped chart the way forward. The line-up of 19 yachts reflected Beneteau's universally popular fleet of sailing yacht models. Yachts in attendance ranged from a Beneteau First 265, WHITE RABBIT all the way up to a Sense 51, TRACY.
The event was raced in two divisions A & B, with a ratio of 70% of local Hong Kong crews, which is a significant indication of the rising popularity of sailing among local crews. The team spirit and vibrancy of the crews was a further testament to the growing popularity of the regatta. The winning teams TRACY and EASY BREEZY II won in their respective divisions, with the overall championship awarded to EASY BREEZY II for a second consecutive year.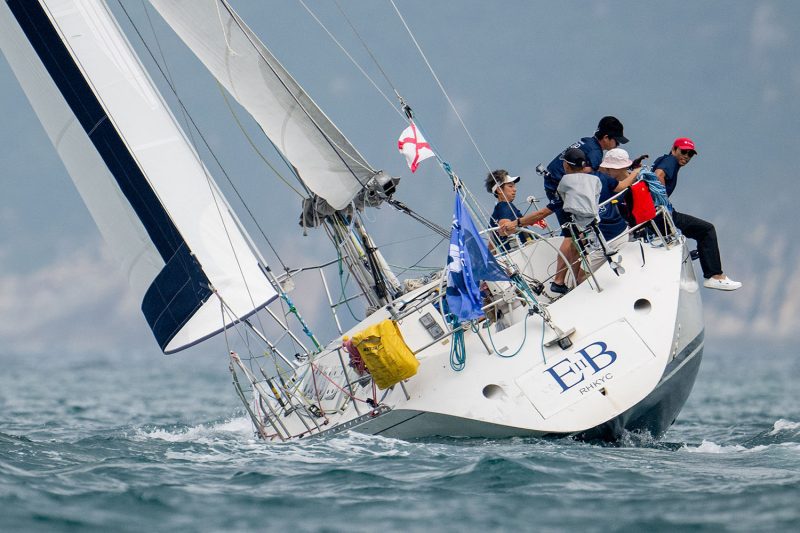 "We are thrilled to announce the successful conclusion of the Beneteau Cup, marking another remarkable event that brought together Beneteau owners and friends from the region. This 3rd edition took place in a vibrant atmosphere where sailors enjoyed racing and partying all day long. We extend our heartfelt gratitude to all participants, sponsors, the Simpson Marine team, and the Aberdeen Boat Club team for their contributions in making this event a great success. We look forward to future editions of the Beneteau Cup, where we will continue to celebrate the joy of sailing and the enduring spirit of the Beneteau community." Shared Erwan Her, Beneteau APAC Sales Director.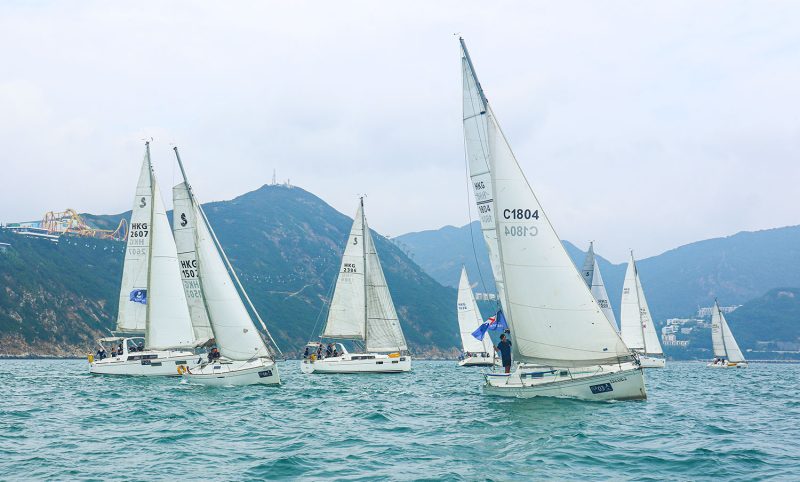 The regatta was made possible by the long-standing support of the Aberdeen Boat Club. Graeme Brechin, Rear Commodore, Sailing and Marine, shared the club's pride in being part of the regatta: "Aberdeen Boat Club was as ever delighted to assist Beneteau and Simpson Marine in delivering their annual showpiece regatta event. Success is hard work alongside a world-class product, this is where we all sail together. We very much looking forward to many more years of delivering success together".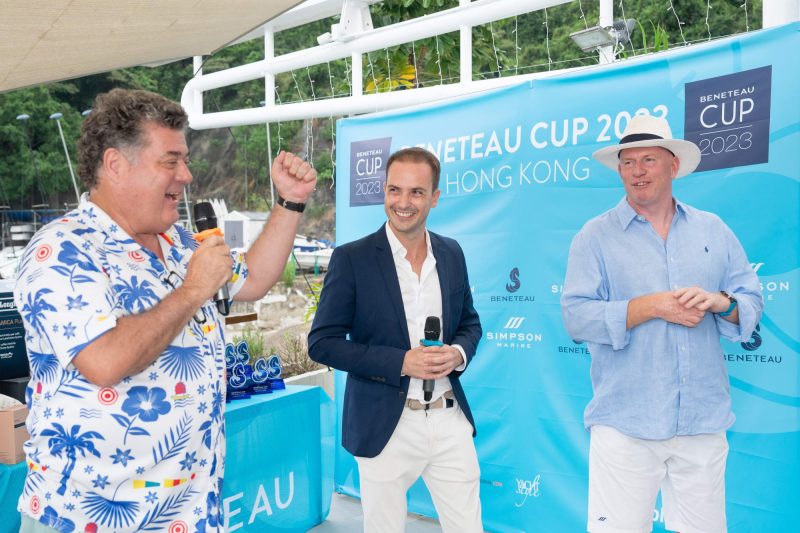 The event was supported by notable local and international partners. The Cup's 5G Communications partner, China Mobile Hong Kong enabled the crews to experience the future of maritime communication with 'SailaWave 5G' and Marine Partners; ePropulsion shared their innovations, empowering people with clean and sustainable technology. Other Marine partners included Aon, helping navigate better decisions with financial services and solutions, and Raymarine, allowing owners to set their course into the unknown with the tools to navigate with reliable marine electronics. The fourth Marine partner this year, Peters & May, celebrates 50 years as a world leading provider of international logistic services across the globe – from air, sea, road and rail.
A whole host of luxury lifestyle brands made up this year's award partners, each and every one adding a sense of style and indulgence to the winners and their guests. From Devialet's Mania chic portable speaker to Frette's finest Italian fabric designs, to Delonghi's coffee appliances and Fortnum & Masons much loved hampers to Hong Kong Golf & Tennis Academy a hidden treasure in Sai Kung – each of the 20+ award partners shone bright.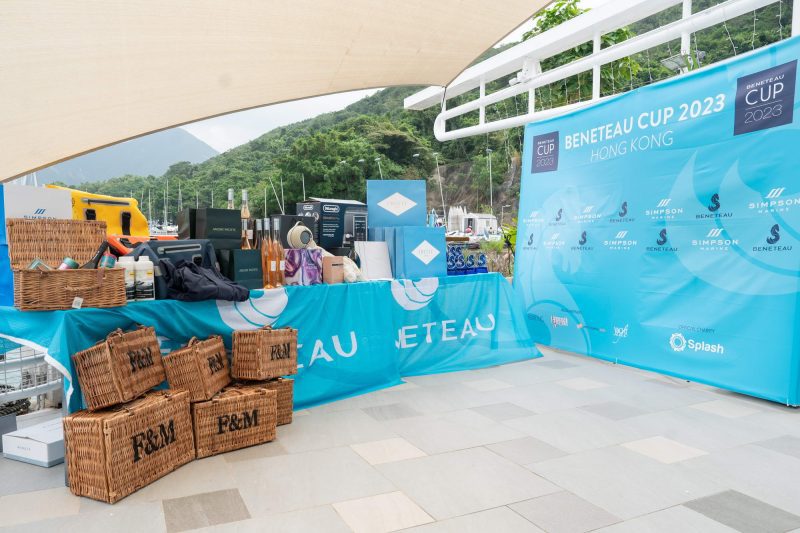 Regatta Course Summary: On 28th October all yachts gathered at the Round Island start line and set off racing at 10:30am on Eastern Course number 7, which ran through Chesterman Gate, passing Castle Rock then to a Tai Tam Club Mark, then back to Castle Rock and through Chesterman Gate before finishing off nearby Round Island (12.29NM total). After a beautiful morning sailing with Northeasterly winds up to 15 knots all the teams were back at Middle Island ABC Dock by early afternoon to enjoy a relaxed time on the docks with some of the fleet berthed on the ABC pontoon in Middle Island and others mooring close by.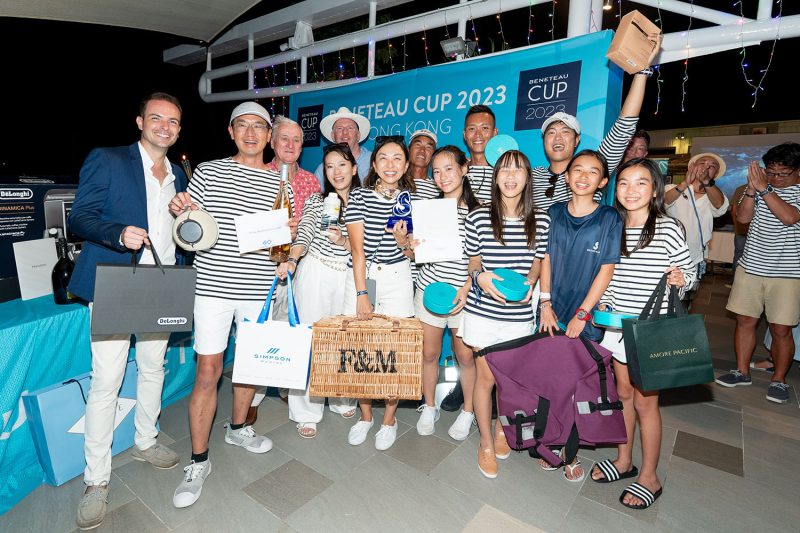 The winner of division A, Gary Cheung, yacht owner of TRACY shared his joy of winning: "Team Tracy had a fantastic time at the Beneteau Cup. We were truly impressed by the sportsmanship displayed by all the sailors and the staff at Simpson Marine, who went above and beyond to make the event successful. It was a fantastic family day for us, and our children were thrilled. We are grateful to everyone who made it possible. This year was our second time participating in the Beneteau Cup and it was lucky for us to win the first prize in my boat's division. It took me a few years, mostly because of my laziness! to become familiar with and apply the boat's performance and stability. We absolutely loved our Sense 51, and it was an incredible sailing experience for my family too."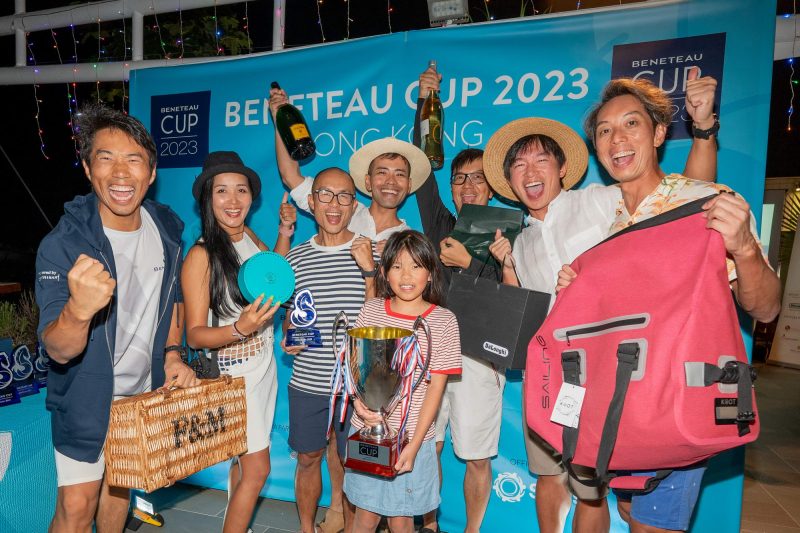 Alfred Lau, Co-Owner of EASY BREEZY II, Division B Winner and Overall Winner of the Beneteau Cup Hong Kong proudly shared: "It was a good day of sailing with steady northerly breeze. The start was a bit hectic as we turned on the radio late and thought there was a windward mark, ended up sailing too high. Fortunately, the crew were more focused than usual and the constant trimming and balancing contributed significantly to boat speed and we moved up the fleet. This 90s Beneteau is like a vintage Ferrari! On the last broad reach leg we took the gamble to hoist the brand new spinnaker, there was a bit of fiddling, but with the extra power we managed to keep up with the bigger boats. After the finish we knew it would be close, and we were very pleasantly surprised to be awarded the win by a small margin. We will be back to defend the title again next year!"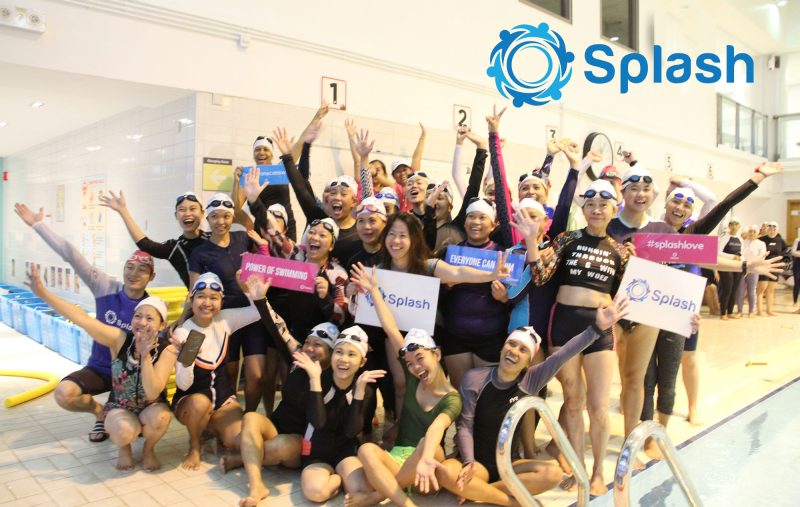 Simpson Marine were delighted to support and welcome long term charity partner Splash Foundation to the regatta and continue to play its part in helping raise funds and awareness to give more people from under-resourced communities the opportunity to swim. By connecting those who can swim with those who want to learn, Splash has taught over 6000 adults and children how to swim and be water safe and helped foster a deeper appreciation for the environment and the protection of Hong Kong's iconic coastline and water resources. Libby Alexander, CEO & Co-Founder of Splash Foundation & fellow Co-Founder and marathon swimmer Simon Holliday shared in the regatta celebrations adding even more meaningful purpose and ambition to the regattas community.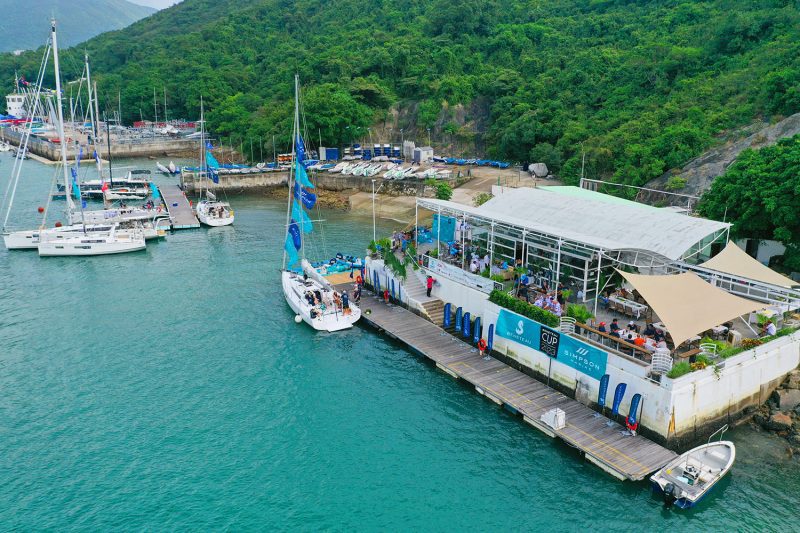 The celebrations lasted until after sunset, which was a spectacular reward for the busy weekend at sea. The crews left for their respective homeports in the evening and kept sharing their enthusiasm for the race and the time spent together long afterwards.