The awards season is upon us, and we are proud to announce that Beneteau's First 36 has won the "Performance Yacht of the Year" award and Lagoon Catamaran's Lagoon 51 has taken home the "Multihull of the Year" award at the British Yachting Awards 2022.
The annual British Yachting Awards, organised by Sailing Today with Yachts and Yachting magazine, is an opportunity for the yachting community to vote and give their verdict on some of the incredible yachts within the sailing world. It was also a chance to celebrate the finest new yachts, kit innovations, destinations, and much more. 2022 has been a great year for sailing and for the global marine industry.
Through innovation, commitment and enthusiasm, the marine industry continues to evolve and thrive.

Launched in 2022, the new Beneteau First 36 builds upon the Beneteau First heritage to achieve the perfect balance between comfort and performance, elegance, and utility, as well as high-tech construction and reasonable cost. This nifty performance cruiser is designed by sailors, for sailors, and has no features without purpose. Therefore it comes as no surprise that it was the stand out choice amongst the judges.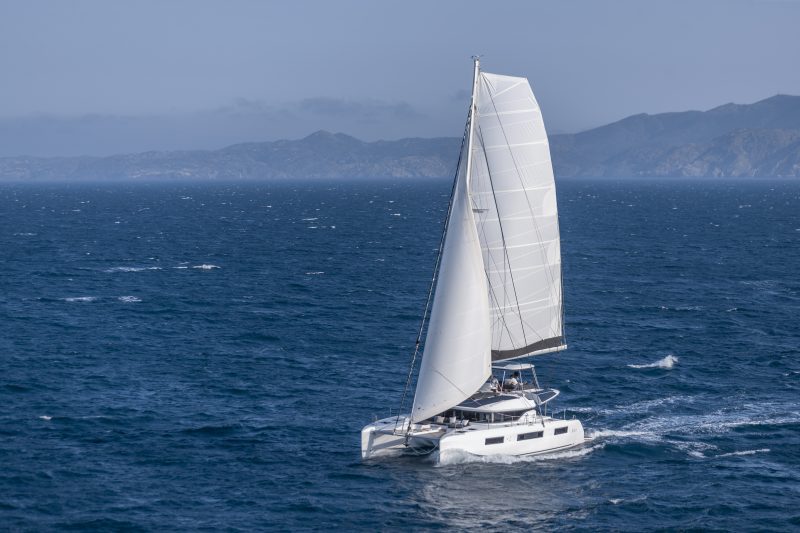 The Lagoon 51, newly launched this year, has been turning heads and receiving fantastic reviews at this year's boat shows. With several units already sold into Asia, the Lagoon 51 is an impressive sailing catamaran that ticks all the boxes. She is easy to handle, has high performance under sail, and extraordinary comfort levels on board. Her flybridge was optimised to cover 80% of her roof, and is equipped with modular seating so you can accommodate as many guests as you like. This allows you to welcome guests to the helm, or have them relax alongside the captain.
Simpson Marine is delighted to be the exclusive dealer of Beneteau motor and Beneteau sailing yacht and Lagoon catamarans in Asia.
To enquire about Beneteau motor and sailing yachts or Lagoon catamarans for sale, please contact us at beneteau@simpsonmarine.com or lagoon@simpsonmarine.com.