With a strong focus on innovation and technological development, Beneteau sets the bar high for all types of cruisers, and we have seen an upward trend of demand for Beneteau yachts in recent years.
Sleek and stylish, without the restriction of sails and rigging, Beneteau's motor yacht range is undoubtedly a top choice for spacious and comfortable living afloat. Beneteau's motor yachts are easy to handle and an enduringly popular option for those looking to enjoy the nautical world in comfort and style. If the allure of speed, power, and sheer luxury speaks to you, look no further than a Beneteau.
Explore our selection of Beneteau's world-class motor yachts and join the Beneteau family – precious memories at sea await you: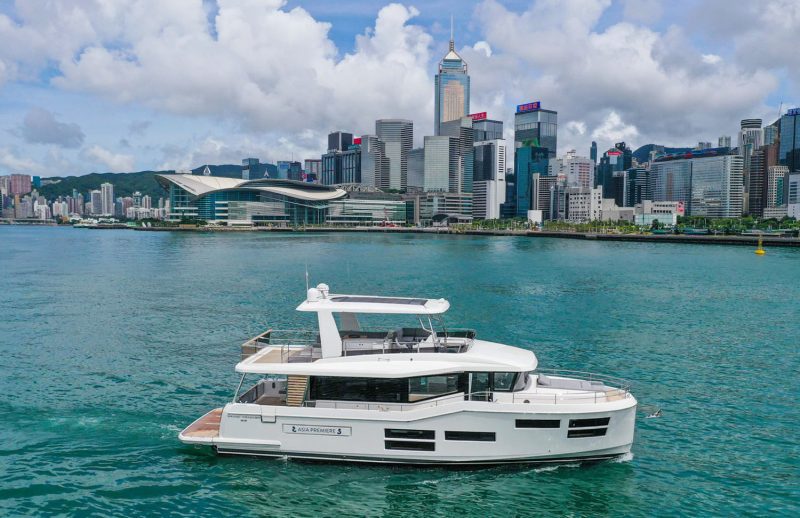 Grand Trawler 62 – Available Now
Ambiance, comfort, and safety: the Beneteau Grand Trawler 62 has it all. The new flagship model of Beneteau's trawler range, she is a voluminous fast-displacement cruiser, and Beneteau's first true passage maker.
Crafted so you can enjoy the sea for weeks on end in casual luxury, the Beneteau Grand Trawler 62 represents the latest evolution in yachts. Pairing autonomy with performance, she offers a cruising range of 1050 nautical miles for whenever you are ready to escape from reality and get away.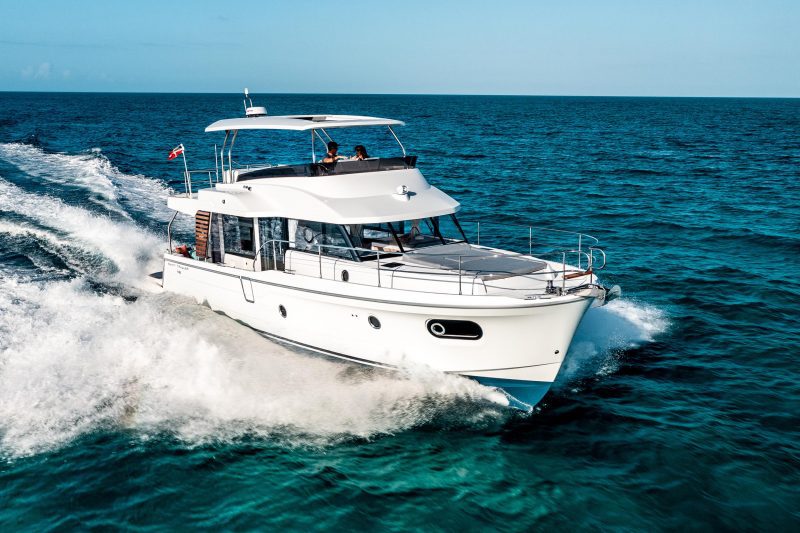 Swift Trawler 48 – Available in April 2023
Born out of the Beneteau Trawler DNA, the new Swift Trawler 48 is designed for practical and easy living while exploring new horizons. Striking the right mix of seaworthiness and unmatched comfort, this striking design has the size, space and capability for seasoned and aspiring cruisers.
With an overall length of 14.7 metres and a beam of 4.5 metres, the Swift Trawler 48 is a great addition to the successful Trawler range. When you are on board this remarkable vessel, the only limit to your adventures is your imagination.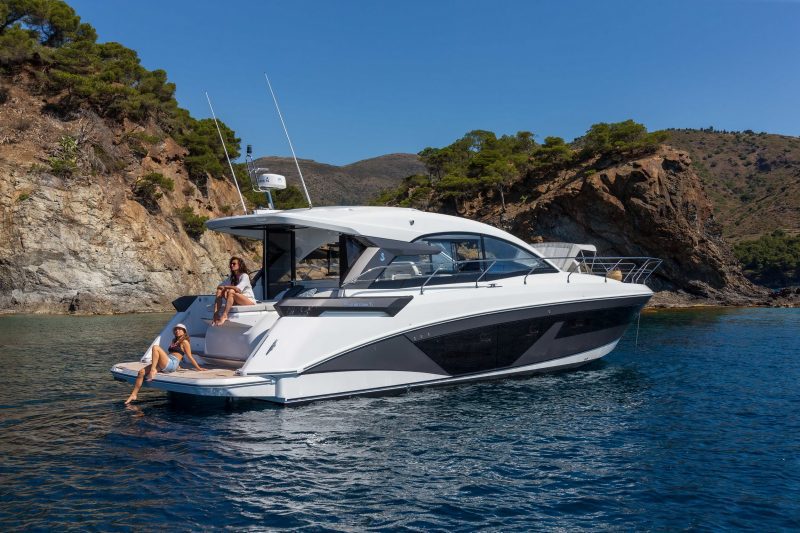 Gran Turismo 45 – Available in April 2023
Boasting large windows, a vast sundeck and u-shaped cockpit seating, the Gran Turismo 45 delivers a sophisticated indoor and outdoor experience that takes onboard livability to another level.
Designed for family fun in the sun, Beneteau's Gran Turismo 45 sets new standards in functionality and onboard hospitality. She has every amenity that you would expect from a Beneteau express cruiser and is ready to whisk you away to your next cruising destination.
Gran Turismo 41 – Available in February 2023
Imagine taking to the water in style on the Gran Turismo 41, which offers a variety of social spaces without compromising on speed and power. Aboard the Gran Turismo 41, it's easy to make the most of life on the water. She is a high-performing express cruiser that is open to the elements by day, allowing you to feel the thrill of her speed with the wind in your hair.
Easy to handle and beautiful to behold, the Gran Turismo 41 combines sport, relaxation and a suite of features to embody the philosophy that each day on the water is what you make of it.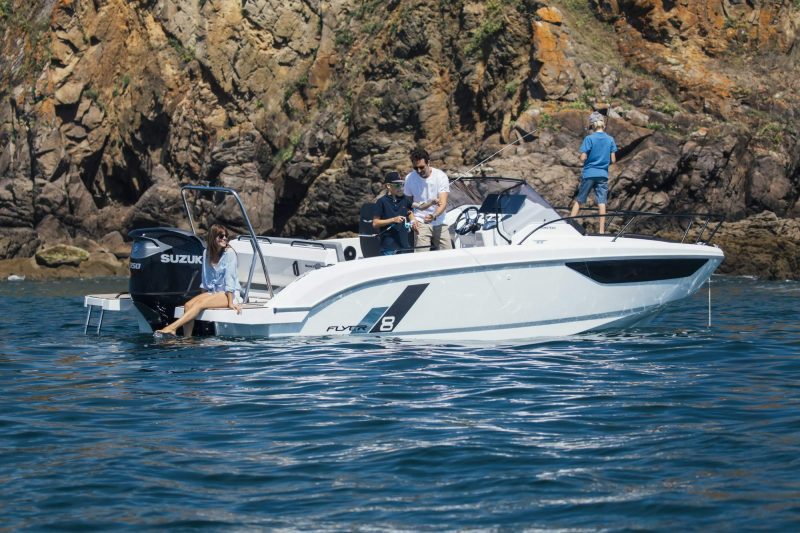 Flyer 8 SUNdeck V2 – Available in May 2023
The Flyer 8 SUNdeck V2 marks a new generation of Beneteau Flyers. Their versatile designs create the ideal atmosphere for day trips, fishing, entertaining or overnight trips.
Boasting a highly optimised design and large cabin for her size, the Flyer 8 SUNdeck V2 is the benchmark vessel for an active day on the water. From tubing to cruising, she's the ideal choice for simply getting away. She can carry up to 10 passengers, so pack a picnic, some snacks and plenty of sunscreen, and get ready for a day to remember.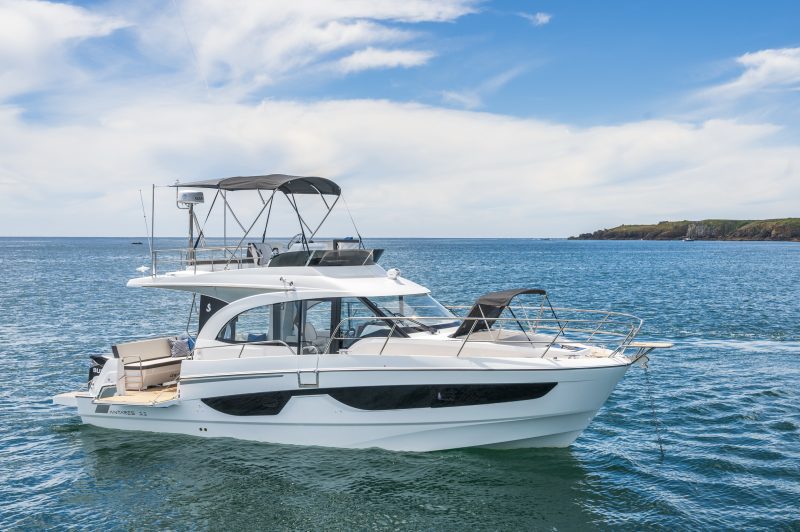 Antares 11 FLY – Available in April 2023
Spirited and modern, the Antares 11 FLY is the result of a collaboration between Beneteau and Sarrazin Design. Bright and comfortable, the extensive glazing in the wheelhouse provides a stellar all-around view while a double master cabin and en suite shower room offer plenty of space to relax.
The Antares 11 Fly focuses on comfort and space but doesn't skimp on safety and innovation. Safe, ideal for cruising, and seaworthy, this Beneteau powerboat is the flagship of the Antares fleet.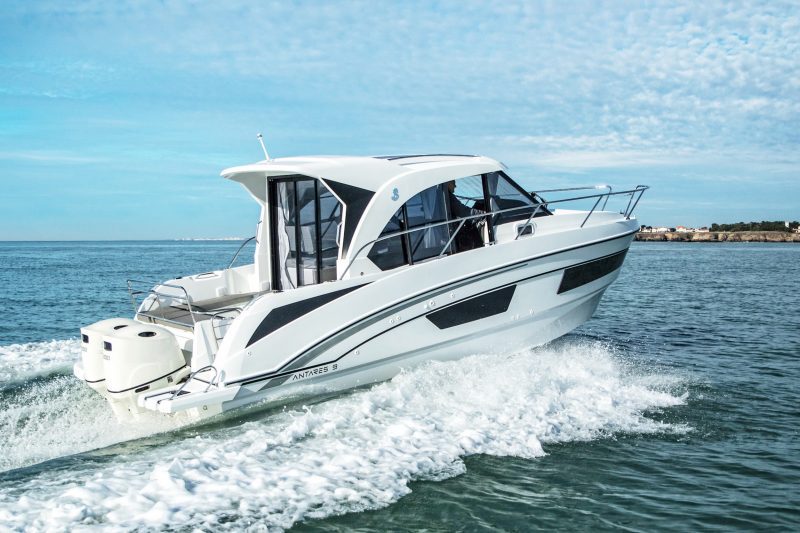 Antares 9 OB – Available in August 2023
There's no better boat for a weekend on the water than the Antares 9. With u-shaped seats that easily convert to sunbathing areas and a spacious cockpit, she's the ideal place to kick back and see where the waves take you. Comfortable inside and out, there's plenty of room on the Beneteau Antares 9 for the whole family to relax and cruise in style.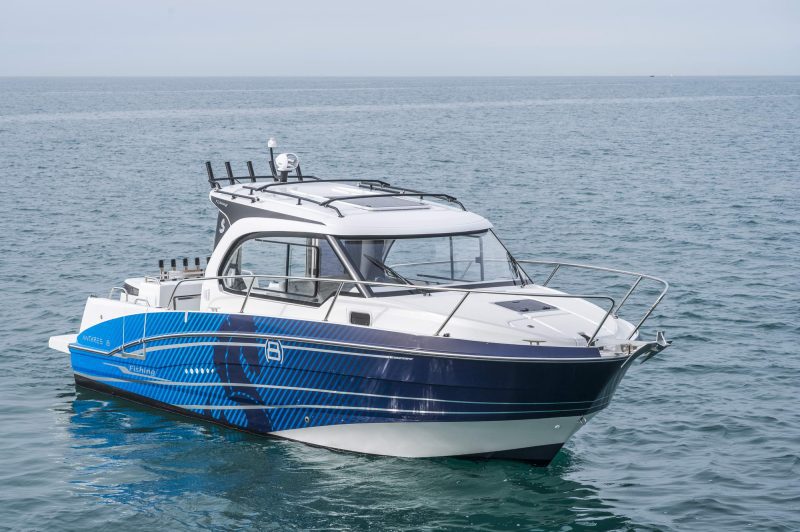 Antares 8 OB – Available in September 2023
Specifically crafted with fishing in mind, the Antares 8 can handle even the most demanding trips. Outfitted with an open cockpit, fishing station, recirculating live well tank and more, she's the ideal powerboat for any fishing excursion.
Sleek, stunning, sporty. Whether you're fishing or relaxing️, the Beneteau Antares 8 provides the ultimate recreational yachting experience. Discover everything you're looking for in a powerboat packaged in an elegant design.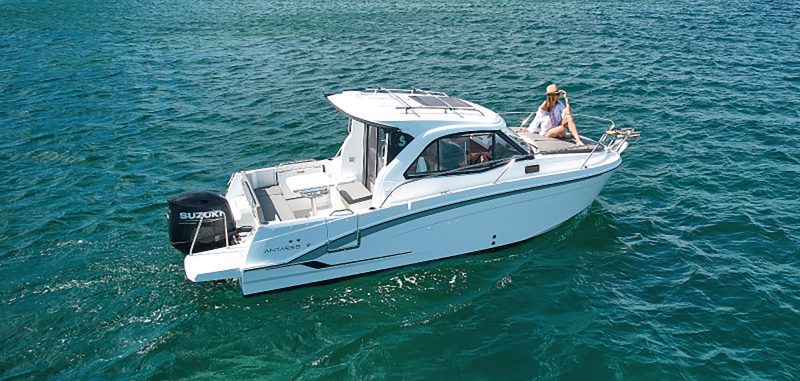 Antares 7 V2 – Available in May 2023
Firmly focused on family leisure, the Antares 7 V2 boasts new features to improve comfort and enjoy longer trips. It is the ideal weekender for people who love being on the water. She has been upgraded with new fittings and equipment that make her very versatile, and offers passengers safe, easy-going, and enjoyable living and cruising aboard.
Safety, simplicity, livability. With the trailer-able Antares 7 V2, you can bring these seaworthy qualities to any coastline you want to explore.
To explore any of these exciting Beneteau motor yachts, or to arrange a viewing appointment, please contact our dedicated team at beneteau@simpsonmarine.com.