2023 started on a busy note for our China team who attended our first Asia boat show in Sanya on 24-27 January, right during the Chinese New Year week. The Clearwater Bay Boat Show is held in Clearwater Bay Sanya Marina, with Simpson Marine presenting a line-up of four yachts including the Antares 8, Antares 9, Lagoon 46 and Oceanis 51.1. The team were happy to welcome back Chinese customers able to travel freely to Hainan now as China has announced its full opening up and eased restrictions on all local and international travel.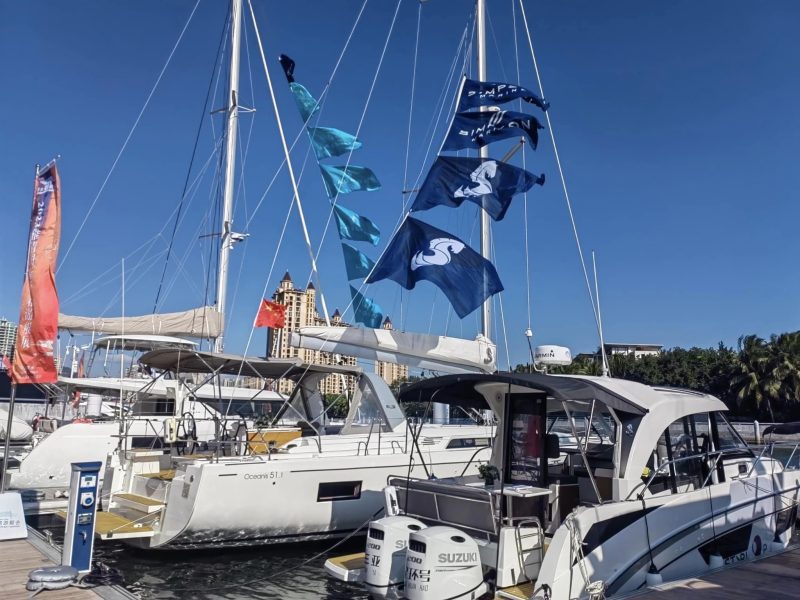 Sanya, Hainan's tourist destination and one of the most loved winter destinations for Chinese clients, is the perfect location to hold a boat show and welcome yachting enthusiasts thanks to its year round sailing weather, favourable yacht registration policies, and a recently announced Free Trade Port policy than enables the import of foreign yachts into Hainan free of tax.
For more information on the Simpson Marine fleet at the Clearwater Bay Boat Show, or if you are looking to buy and enjoy your boat in Sanya and Hainan, please contact our team at sanya@simpsonmarine.com.