Sanlorenzo Asia division represented by Simpson Marine is happy to announce the sale of the SX range flagship, Sanlorenzo SX112 into Hong Kong with delivery scheduled for Summer 2021.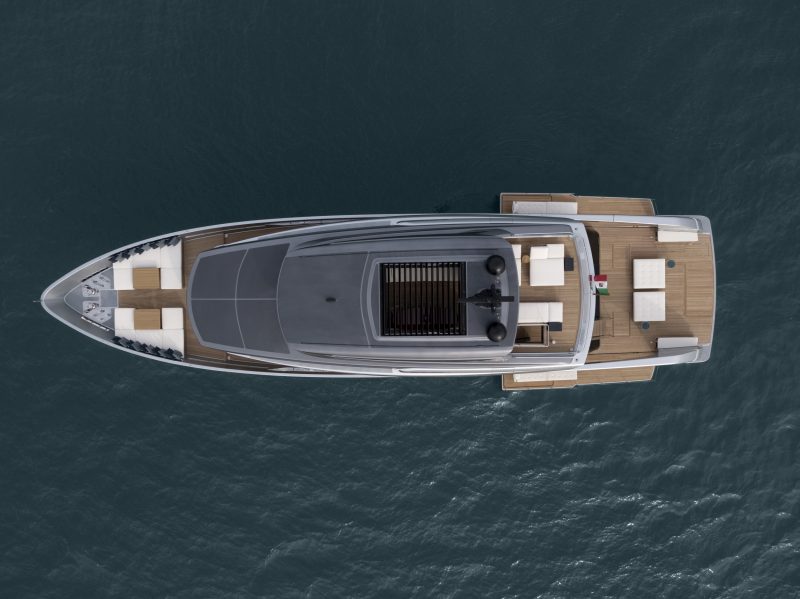 Unveiled at the Genoa Boat Show 2020, the awe-inspiring SX112 represents the consolidation of a path that began with the SX88, followed by the SX76 – a challenge that continues and is now enhanced, proposing a new way of living on the sea: the barriers on board are eliminated, and the yacht opens to the outside, in a close relationship with the sea.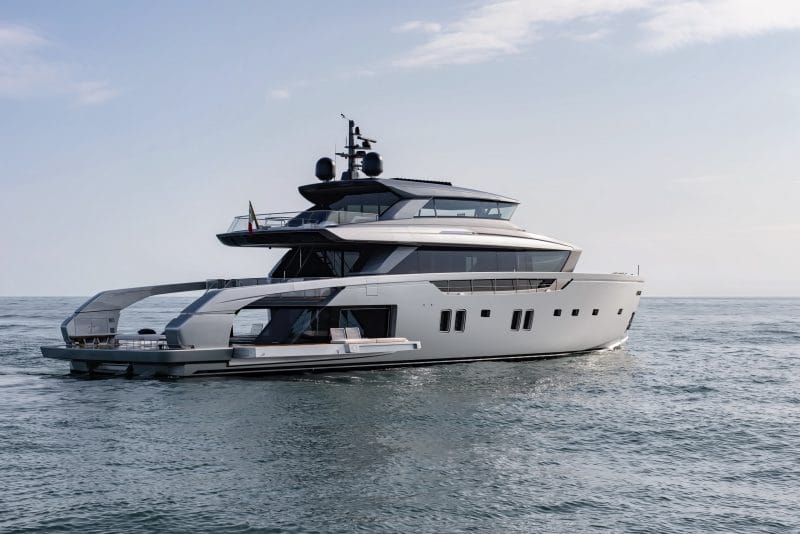 The 34m SX112 is a synthesis between the classic flybridge motoryacht and the Explorer superyacht. 
Bernardo Zuccon of Studio Zuccon International Project, long-term partner of Sanlorenzo and Exterior Designer of the iconic SX range has been entrusted with the mission to create the "family feeling" of the range on this new flagship with a one-of-a-kind oversized stern area including a spacious internal beach area that directly connects to the outside featuring retractable side terraces that maximise the seamless connection with the sea.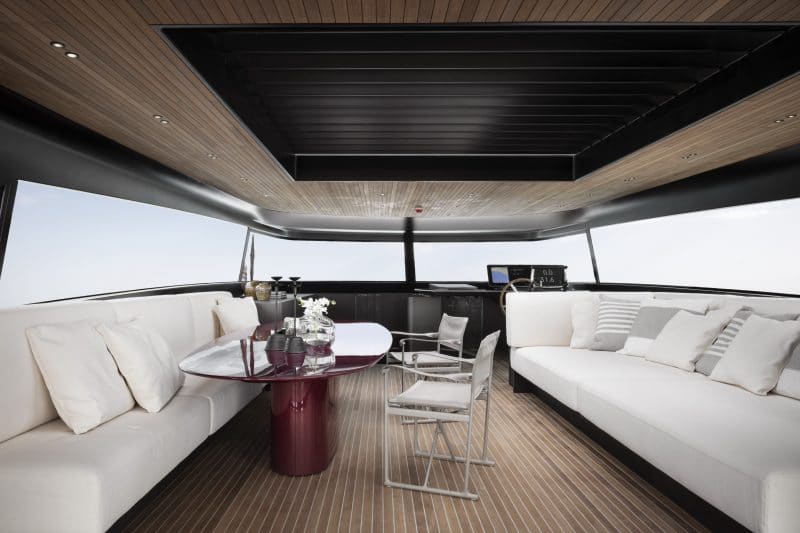 Interiors are to be inspired by the owner following a precise design brief – an open plan concept with ultra-luxury beach club and dedicated spaces for all the family to enjoy. The focus on the beach club further reinforces the yacht's extensive outdoor areas and its seamless interconnectivity with the free-flowing open plan arrangement of a main deck stretching almost the entire length of the yacht.
This unusual deck configuration has been possible by using a compact aft-mounted innovative Volvo Penta IPS system with four IPS1350 pods, a development made in close collaboration  with Volvo Penta granting the yacht with maximum speeds of 20+ knots.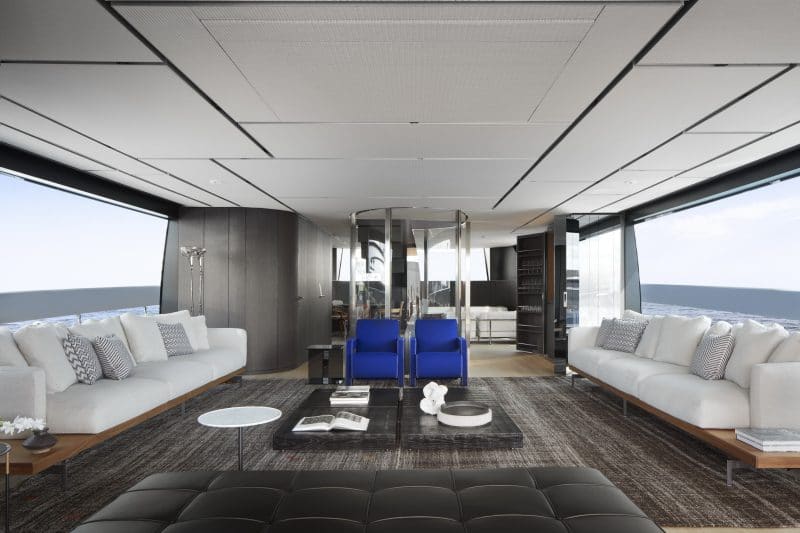 The yacht's layout comprises four staterooms, a main deck dining room in the bow and large saloon opening to what is an impressive aft deck.
The yacht's hull and superstructure will be finished in the iconic SX range silver metallic colour, enhancing further her streamlined profile.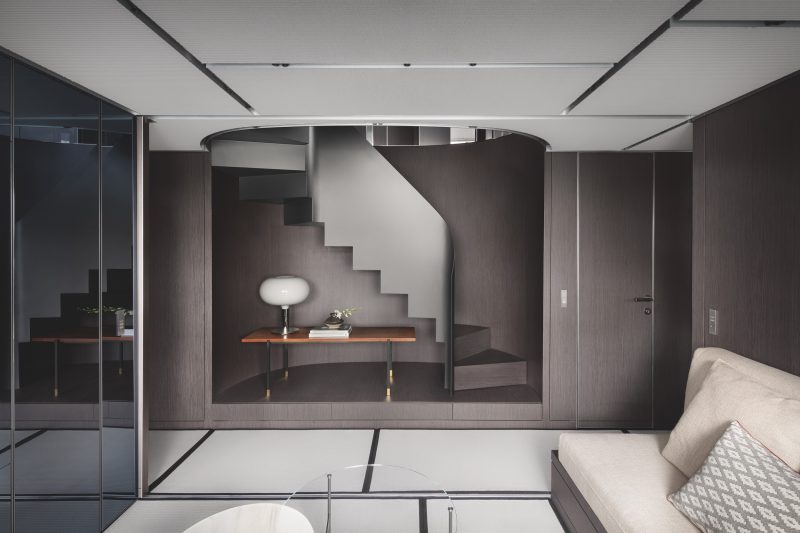 "The SX range is an outstanding achievement that has become iconic in yacht design since the launch of the first model, the SX88. Asia's most discerning yacht buyers have been impressed by the extraordinary style of the new flagship SX112 – she is a yacht that takes the crossover concept to the extreme with its new way of thinking. We are all looking forward to seeing the yacht arriving this Summer in Hong Kong where she will be a striking addition to the city's superyacht fleet", says Nick Stratton, Sanlorenzo Asia Sales Manager.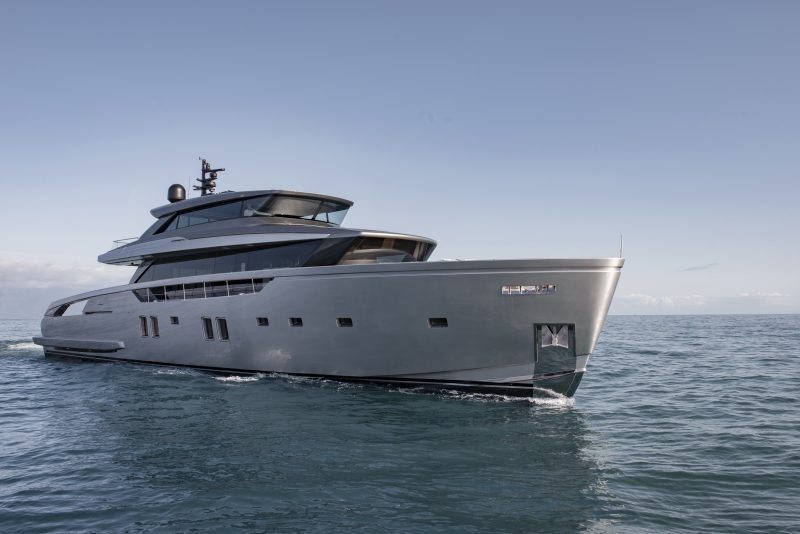 The arrival of the SX112 in Hong Kong will complete the fast growing fleet of Sanlorenzo yachts in Asia with 2021 looking to be a very busy year for the brand in Asia.