Enjoy the ultimate lifestyle experience on board your yacht with the best toys and tenders offered by Simpson Marine. Our comprehensive range of water toys and tenders will ensure that you can maximise your yachting adventures and guarantee unforgettable on-water fun. Read on to be inspired by our overview of some of our most popular options, or alternatively talk to our team today for some expert recommendations.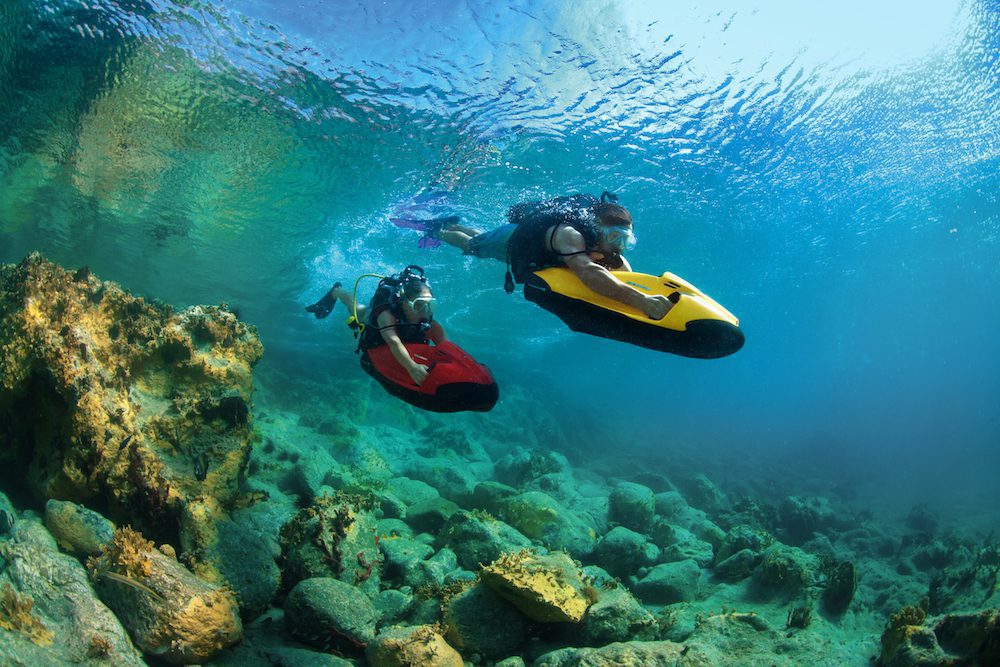 Delivering the ultimate driving pleasure with no boundaries and no limits, you can experience the vast open spaces and true on-water freedom with a Seabob. We offer three Seabob models – the Seabob F5, Seabob F5 SR, and Seabob F5 S – all with their own unique features. Whether purely for leisure or for intensive gliding and sport driving, your perfect Seabob can be selected based on individual preferences.  An environmentally friendly water toy, the Seabob gives one the pleasure to move freely both above and under the water.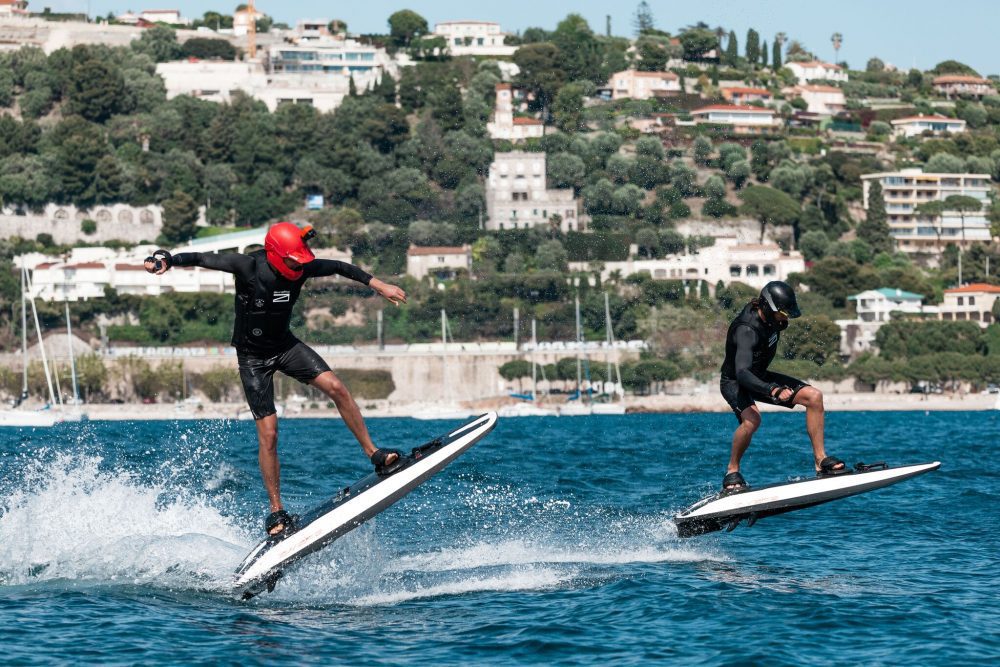 Developed and assembled in Southern Sweden by a dedicated team of senior mechanical and electro engineers, Rävik premium electric surfboards deliver unmatched power and performance credentials. Rävik is a preferred water toy for the young and young at heart, ideally suited to those that wish to experience exhilaration and adrenaline on the water. High-performance fans should watch out for the new RÄVIK S model – coming soon this May. The RÄVIK S is set to deliver an intense dynamic experience for hitting the waves for a jumping session.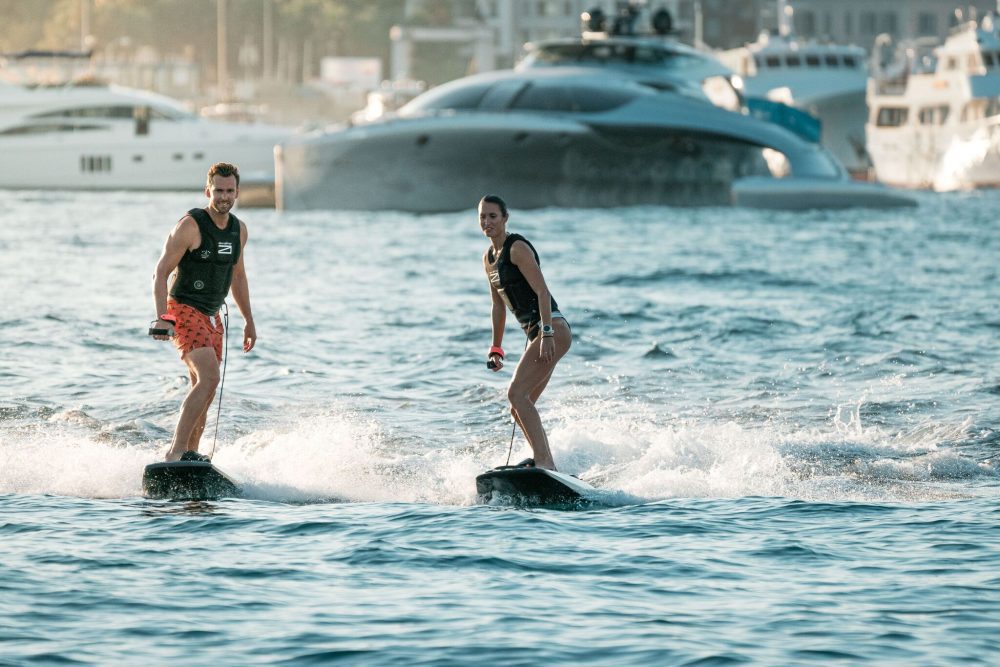 Electric Surfboard
Invented to give users the ability to enjoy the sensation of surfing without wind and waves, the electric surfboard allows even beginners to enjoy surfing at a skilful level in no time. This toy delivers one of the more exhilarating and popular experiences available at sea. Light, durable and fully made from carbon fibre, a compact built-in electric motor is able to deliver speeds of up to 50kmph. Electric surfboards are easily accelerated through the water via a remote control that is attached to the front tether, giving the driving style and surfing speed variance based on each user's preference.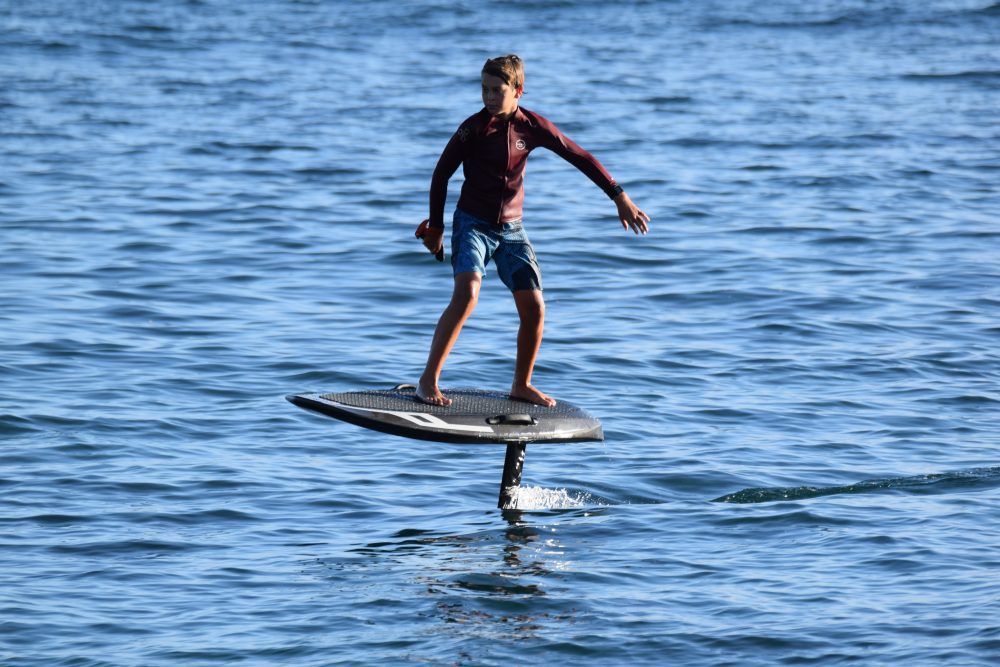 Foil Board
Combining a surfboard with a hydrofoil that extends below the board into the water, a Foil Board is designed to allow the board to leave the surface of the water at various speeds. The hydrofoil works on the same principle as aeronautics, with areas of high and low pressure. The wings on the foil deflect water pressure downward and factoring in Newton's Law about equal and opposite reactions, the upward motion pushes the board and its rider into the air. The process can occur at speeds of three miles per hour – creating a new water sports experience. A real thrill for riders who are especially avid surfing, kite-surfing or windsurfing fans.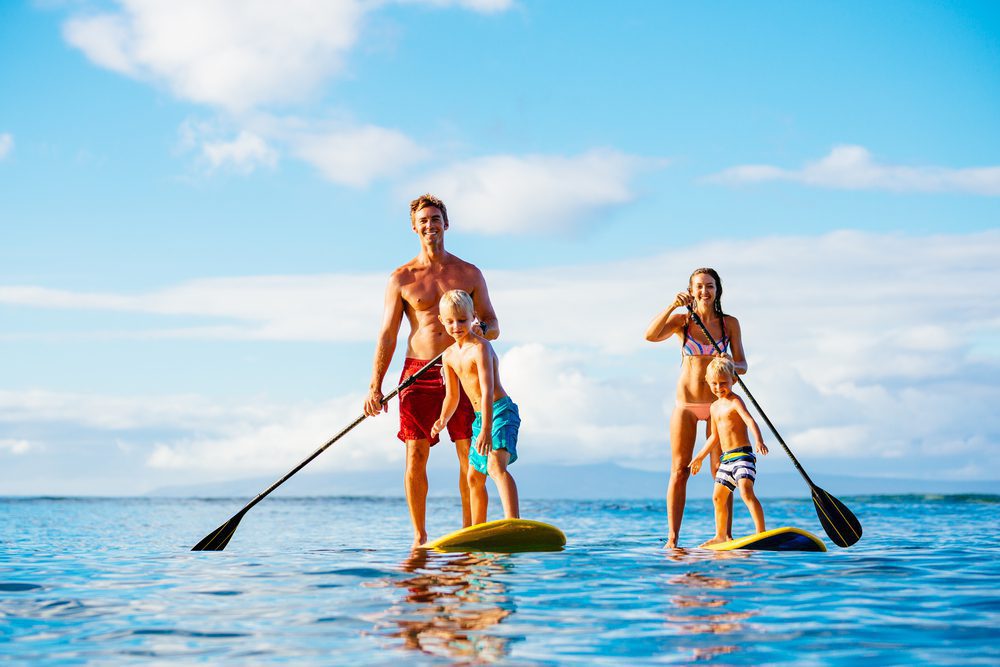 Stand-Up Paddle
For a more relaxing and leisure water activity, Stand-Up Paddle boarding is a popular choice. A major core workout, Stand-Up Paddle boarding allows the user to maintain balance on a board with water underfoot, using mostly the core muscles for stability and balance. Studies have also shown many health benefit that paddlers can gain from enjoying a Stand-Up Paddle session. Some advantages include the boosting of muscles at the spinae and rectus adominis, calorie burning, the reduction of stress, an entire body workout, the boosting of vitamin D levels, and a great cardio workout. This is an inexpensive and easy to store water toy with many advantages. It is easy to see why it is such a popular choice on board yachts.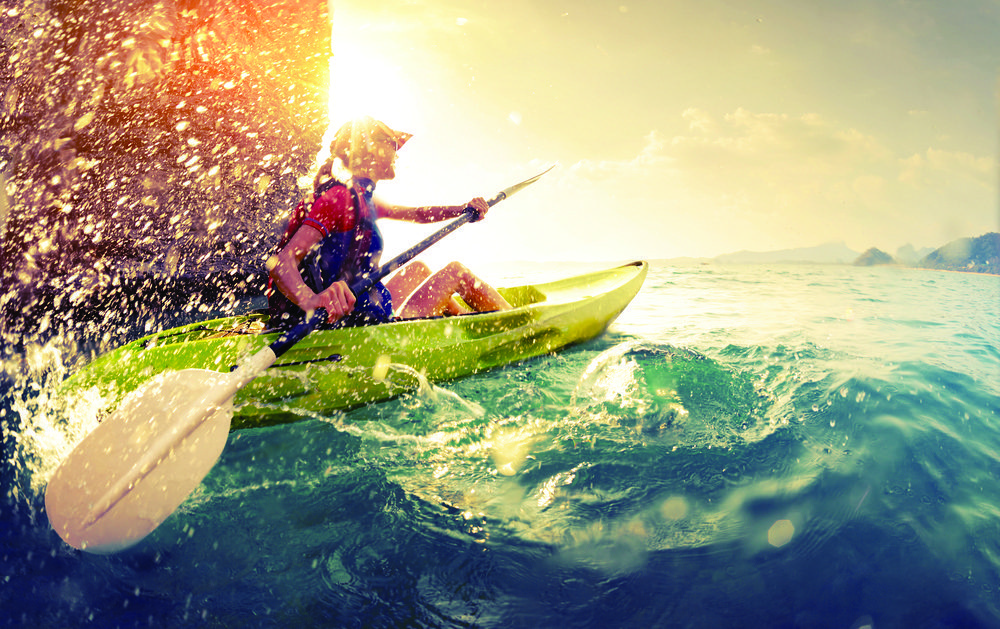 Kayak
Family-oriented yacht owners may consider investing in a kayak for enjoying different anchorages, especially during an island-hopping trip. Anchor your yacht in the middle of the ocean and kayak around the sea or to a nearby island as a family-bonding activity. Kayaks come in various dimensions and sizes, with different options that are suitable for your yacht and group.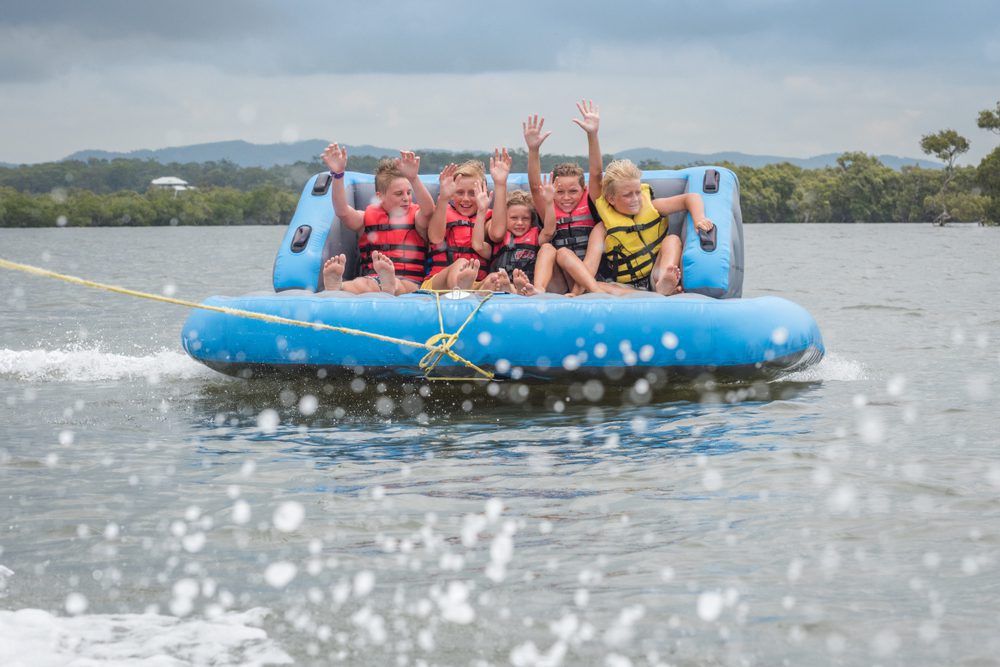 Towables
Having towable tubes and inflatables on board is always a great idea for groups to enjoy on a yacht trip. Consider our wide selection of towables and tailor your selection to your yacht. Easy to store and inflate and use, they add huge amounts of joy to cruising trips for guests of all ages. Make sure you select good quality towables to ensure the best safety credentials and ensure your choice is suited to your group size and capabilities.
Contact us at supportservice@simpsonmarine.com to enquire about all the best water toys that are bound to make your yacht trips extra fun and interesting.