A first in Asia, the Sanlorenzo Owners Rendezvous held in Hong Kong in November 2022 was a major success welcoming many local Sanlorenzo and Bluegame yachts for a beautiful afternoon of unique experiences.
Held at a secluded anchorage off Lamma Island aboard a floating venue, this elite event delivered an "Italian Garden at Sea" experience, with a superb flower décor evoking Capri and the Amalfi Coast. Guests enjoyed a deluxe seafood lunch and a Bollinger champagne bar with live music and a relaxed and welcoming ambiance.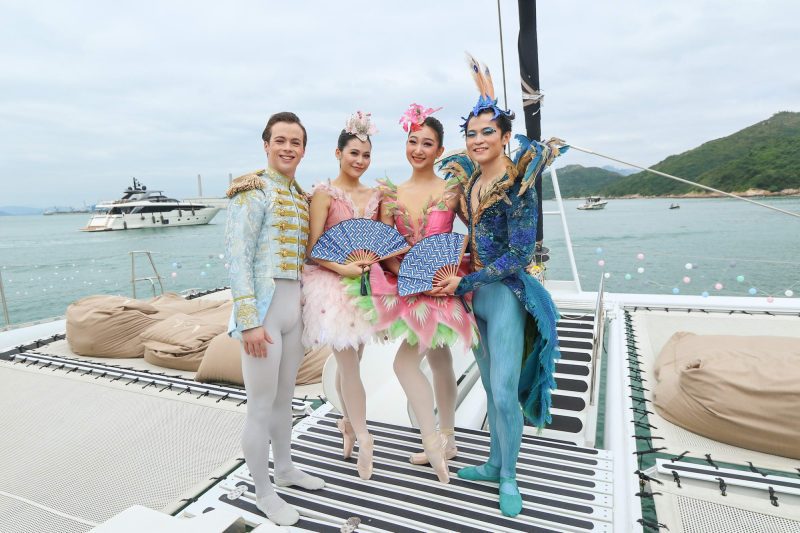 A special event highlight was the visit of the Hong Kong Ballet Chief Ballet Master Louis Torres together with four lead dancers from "The Nutcracker", the annual highlight performance in Hong Kong Ballet repertoire, which will soon premiere for Christmas. The dancers included the Sugar Plum Fairy, Waltz of Bauhinia, the Peacock and The Nutcracker Prince, and all of them were very much enjoyed by the children on board who showcased their own ballet skills and spent some happy moments together.
With spectacular lush scenery and a beautiful sunset finale, the Rendezvous marked the start of a new tradition for the Sanlorenzo owners in Hong Kong, and will also take place in Thailand/ Singapore for the local owners as well. It was a very memorable event.
Please contact us at sanlorenzo@simpsonmarine.com if you wish to explore the world of bespoke Italian craftsmanship and receive update on Asia deliveries.