Simpson Marine and Beneteau Asia are delighted to announce the launch of the first edition of the Beneteau Cup Hong Kong, a new flagship sailing event for Beneteau in Asia on the 15th and 16th May 2021.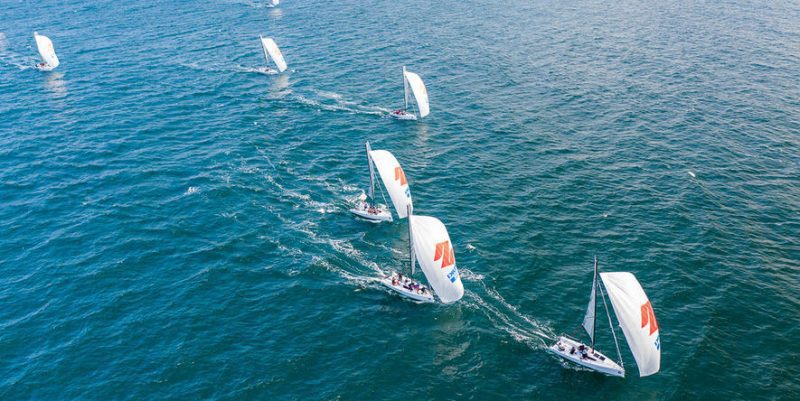 With 137 years of experience, the prestigious French Beneteau Group is the number one yacht builder in the world, offering a comprehensive range of yachts for boaters  and yachtsmen of all levels and experience. The Group's historic trademark, Beneteau has been a pioneer for recreational boating since 1884. With its world-leading ranges and iconic products, nearly 45 models offer diverse, high-performance capabilities. With one single idea in mind: innovating in terms of both boats and processes to enable as many people as possible to realise their dreams, making the avant-garde accessible. Beneteau has been represented in most of Asia by Simpson Marine for the past 35 years, making it the most long standing partner for the company.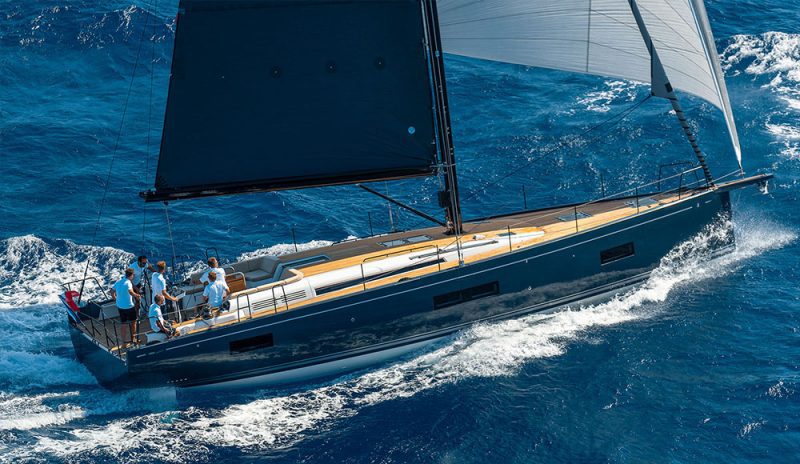 Hosted by the Aberdeen Boat Club (ABC) – the Beneteau Cup Hong Kong 2021 is a two-day regatta with a busy sailing and social programme. This includes two races (Island Race on Day 1 and Pursuit Race on Day 2) in the HKPN and Family Classes, and an evening Awards Dinner Ceremony with live music and vibrant activations at the ABC Middle Island Clubhouse. The venue will be styled as a lush, tropical island and themed as the "French Antilles". The Best Dressed Crew Award will be presented to the most imaginative team.
The entire event will be rounded off with a friendly beach BBQ on one of Hong Kong's many islands after the Pursuit Race on Day 2, with prizegiving and the announcement of the Overall Beneteau Cup Winner.
All Beneteau owners are invited to join Simpson Marine for this fun weekend. The regatta is set to start a new sailing tradition in Hong Kong as the Beneteau Cup will become an annualy held event.
"We are happy to be launching this new fun regatta for all Beneteau owners in Hong Kong," says Richard Allen, Simpson Marine Group General Manager. "There are Beneteau Cups taking place all over the world but we have never had a dedicated Beneteau Owners event in Hong Kong and that had to change! With the support of Beneteau and the Aberdeen Boat Club we would like to invite all Beneteau owners with their crew, friends and family to the Beneteau Cup Hong Kong 2021. With two days of fun racing, big social events, a treasure hunt, a white sails pursuit race and a beach BBQ there is plenty for everyone to enjoy. The event is aimed at having a fun time and growing the owners community around Hong Kong, so everyone is welcome, regardless of their racing experience."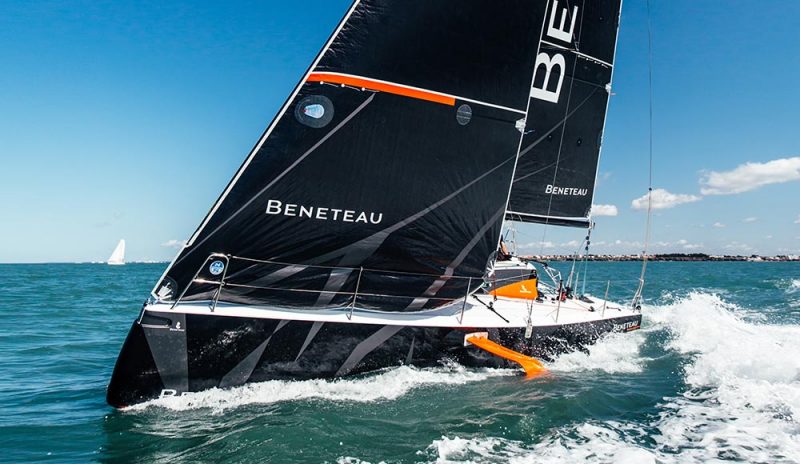 "On 15 May Beneteau, together with Simpson Marine, will fire the starting gun of the first Hong Kong edition of the renowned Beneteau Cup," says Vianney Guezenec, Beneteau APAC Director. "For the first time in Hong Kong we will have the pleasure of celebrating the Beneteau family with a unique two-day experience of sailing and fun. I'm pleased to see that Simpson Marine and the Aberdeen Boat Club are organizing a truly exciting edition, mixing (fun!) races, sailing, parties, games, music and so much more! At Beneteau we are very proud to see such amazing event being held by Simpson Marine, our historical partner in the region, and are looking forward to being able to connect or reconnect with all the owners in Hong Kong."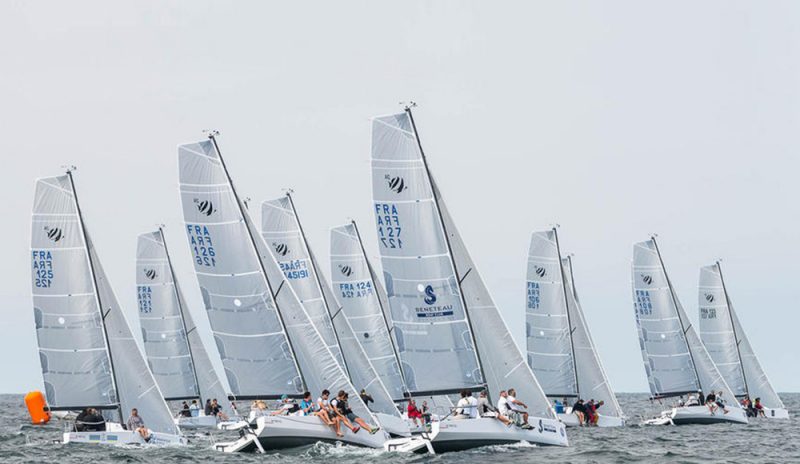 Making it even more a meaningful event, Beneteau Cup Hong Kong event will support SPLASH FOUNDATION, Hong Kong's only charitable organization teaching under-resourced communities how to swim. They currently work with domestic workers, kids from low-income families and kids with special needs.  The Beneteau Cup will be donating to Splash's 2021 programmes and SPLASH Volunteers will join the Regatta on Day 1 to help with the fun water activities prepared for the teams in the free time between the end of the Race 1 and the evening Awards Dinner.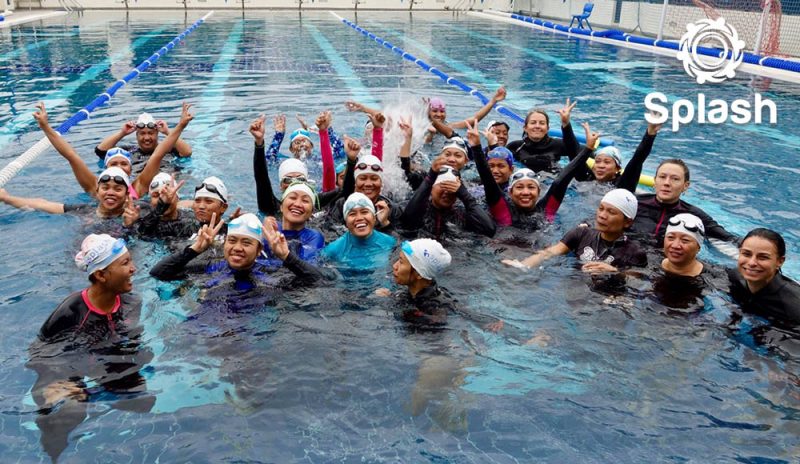 The event is supported by a number of Partners including CF Wealth Management, a reputable international Wealth Management Company, a Partner Practice of St. James's Place. CF Wealth specialises in providing sustainable investment strategy to maximise the financial outcome for their clients whilst maintaining accountability for the social and environmental impact and Voyager Risk Solutions, a leading Yacht Insurance company providing all aspects of speciality insurance services to corporate and individual customers in Asia Pacific and South East Asian Region with over 25 years of in-depth experience on the market.
Other Regatta Partners include Ateliers Pinton, prestigious French Creator of exceptional carpets, rugs and tapestries, Beaba, innovative and trendy French-designed Baby Care products, OBMG, Marine Electronics and engineering services Peters & May, Global marine transportation specialist and Rocna, Experts in boat anchors and reliable anchoring solutions.
We would like to thank all our prestigious brand partners for donating awards and prizes for the Beneteau Cup 2021 including Beaba, Decathlon, Fortnum & Mason, Frette, Goutal, HKGTA, L'Imperatrice, Mazu, Moonzen Brewery, PYE, Toio, Kapok, CleanMax, UK Sails, North Sails, OBMG, Sotheby's Wine, and many more.
To discover more about the Beneteau Cup Hong Kong please visit the event's dedicated website – www.beneteaucuphk.com.