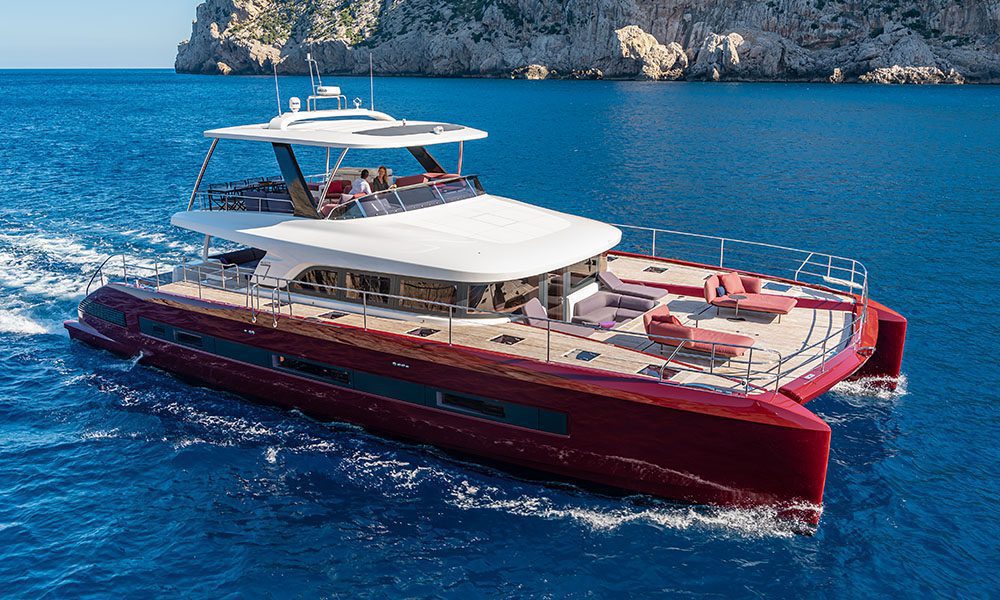 Following the official launch of Lagoon Catamarans' Lagoon SIXTY 7 at the Cannes Yachting Festival 2019, Simpson Marine is delighted to announce two sales of this new luxury power catamaran. The first sale was concluded in Taiwan with expected delivery in late 2020, and the second sale was made in Malaysia with delivery scheduled for Spring 2021.
The SIXTY 7 motor yacht is a smaller sister of the flagship motor yacht SEVENTY 8, which was introduced in 2017 following the grand launch of the sailing version, SEVENTY 7, in September 2016.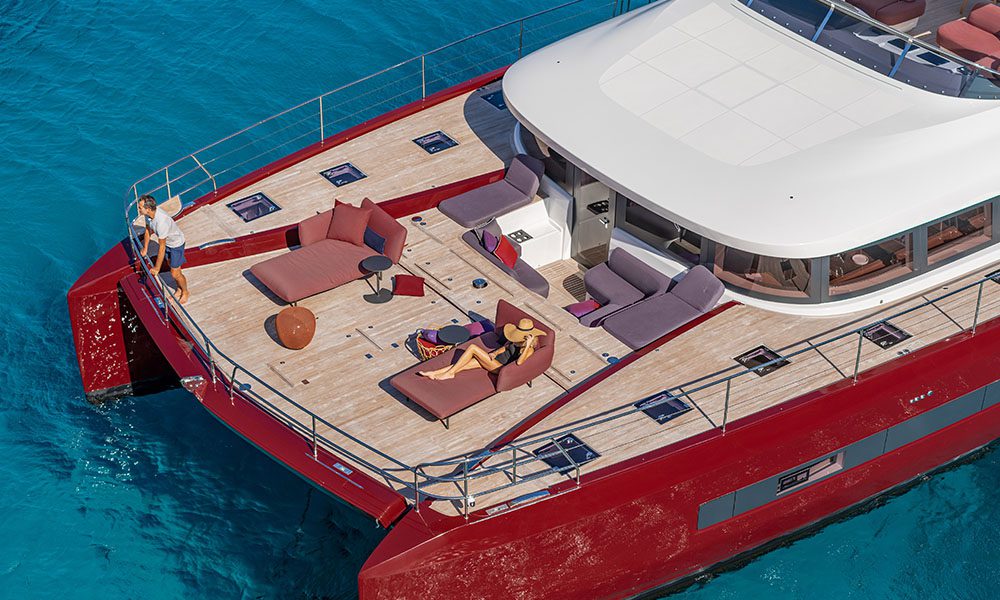 Designed by the catamaran experts Van Pethegem Lauriot Prevost (VPLP) and Patrick Le Quement, with interior design by Nauta Design, this new Lagoon SIXTY 7 is all about balance, harmony, interconnected spaces and, as with all Lagoon Catamarans, fantastic on board living.
The key feeling on board the new SIXTY 7 is one of space, with an open and uninterrupted design used to create a seamless flow between the interior and exterior of the vessel. The harmonious lines of her silhouette have a timeless appeal that will not fade over the years, and this new vessel is stable, seaworthy and dependable. As a testament to her excellent design, she received the 2019 Barca Dell' Anno (Boat of the Year) award from the Italian yachting magazine Vela e Motore, barely moments after being introduced to the public in September 2019.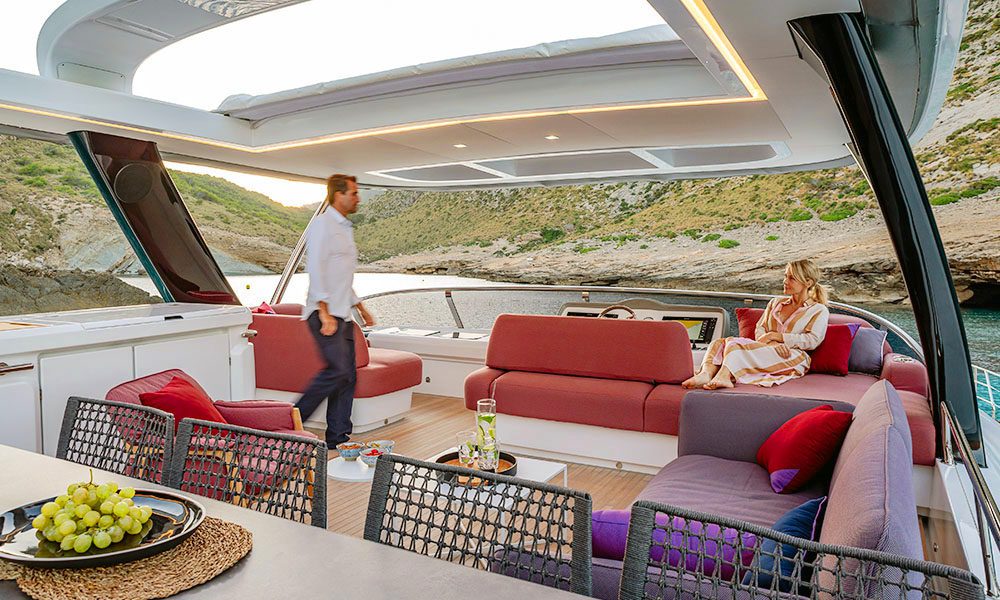 Following on from the successful launch of the Lagoon SIXTY 7, the much anticipated new sailing version the SIXTY 5 will be unveiled at the 2020 Multihull Boat Show in La Grande Motte, France, with orders already confirmed pending the yacht's inspection.
Simpson Marine has added the sale of the two new SIXTY 7s to their long list of successful Lagoon sales in the Asian market, which includes many Lagoon 620s, Lagoon 630MYs, and the SEVENTY 7 vessel Joy which was sold to an Asian buyer in 2018, and is now cruising in the Pacific Ocean and available for charter with Simpson Yacht Charter.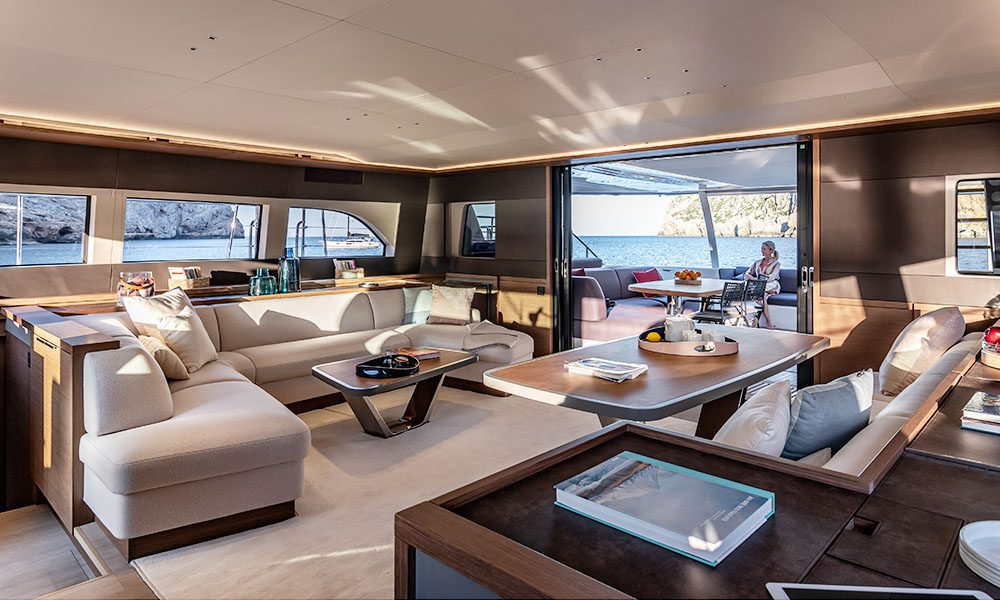 | | |
| --- | --- |
| | |
"Our relationship with Lagoon Catamarans is a strong one and dates back to 1987 when Simpson Marine were appointed as dealers for the brand for Asia," explains Richard Allen, Simpson Marine General Manager. "Since then, we have delivered over 400 Lagoon catamarans in the region. Simpson Marine has sold more of the large models 620 and 630MY than any other dealer and was instrumental in encouraging Lagoon to introduce bigger models, as our customers were ready for upgrades and wanting to step up into bigger catamarans whilst remaining within the Lagoon family. As a result, we were delighted to see these big Lagoon designs introduced by the shipyard. They have a truly distinctive bespoke finish and a real superyacht feel thanks to the expertise of CNB in Bordeaux, the mother company of Lagoon. The sale of these two SIXTY 7 yachts right after Cannes Yachting Festival, with another few pending for order early next year, proves that the brand's evolution is going the right way, and is deserving of the leader position it has held in the catamaran market for many years."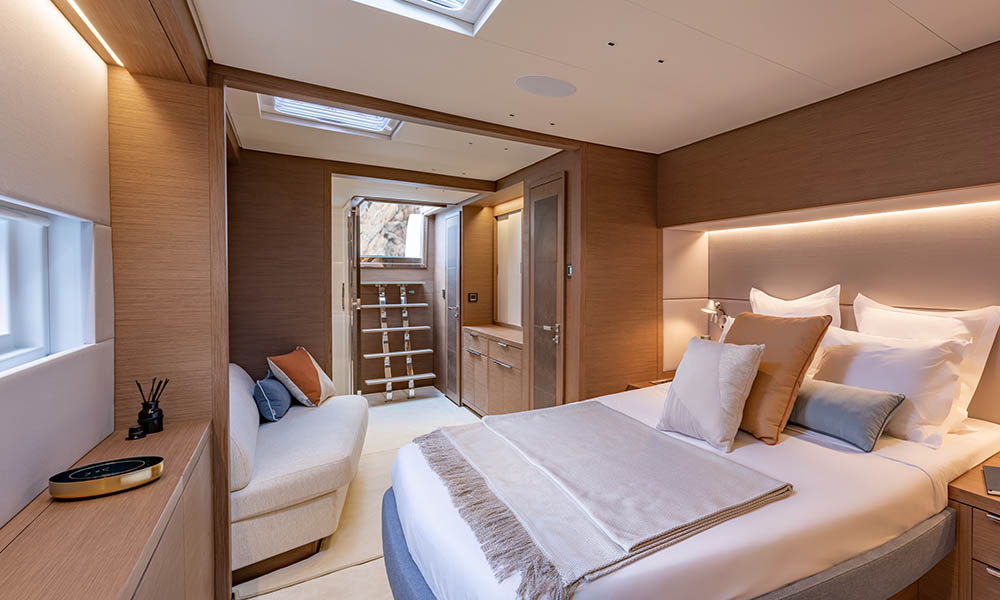 | | |
| --- | --- |
| | |
Lagoon SIXTY 7 Specification
LOA: 20.15m/ 66 ft
Beam: 10m/ 32ft
Draft: 1.15m/ 3,9ft
Mast clearance: 8.2m/26ft
Engines: 2 x 340 HP to 2 x 440HP
Fuel Capacity: 4 x 1375 L
Water Capacity: 2 x 500 L
Overnight Accommodations: 8 to 12
Naval Architect: VPLP Design
Exterior Design: Patrick le Quement
Interior Design: Nauta Design