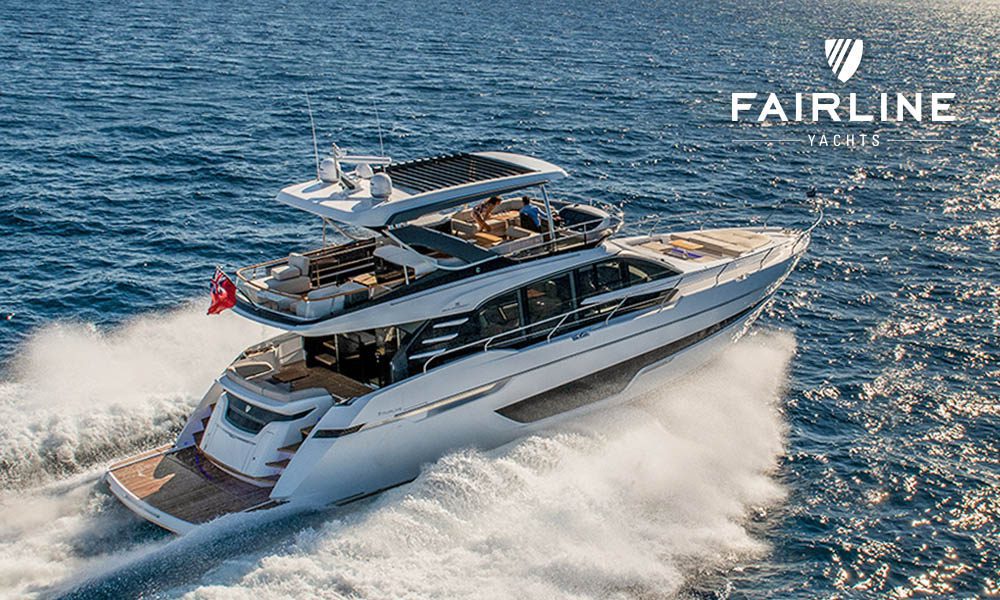 Simpson Marine is delighted to announce the extension of the dealership of Fairline Yachts within North and South East Asia.
Simpson Marine is Asia's biggest yacht sales and brokerage company, and is currently celebrating its 35th anniversary. In June 2018, Simpson Marine announced the addition of British flagship motoryacht brand, Fairline Yachts, to its portfolio for Hong Kong and the Philippines, and is now delighted to see this partnership continuing to spread across Asia.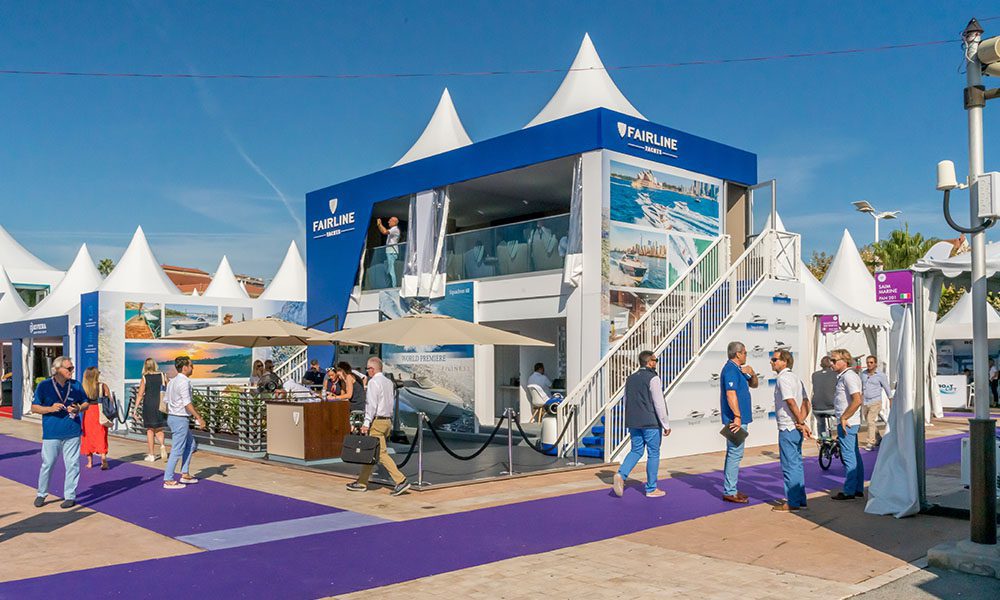 With a history spanning more than 55 years, UK based Fairline Yachts has a long-standing international reputation for its award-winning range of motor yachts. Comprising the new stylish express-cruiser F//Line 33 with speeds approaching up to 50 knots, the modern, sporty and performance Targa line (45-65') and the luxury flybridge Squadron line (50-68'), with the new flagship Squadron 68 that premiered at the Cannes Yachting Festival in 2019. The three ranges have been entirely redesigned by Alberto Mancini, the reputed Italian designer, who has worked with many of the most iconic yacht designers and motoryacht builders in the world.  Mancini has indeed injected his inspiration from the megayacht field into all the new Fairline models, while upholding the ethos of Fairline's timeless understated elegance, comfort and performance.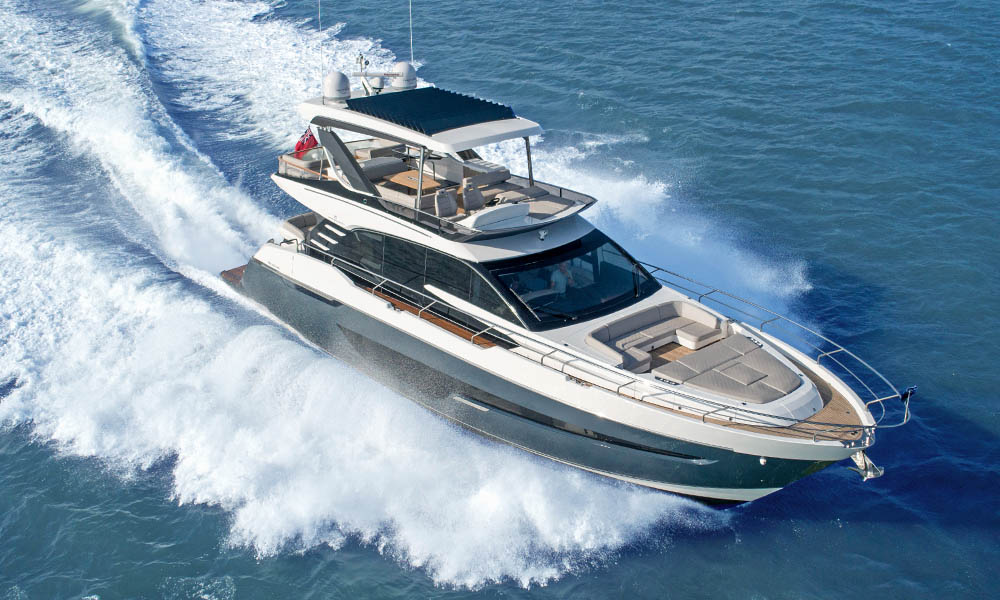 "It is a privilege working with Fairline Yachts here in Hong Kong and we have been delighted with the first yacht arrivals. Our first Squadron was sold while on board the ship bringing her to Hong Kong — immediately after the announcement of her imminent arrival — which speaks volumes about Fairline's appeal. Customers and yacht owners alike love the Fairline brand, and the global boating community is familiar with this premium UK yacht builder which is reputed for its high-quality finish, attention to detail and exceptional woodwork throughout. The Simpson Marine team is extremely enthusiastic about the performance levels of all the Fairlines that we tested in the past year, with special mention to the new models we recently trialled at Cannes Yachting Festival in September", says David Walder, Fairline Sales Manager at Simpson Marine.
"Extending Simpson Marine's representation of Fairline Yachts within North and South East Asia makes perfect sense and is a natural progression for us as a regional company. We already have enquiries coming in from across the region, and we are looking forward to taking Fairline into a new (and triumphantly successful) chapter for the brand here in Asia," adds Walder.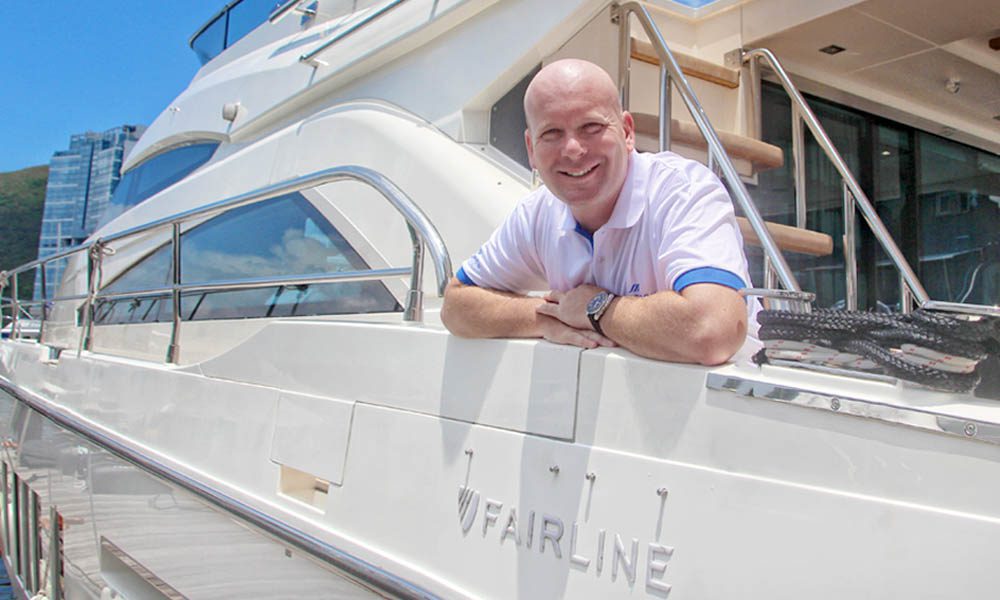 "Fairline is one of the most prestigious motor yacht brands in the world with a strong British heritage, highly reputed craftsmanship and magnificent interiors. The yachts are renowned for their understated elegance, contemporary designs, power, performance and comfort, which is precisely what our customers want from their yachts today. We have witnessed a significant interest around this latest addition to our portfolio and we can't wait to expand with them further in Asia with dedicated launches being scheduled around the region and a strong display planned at the 2020 Singapore Yacht Show. We have secured a few stock models to ensure quick availability, including the exciting all new F//Line 33 and the new Squadron 50 so the clients can get their yachts delivered quickly", says Richard Allen, Group General Manager at Simpson Marine.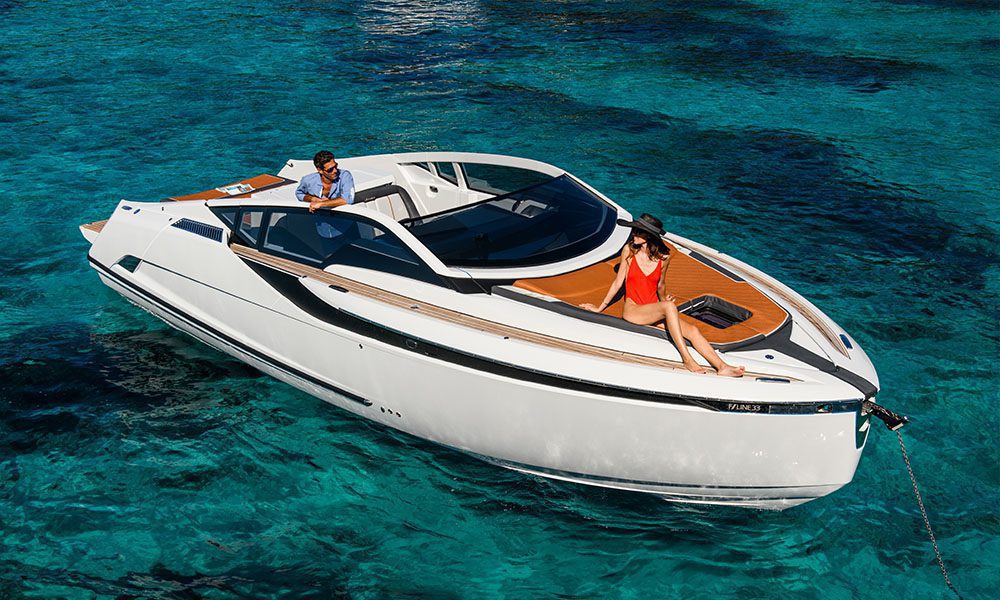 "Simpson Marine is a fantastic partner for Fairline in Asia, holding company values that are perfectly aligned with our own. Both Fairline and Simpson Marine value customer service incredibly highly, which is something that is crucial to us as a brand when working with our authorized dealer partners. Our work with Simpson Marine enables us to move forwards with our aim of increasing visibility of the Fairline brand across the region", explains Dennis de Roos, Fairline's Commercial Director.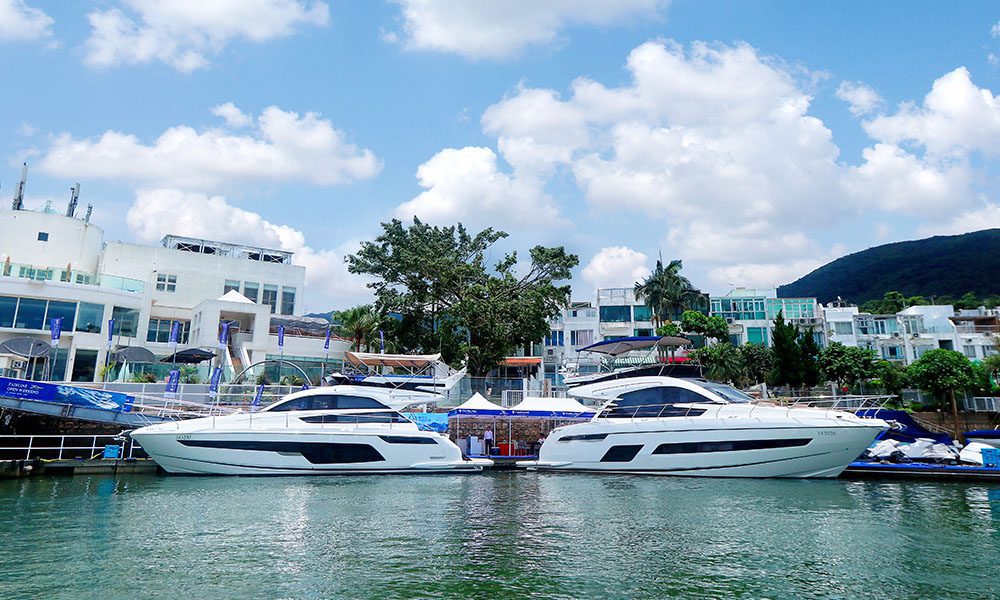 This extension of Fairline distributorship within North and South East Asia completes Simpson Marine's brands portfolio with Sanlorenzo, Monte Carlo Yachts (excl. HK), Beneteau Sailboats, Lagoon Catamarans and Aquila Power Catamarans in Asia.
To enquire about Fairline Yachts and receive the full Simpson Marine support on Fairline Yachts and service please contact fairline@simpsonmarine.com.