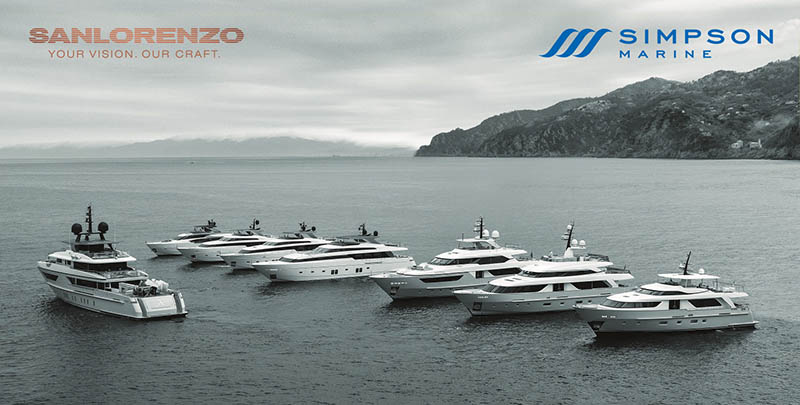 Simpson Marine is delighted to announce recent sale of the new Premiere 2018 model from the Sanlorenzo GRP range into Singapore.

The 31-metre yacht still remains a well-kept secret and is expected to be officially unveiled by Sanlorenzo at the Cannes Yachting Festival this Autumn, 11-16 September 2018. The yacht, conceptualised by the famous Italian Zuccon Design Studio, will set new, unexpected standards in the yacht design industry with its innovative features and totally revised general structural concept, in line with Sanlorenzo's strong focus on constant innovation and engineering research.
The yacht will arrive in Singapore in early 2019 and will be presented as Asia Premiere at the Singapore Yacht Show 2019.
With this recent sale and several other new and pre-owned yacht sales completed in Asia in the past months, and the appointment of Nick Stratton, former Singapore Country Sales Manager at Simpson Marine to a dedicated Sanlorenzo Asia Manager relocated now to Simpson Marine Headquarters in Hong Kong, Sanlorenzo is expanding rapidly in Asia and expects 2018 to become the most successful year to date.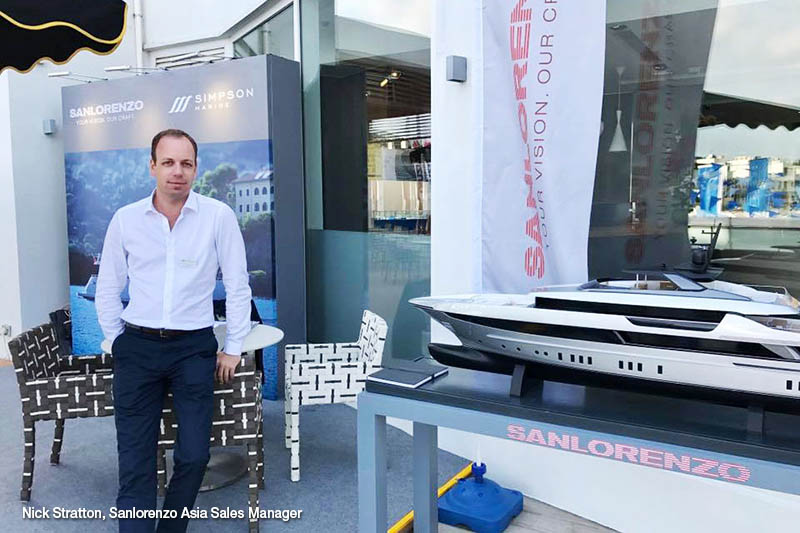 "Momentum with Sanlorenzo is building rapidly throughout Asia Pacific, which is no surprise as it was simply a matter of time for clients to recognize the leap in quality and craftsmanship that comes with a Sanlorenzo Yacht. We are finding that the brand appeals to experienced yacht owners wanting a beautiful yacht but also a reliable one designed as they want it and built to stand the harsher environments of Asia. The appeal of the three unique lines in the yacht class >126ft, SD, SL and SX means there is a yacht suitable for all requirements", says Nick Stratton, Sanlorenzo Asia Sales Manager.
At the moment Sanlorenzo yachts and superyachts are already based in China, Hong Kong, Taiwan, Singapore and Thailand, with new exciting arrivals expected this year to both North Asia and South East Asia.
Next stop for Sanlorenzo in Asia is the Singapore Yacht Show 2018, 12-15 April showcasing the new planing entry-level mini superyacht, SL78 at the Simpson Marine dedicated Premier Dock.