Held over two days, from 15-16 May, the first edition of Beneteau Cup in Asia concluded successfully in Hong Kong with perfect conditions that saw 21 yachts racing together including Mike Simpson on his Oceanis 46.1 Freedom. Despite being launched in the most challenging times, the inaugural Beneteau Cup Hong Kong was a huge success which helped foster a strong community feel among Beneteau owners and their teams. The two-day event was the result of the hard work of numerous parties who helped to make it possible – these included passionate Beneteau owners to whom the event was dedicated, the unconditional support of Beneteau APAC, a professional organisation by the Simpson Marine, and experienced race management by the host partner Aberdeen Boat Club. This was all topped by the generous support of a prestigious group of partners and sponsors including CF Wealth, Voyager Risk Solutions, Beaba, Ateliers Pinton, OBMG, Peters and May, Rocna and many others who took the regatta to the next level of excellence not seen in Hong Kong for some time.
On a beautiful sunny morning on 15 May, the fleet of Beneteau sail boats arrived at Middle Island, Hong Kong with owners, families and friends eagerly awaiting the starting gun of the first race. The two-day regatta began with an island race on day 1, following a course from Round Island Start Line for both Divisions HKPN A and B, which saw the competitors head off to the Fury Rocks, Sun Kong Chau, Castle Rock and back to Middle Island. A light breeze was just enough to keep the fleet moving and the strong tide tested the skills of the teams as they negotiated their way through the Beaufort Channel before a reach back to the finish. Day two was a white sails only pursuit race on the same course, but a breezier day, with the finish line set at Tai Tam Bay.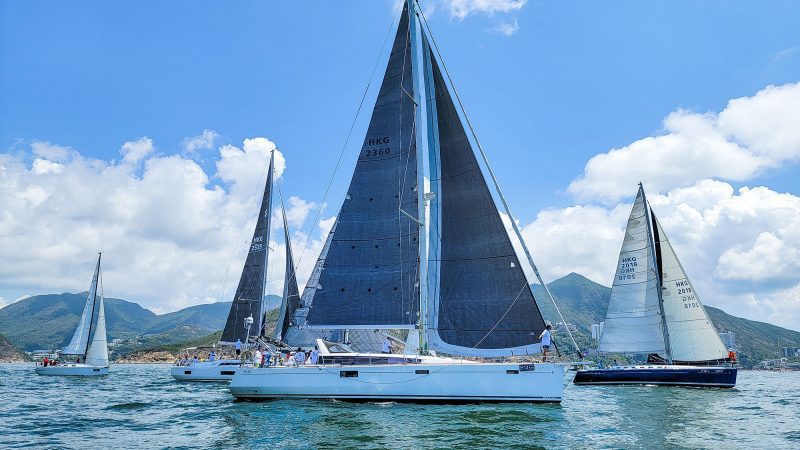 | | |
| --- | --- |
| | |
After two days of enjoyable racing, that saw new bonds and friendships made, the Beneteau Cup Hong Kong 2021 overall winner title went to Foxzhead, a First 31.7 helmed by Tonny Chung, with Legende II, a Oceanis 51.1 – 2nd and Generations, a Sense 46 – 3rd.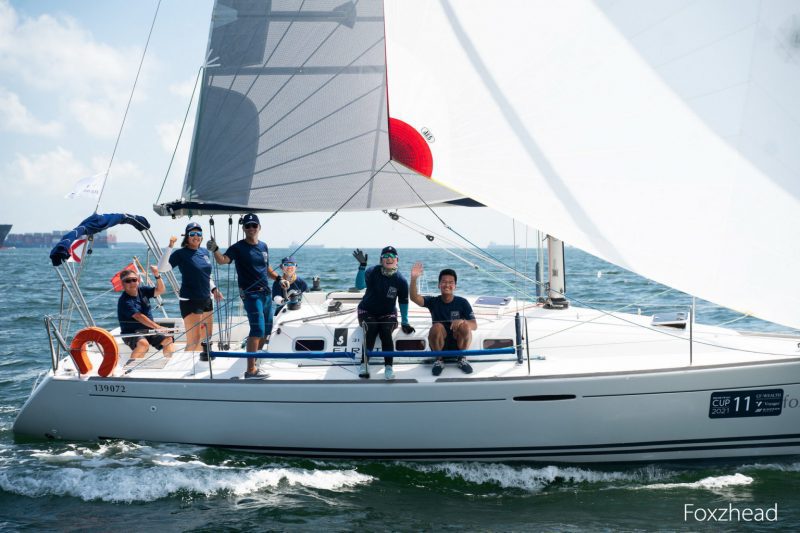 "Having engaged in both inshore and offshore regattas in Hong Kong for more than 20 years, the first  Beneteau Cup Hong Kong was a really well-organized and fun experience that I never had before. The courses were good enough for big and smaller boats to finish in a reasonable and enjoyable time and there were great sponsorship prizes for all participants. The regatta is surely a breakthrough event for future regattas in Hong Kong."
Tonny Chung, owner of the overall Winner Foxzhead
"As a Benteau owner myself, I share the enthusiasm for the regatta expressed by other Beneteau owners I spoke with during the weekend. It was great fun and especially enjoyable because it provided the opportunity to share our enjoyment of the sea and yachting lifestyle with each other, bringing back my happy memories of the Caribbean and the great camaraderie among fellow sailors. This is the spirit of Beneteau. It was great to be part of this fantastic weekend, both as a long term business partner of Beneteau in Asia and as a Beneteau owner".
Mike Simpson, Founder and Managing Director of Simpson Marine
"It has long been a challenge of mine, since moving to Hong Kong eight years ago, to host a Beneteau Cup in Asia, having organised and participated in Beneteau Cups previously in the UK. I wanted to create the same experience here in Hong Kong with great fun racing, community building and prizes for most of the competitors. I am delighted that despite all the Covid restrictions we faced we have been able to achieve most of it with thanks to all our partners and the Beneteau and Simpson Marine teams. With the event firmly in the sailing calendar for 2022, and dates soon to be announced, we hope to see more Beneteau owners and their crews join us on the water for an even bigger and better event in 2022."
Richard Allen, Simpson Marine Group General Manager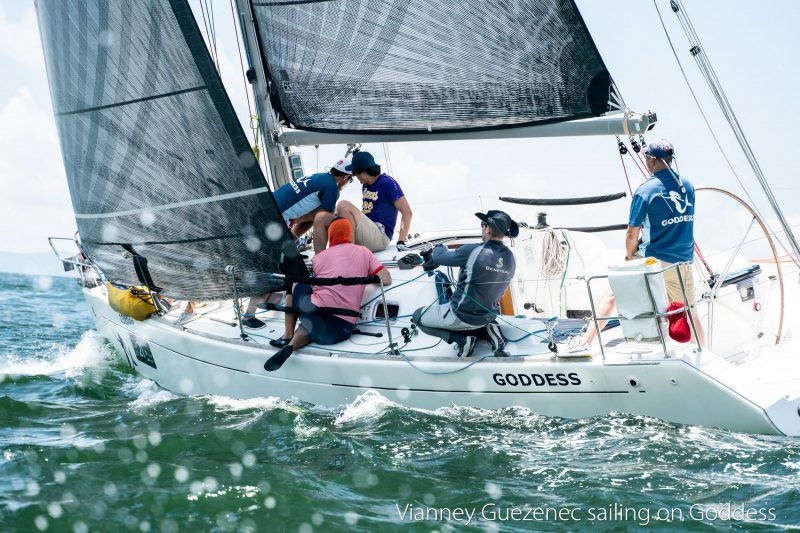 "We have been overwhelmed by the great enthusiasm of the Beneteau owners in Asia. Hong Kong, which is a city with a deep affinity with sailing, was chosen to host the first edition of the Beneteau Cup in Asia. This inaugural event was a great start and we hope that Beneteau Cup will become a new sailing tradition in the region. It is the perfect platform for Beneteau owners to meet and mingle, to compete against each other in an atmosphere of friendly rivalry, to share their passion for sailing, and essentially to foster a stronger Beneteau sailing community in Asia."
Vianney Guezenec, Beneteau Asia-Pacific Director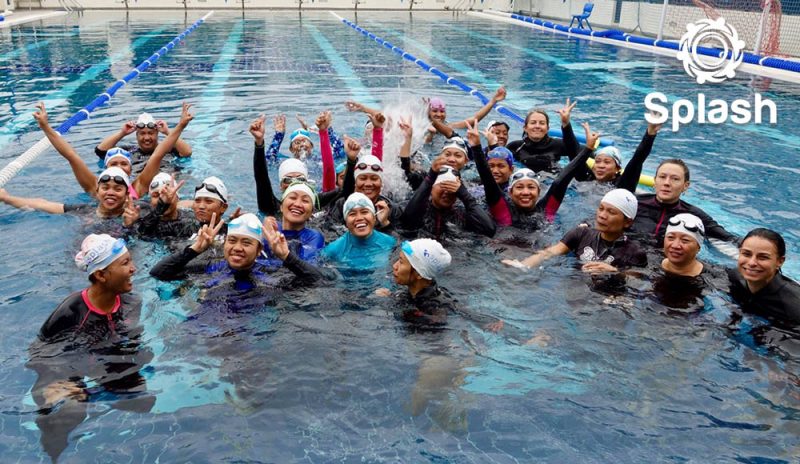 The two-day regatta was certainly an event to remember, celebrating sailing life in Asia in true Beneteau style. In addition to its positive atmosphere, the event was also able to support a good cause, with the teams donating towards SPLASH, Hong Kong's only charitable organisation teaching under resourced communities how to swim. Managed by Libby Alexander, SPLASH allows children and domestic helpers to safely enjoy the sea by providing them with free swimming lessons and teaching them how to be confident in water. SPLASH is a great cause to support that was warmly welcomed by all the teams who donated towards it, with Simpson Marine doubling their donations.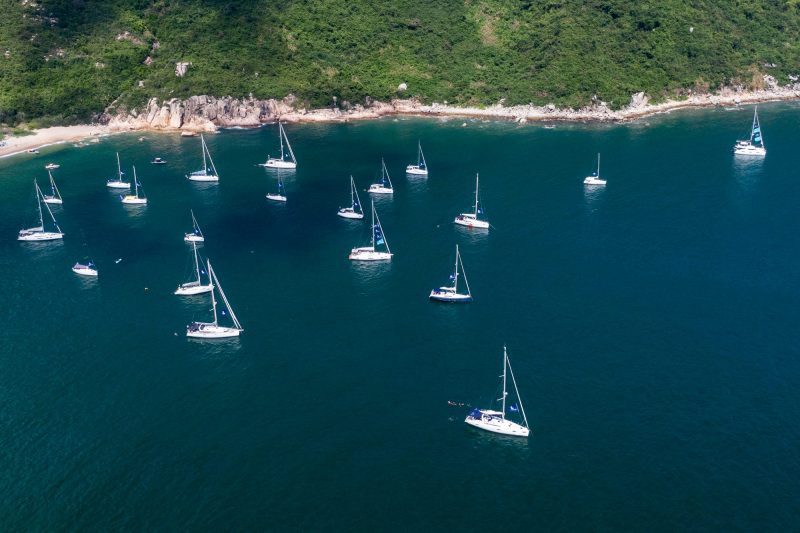 The event was strongly supported by a number of prestigious Partners including CF Wealth Management, a reputable international Wealth Management Company, and a Partner Practice of St. James's Place. CF Wealth specialises in providing sustainable investment strategy to maximise the financial outcome for their clients, whilst maintaining accountability for the social and environmental impact. Another lead partner was Voyager Risk Solutions, a leading Yacht Insurance company providing all aspects of speciality insurance services to corporate and individual customers in Asia Pacific and South East Asian Region with over 25 years of in-depth experience on the market.
Other Regatta Partners included Ateliers Pinton, prestigious French creator of exceptional carpets, rugs and tapestries; Beaba, supplier of innovative and trendy French-designed baby care products; OBMG, marine electronics and engineering services provider; Peters & May, global marine transportation specialist; and Rocna, experts in boat anchors and reliable anchoring solutions.
We would like to thank all our generous award partners for donating awards and prizes for the Beneteau Cup 2021 winners, including CleanMax, Decathlon, Fortnum & Mason, Frette, Goutal, Hong Kong Golf and Tennis Academy, Kapok, L'Imperatrice,  Mazu, Moonzen Brewery, North Sails, PYE, Sotheby's Wine, Toio and UK Sails.
To discover more about the Beneteau Cup Hong Kong please visit the event's dedicated website – www.beneteaucuphk.com.