Known for being a kind and modest person, Wang Hao treats the sea with respect when sailing on board his Beneteau OC55 CINDY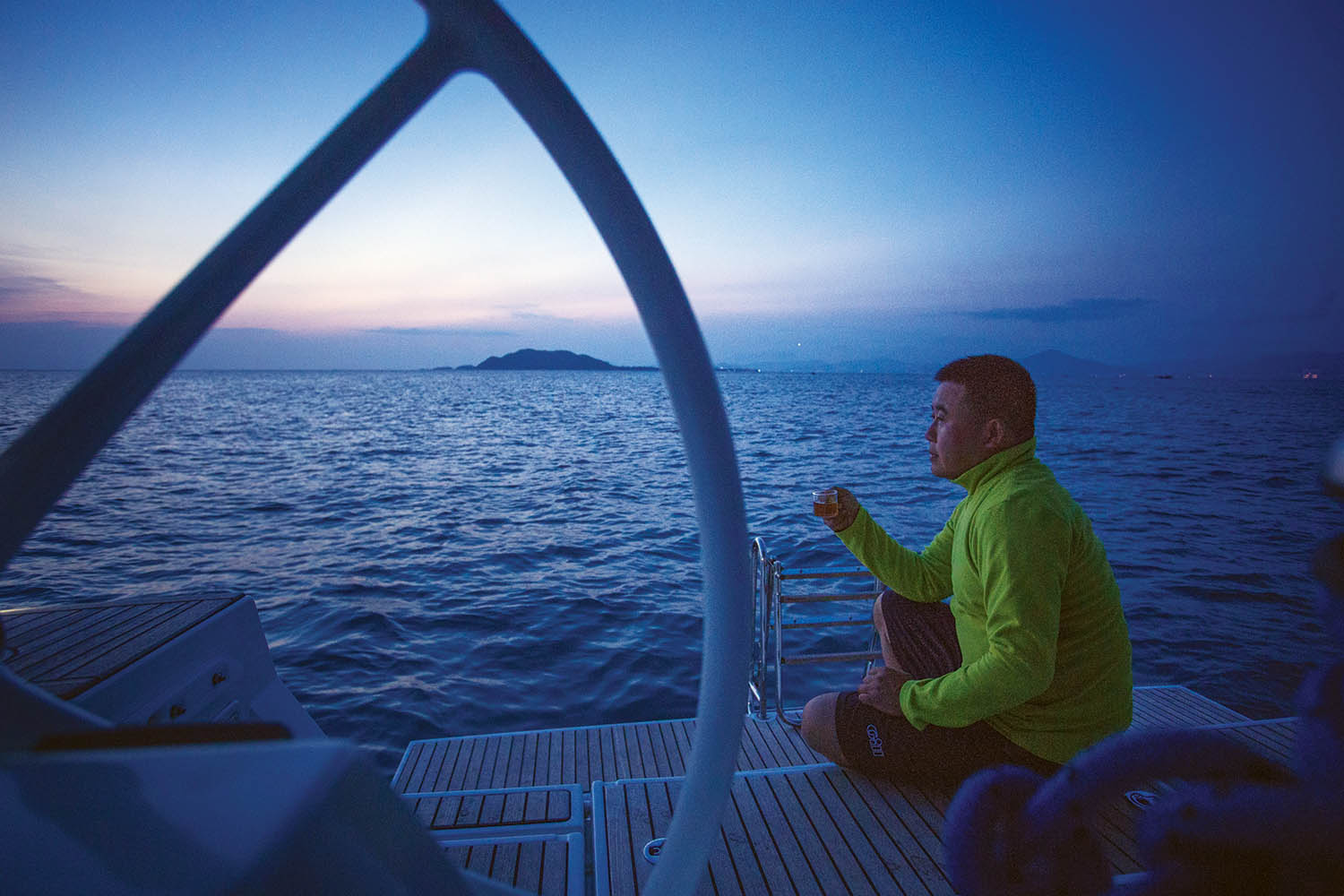 "He is really a very good yacht owner." This is the kind of comment you will hear from everyone who works with Wang Hao, whether a yacht club, dealer or a brand rep. Friendly and polite to all he meets, he is a very modest individual, and this extends to all his experiences, including his view of the ocean and navigating the sea. "When I talk about time on the ocean, I don't like to use words like conquest, battle or defeat, as when it comes to nature I am always modest," he says. Born in the northeast of China, before moving to the city, Wang Hao's personality is frank and deep.
His journey to yacht ownership began in Hong Kong in 2011. "I saw and liked a Blue High catamaran and wanted to own one," he says. Working with Eric Chan, Senior Yacht Broker at Simpson Marine, he was introduced to the Lagoon Blue High 420, which he immediately liked thanks to its beautiful shape, large spaces and well detailed design.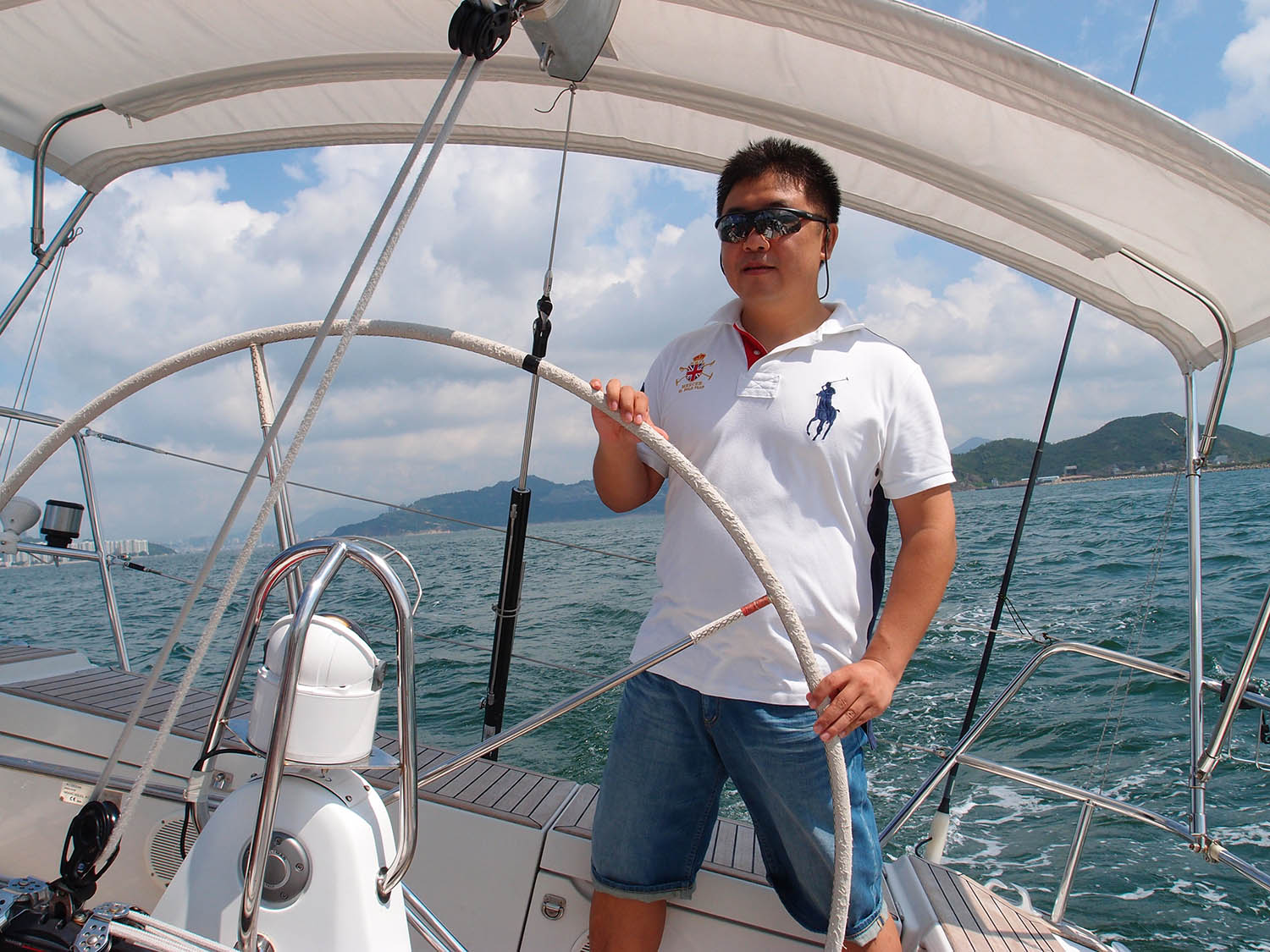 Sanya attracted the attention of Wang Hao as the best city to base his boat, thanks to its excellent conditions for boating, with sunshine and warm water all year round and the best seascape and scenery in the country. Mooring his new yacht in Sanya, he welcomed many friends on board the boat. With plenty of outdoor and indoor spaces, combined with stability and performance, the Lagoon was an ideal choice to gather together with friends.
As the yachting industry has developed in China more and more friends of Wang Hao have become involved in yachting and one day a friend invited him on board their monohull sailing boat. "I found this was completely different to the catamaran as the sailboat sailed in the sea breeze and the sailing angle tilted the sailboat, which was very exciting," he says.
Unlike many owners, who hire captains, Wang Hao prefers the experience of driving his yacht himself, as a way of exploring the ocean. Feeling that a monohull sailboat would be more of a challenge, allowing him to enjoy the pleasure of maneuvering a yacht as well as teamwork in the wind and waves, in 2015 Wang Hao purchased a Beneteau OC55 from Simpson Marine. This new boat combines the performance and leisure space to meet the combined demands of competition, recreation and entertainment.
Wang Hao named his new boat Cindy, the English name of his daughter, which means "moon goddess" in Chinese. Always encouraging his daughter to spend time on the water, Cindy grew up on her father's boats, playing on the trampoline of the Lagoon and also helping her father to deal with the ropes. She loves the ocean and she is not afraid of water, a true sailor.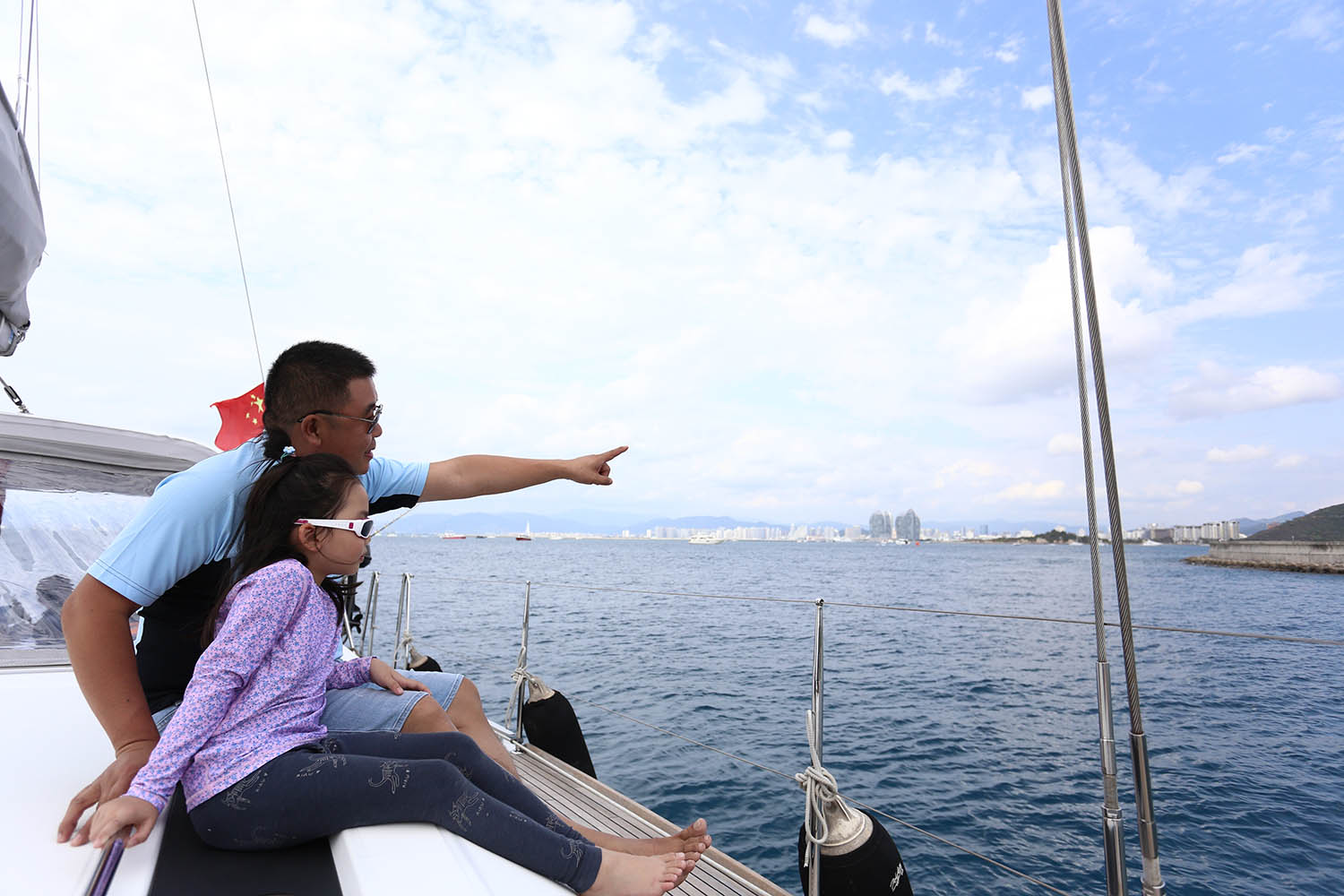 Since buying the OC55 Wang Hao has taken part in many regattas around Hainan, with an around island race creating one of his most memorable moments. "The wind was more than 30 knots, with strong waves, and even our captains were seasick," he remembers. With team work and persistence, they got through the tough ocean and were so excited by the sense of achievement this produced. It is by witnessing all kinds of weather and storms that Wang Hao knows to respect nature and the force of the sea.
The same respect for nature applies to Wang Hao's work as well as boating, and in 2017 he founded his own Chinese tea brand, going to the Yunnan Tea Garden to study and select the best tea. "You must make the best with respect, it is my attitude towards doing business," he says.
Wang Hao has always been careful and rigorous when looking after his boat and although Sanya is growing very quickly as a charter destination he has never chartered his yacht out so as to always ensure that this beautiful 'moon goddess' is as good as new. The yacht is his second home and a private space worth cherishing.
Having gained so much yachting experience, Wang Hao now wants to buy another cross-ocean powerboat to explore the wider world with his family. "I am not that young now, my plans may not be suitable for a monohull sailing boat," Wang Hao jokes.
One thing is for sure. Many more yachting adventures lie ahead for Wang Hao and we believe that those who are gentle to the ocean will also be treated with the gentleness of the ocean in return.