The maritime world is abuzz with excitement as the FIRST Experience sails into Hong Kong, showcasing the latest addition to the Beneteau FIRST Range – the First 36 presented in Hong Kong's Hebe Haven Yacht Club in early September. This event was more than just a showcase; it's an opportunity for sailing enthusiasts to immerse themselves in the world of FIRST and get hands-on with these sailor-friendly boats.
FIRST Experience: Beyond the Brochures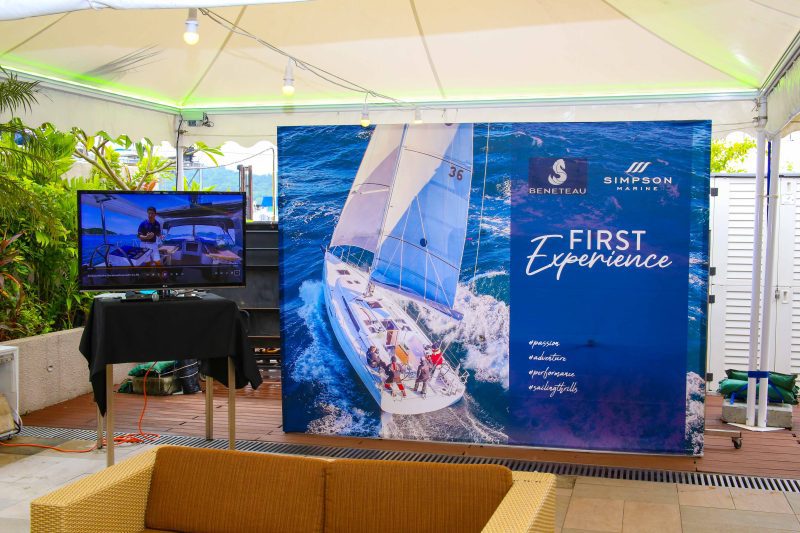 Imagine yourself at our backyard barbecue, surrounded by fellow sailing enthusiasts, sharing stories and laughter. Indulge in delicious hotdogs and beers while engaging with marine industry professionals like GARMIN, North Sails, and more. You never know what valuable insights or new friendships may emerge from these relaxed moments.
First 36 promises the thrill of high-performance sailing, not just on the racecourse but also on family holidays and day-sailing adventures. What sets it apart is the perfect blend of high-tech design and comfortable interiors.
Key Features:
Weight and Sail Area: Weighing in at 4.8 tons and boasting an upwind sail area of 80 square metres, the First 36 offers a unique sailing experience.
Accessible High Performance: This boat bridges the gap between mainstream cruisers and high-performance racing boats, offering speed without sacrificing comfort.
Versatility: The First 36 is designed for a variety of sailing styles, whether it's cruising with family, shorthanded sailing, club racing, or distance racing with a full crew.
Adaptable Cockpit: The cockpit can switch between racing/shorthanded mode and cruising mode. In racing mode, it offers ergonomic work positions, while in cruising mode, it transforms into a relaxing lounge area with removable benches and a table.
Structural Strength: The boat is a vacuum-infused, fully-cored GRP composite structure, with interior elements contributing to its structural strength.
Living Quarters: Below deck, the layout is inspired by the legendary First 40.7. The interior combines the efficiency of vacuum-infused GRP with warm wood accents. A freestanding kitchen island, foldable sink, and multi-purpose aft cabins add to its versatility.
The First 36 is all about making fast, fun sailing accessible to everyone. It has been designed to take the drama out of high-performance sailing, offering fingertip control, speed, seaworthiness, and stability.
So, whether you're an experienced sailor or just setting out on your nautical adventures, the First 36 at FIRST Experience in Hong Kong represents an exciting step forward in sailing innovation, inviting you to embrace the thrill of high-performance sailing without compromising on comfort. Contact us at beneteau@simpsonmarine.com for more details and to book a sea trial on this new performance cruiser.