We were pleased to welcome two stunning Beneteau motoryachts ­– the Gran Turismo 45 and the Gran Turismo 41 – into Hong Kong in early summer. These brand-new Beneteau yachts made their debut in Hong Kong in August. Our team were able to invite guests to step aboard and experience these exceptional yachts first-hand through our exclusive sea trial programme.
Whether you are a seasoned maritime explorer or a newcomer eager to embrace the yachting lifestyle, the Gran Turismo 45 and Gran Turismo 41 promise an unparalleled sea experience. From serene coastal cruises to thrilling water sports escapades, these yachts are an ideal platform for creating unforgettable moments with loved ones.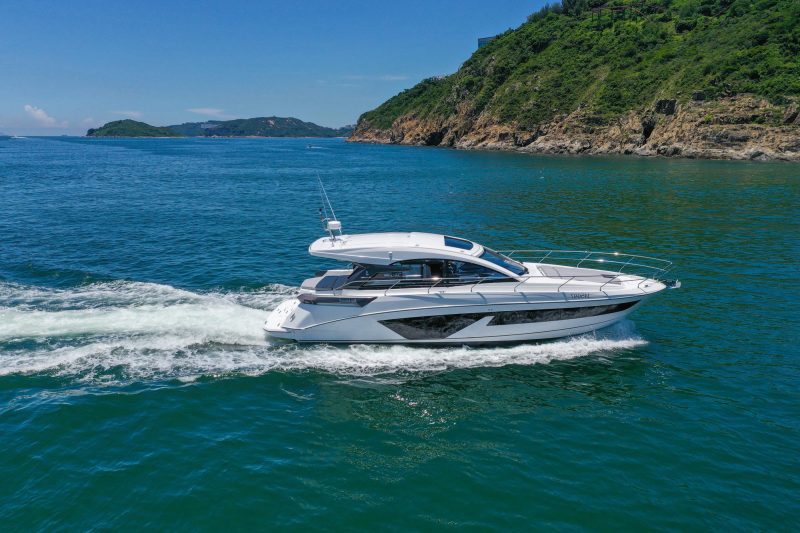 Prepare to be captivated by the Gran Turismo 45 – the agile mix of power and elegance, seamlessly united. Its sleek contours and finishes evoke French chic at sea from every angle. Engineered for speed and performance, it effortlessly glides through the waves, catering to thrill-seekers with an appetite for high-speed adventures. Beyond its exterior, the yacht boasts comfortable amenities and expansive cabins, ensuring comfort during your time at sea. Whether you're hosting soirées or relishing intimate moments, the Gran Turismo 45 guarantees an unforgettable summer on the water.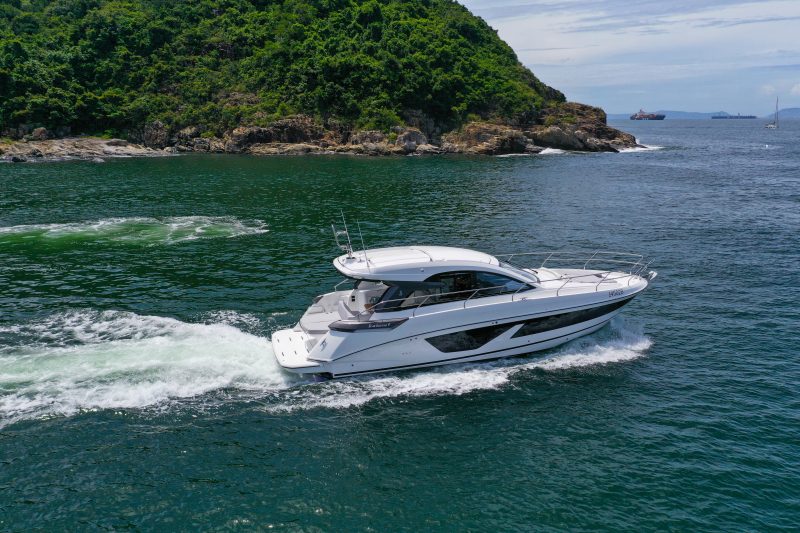 | | |
| --- | --- |
| | |
Introducing the Gran Turismo 41, a harmonious fusion of style and adaptability. Showcasing an innovative layout and contemporary design, this yacht seamlessly connects indoor and outdoor living spaces. The spacious cockpit sets the stage for hosting guests, while the well-appointed cabins offer a haven for relaxation. Prioritising practicality and comfort, the Gran Turismo 41 caters to the diverse needs of yachting enthusiasts, making it the perfect choice for families or couples seeking an unforgettable summer retreat.
Embrace the allure of yachting with Simpson Marine's latest offerings. Explore the Gran Turismo 45 and Gran Turismo 41, and embark on a journey of luxury, excitement, and cherished memories.
Contact us today at beneteau@simpsonmarine.com or call us  at (+852) 2555 8377 to schedule your viewing and make these yachts an integral part of your Hong Kong lifestyle.