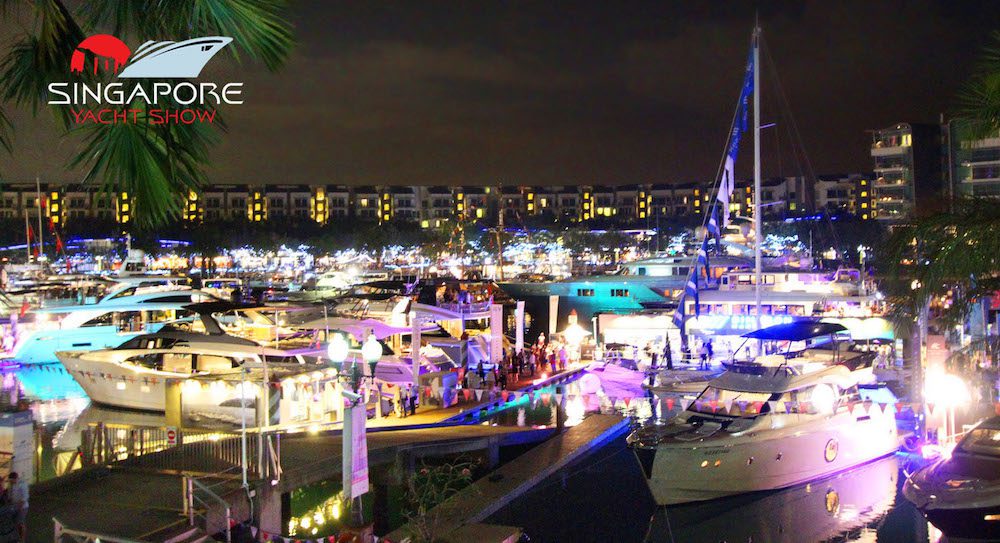 Simpson Marine, Asia's leading yacht sales and services company, with headquarters in Hong Kong and regional offices in seven countries in Asia, is delighted to confirm many successes at the 2018 Singapore Yacht Show, held in One ⁰ 15 Marina on 12-15 April.
The company presented the largest display at the show, 11 yachts in total, with several Yacht Premieres including a Sanlorenzo SL78, Lagoon 50, Oceanis 51.1, Aquila 44, and proudly received two orders at the show for a Lagoon 50 and Aquila 36 Power Catamaran.
Presented at her Southeast Asia Premiere, the newly arrived Sanlorenzo SL78 hosted a special Art Vernissage on board. The yacht hosted a series of six works of art, curated by Shih Yun Yeo, an independent Singapore-based abstract expressionist painter using ink in unconventional ways. The selection of Asia-flavoured paintings, inspired by the sea and elaborating on a pursuit of freedom, was available for guests to enjoy throughout the show, and a meeting with the artist herself was available during Sanlorenzo's Media event and VVIP cocktail party held respectively on the first and second day of the show.
A special display linked to high fashion was organised aboard the Monte Carlo Yachts 70 where Fendi presented its latest collection of leather bags and accessories, creating diverse aesthetic visual displays in the saloon and guest cabins, to the delight of visitors on board.
Playing with design inspirations was the famous Art de Table artist Mao Mao arranging visual displays together with Christofle tableware on the Sanlorenzo SL78, Monte Carlo Yachts 86 and Lagoon 50 in a common artistic theme of Serendipity.
Guests enjoyed a Taittinger champagne bar serving refreshing bubbles throughout the show to Simpson Marine owners and VIP clients.
On the show's first day, the Lagoon 50 Asia Premiere was sold and will be soon cruising around Thailand. The yacht impressed visitors with big living spaces, several smart features and new interior by Nauta Design with new Walnut wood and upgraded upholstery.
On the last day of the show, an Aquila 36 was sold to Malaysia, marking the second unit of this breakthrough model sold to Malaysia. The Aquila 36 is a fantastic day cruiser and charter-friendly boat, with top speeds of 34-35 knots, great living spaces, and a fully enclosed head.
Presented as an Asia Premiere, and positioned right in front of the Simpson Marine hospitality stand was the new Beneteau Oceanis 51.1 that registered high interest from visitors at the show, each impressed by the new hull design and increased interior spaces on board. Elegant modern finishes with brushed oak joinery and a clean deck plan makes her a very attractive family cruiser.
Sanlorenzo SL78 Southeast Asia Premiere attracted savvy visitors who appreciated its bespoke finish and elegant detailing, setting her apart from other offerings at the show. The Sanlorenzo brand, now represented in Asia for three years by Simpson Marine, has gained a lot of attention from demanding, uncompromising yachtsmen across the region. The yacht will stay in Singapore for a series of sea trials and then cruise to Malaysia for a private VVIP event.
| | |
| --- | --- |
| | |
"Singapore Yacht Show is always a great show for us with a full line-up of our brands' newest models and Asia Premieres. As usual we have mobilised a big part of Simpson Marine's regional team and occupied the most central part in the marina to give good visibility to our display. We were well supported by the full team of CEOs attending from Europe, proving their commitment to, and focus on, Asia. This year we hosted Massimo Perotti, Chairman of Sanlorenzo, Ferruccio Rossi, Group President of Sanlorenzo, Herve Gastinel, CEO of Beneteau Group, Carla Demaria, President of Monte Carlo Yachts, Fabrizio Iarrera, Managing Director of Monte Carlo Yachts, Thomas Gailly, Managing Director at Lagoon, and Vincent Arnaud, Sales Director at CNB Yachts, all travelling from Europe to meet our owners and clients and see for themselves the growth potential in Asia, where Simpson Marine has been leading for the past 35 years," says Phill Gregory, Simpson Marine Singapore' Country Sales Manager.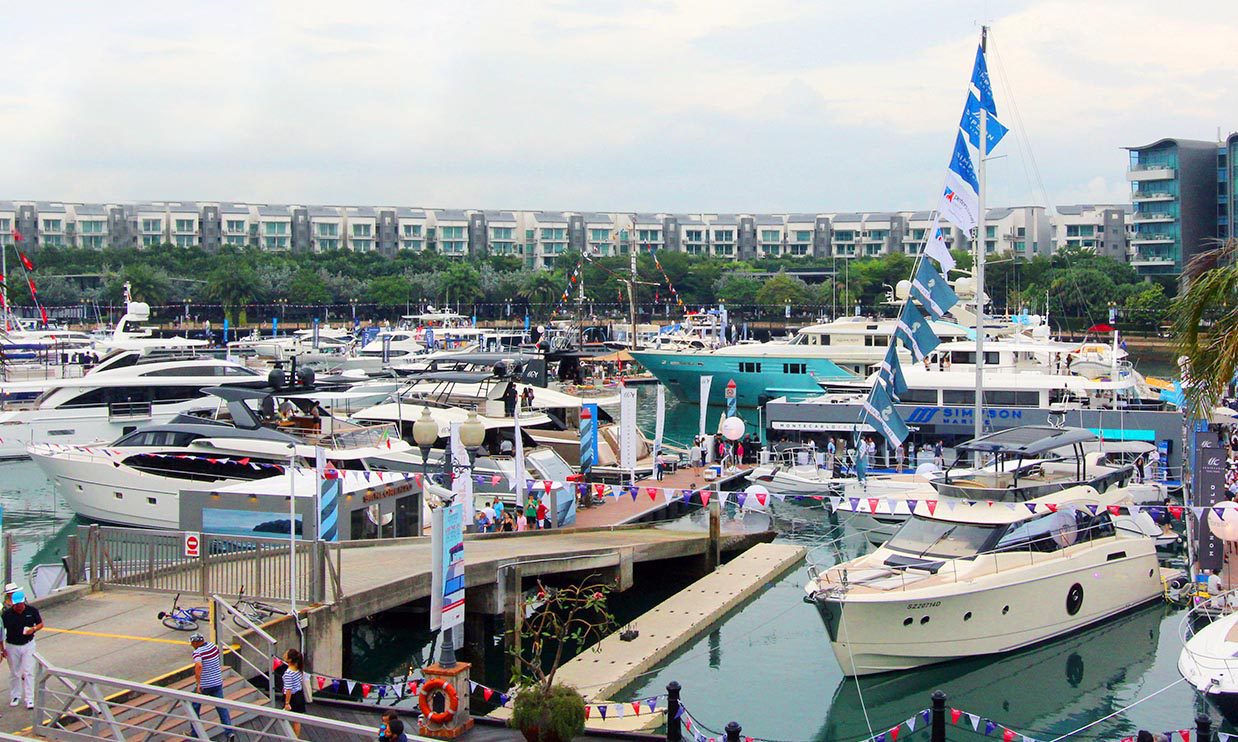 Simpson Yacht Charter was on hand to promote new Summer deals on Lagoon catamarans in Phuket and Vietnam. Meanwhile, the company's charter lineup is growing, with the addition of daily charters in Singapore and Hong Kong.
Media events were held for both Sanlorenzo and Beneteau Group, attended by the global brands' CEOs visiting the show and confirming their eyes on Asia as the future business leader in the yachting industry. Beneteau Group, the world's number one sailboat builder and strong on the powerboat side, unveiled that 2018 will see no less than 38 new yacht models across the Group.
The 2019 Singapore Yacht Show can expect even more yachts on display new models for each brand will reach Singapore in the coming months, notably the new large yachts Sanlorenzo SD126 and MCY96.
Next step for Simpson Marine is the Shenzhen Bay Marina Boat Show, 18-19 May and a series of local Brokerage boat shows to be held in Hong Kong and Singapore during early Summer 2018.