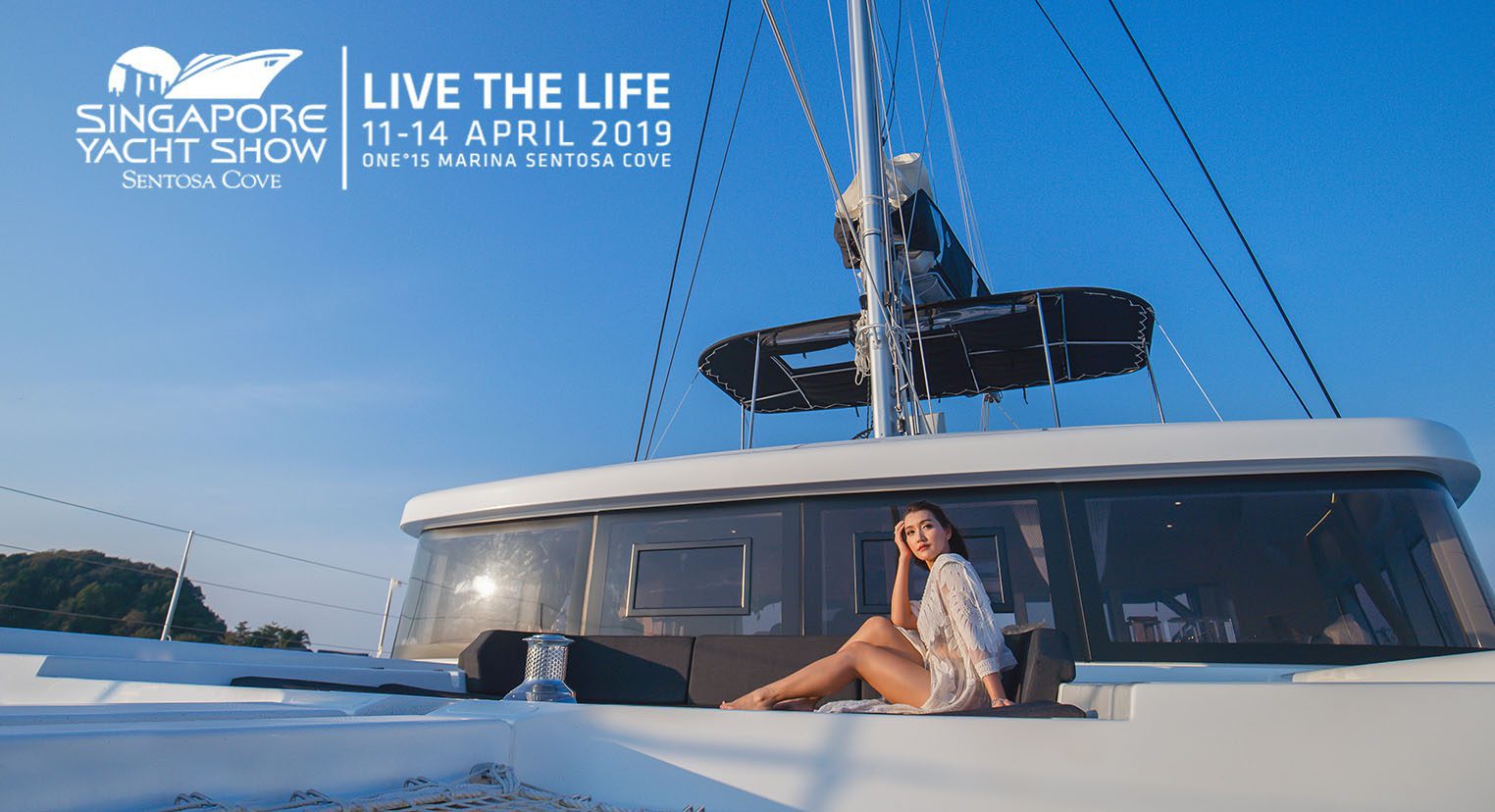 Starting tomorrow: Singapore Yacht Show 2019
The biggest Asian boat show of the year, the Singapore Yacht Show, is just one day away! We are ready for the show with our largest ever display of 16 new and brokerage yachts featuring several Asia and Singapore Premieres and an exciting agenda of events.
                        Show Dates :
11 – 14 April 2019 (Thursday to Sunday)
    Opening Hours :
3 – 9pm (Thu & Fri) ; 2 – 9pm (Sat) ; 2 – 8pm (Sun)
Venue :
Simpson Marine Hospitality Stand
ONE°15 Marina Club
Location :
Premier dock and F dock
Discover our exciting line up including several regional yacht premieres:
Superyachts
Asia Premiere – Sanlorenzo SD126
Making her Asia Premiere, the SD line flagship SD126 is an imposing model in terms of interior volumes and overall dimensions and her profile evokes the harmony and elegance typical of Sanlorenzo's tradition with elements recalling the great transatlantic liners of the 30s.
Asia Premiere – Sanlorenzo SL86
Another notable Asia Premiere, the SL86 embodies decades of Sanlorenzo design experience combining signature styling with new innovations and an unparalleled level of customization within its category.
Monte Carlo Yachts 86
A perfect example of Monte Carlo Yachts's Timeless Classic concept with modern flair. The yacht stands out for its smooth lines, high bow and deceptively low profile that confer its external profile a timeless, contemporary allure that is the natural evolution of the iconic MCY lines.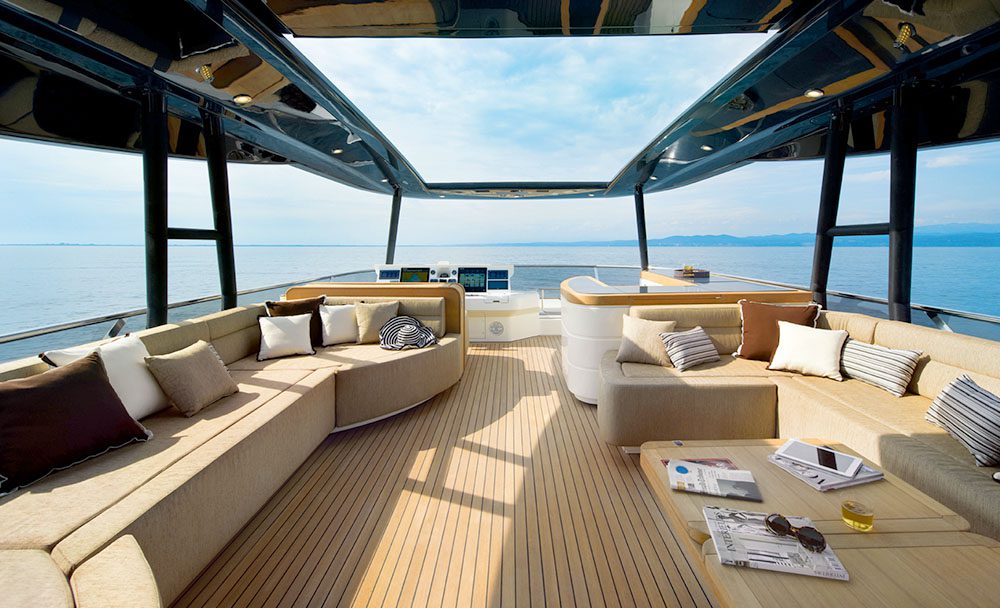 Motoryachts
Beneteau Gran Turismo 50
The Gran Turismo 50 is sporty and elegant, marrying driving sensations and lifestyles on board.Beneteau has shaken up the world of sport cruisers with this largest model of the range featuring a planing hull, a built-in retractable sun visor in the Hardtop and modular side glazing.
Beneteau Gran Turismo 46
The Gran Turismo 46, a sleek and sexy sport cruiser designed for your most memorable weekends on water.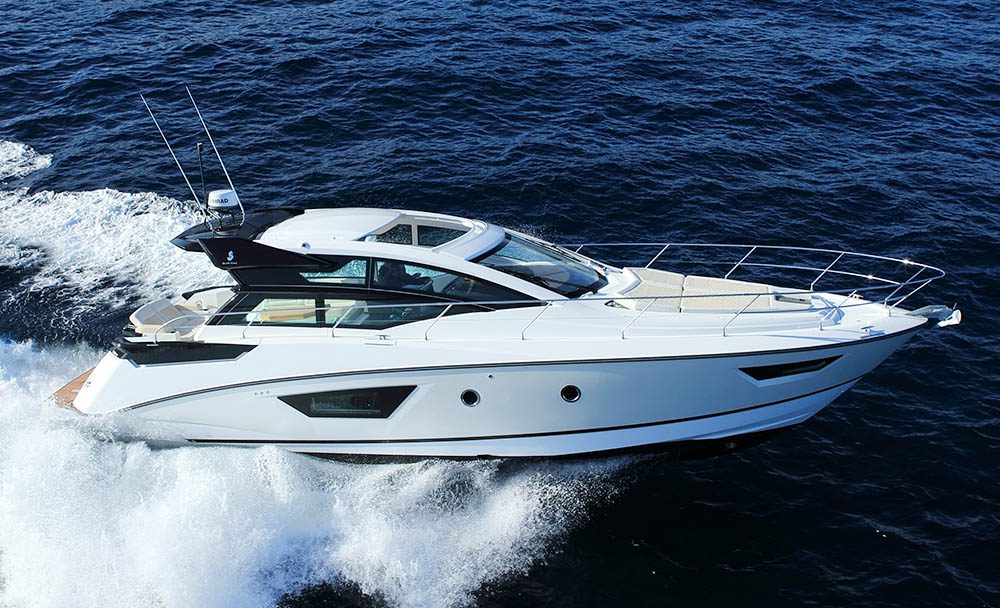 Beneteau Gran Turismo 40
The Gran Turismo 40 is a sleek sport cruiser whose performance matches her good looks, perfect for enjoying time with the entire family on the water.
Beneteau Antares 8
The Antares 8 has a new flared-out hull that delivers wonderful driving sensations, while boasting excellent seakeeping.
Beneteau Flyer 7.7
The award-winning Flyer 7.7 Space Deck is an ideal day boat for families, carrying up to 10 guests.
Catamarans
NEW ADDITION Singapore Premiere – Lagoon Seventy 7
This beautiful Lagoon flagship was finished to the highest standards complying to the worldwide prestige of CNB. The blend of elegant details and finishes and the refinement of the materials provide you with a comfortable and harmonious interior on this truly unique catamaran-superyacht. A must see!
Lagoon 50
The latest model by Lagoon with the Lagoon 50, proves to be the trendsetter of a new generation in the fleet. With her new visual identity, catamaran lovers will appreciate the generous volumes and panoramic views, more than ever enhanced.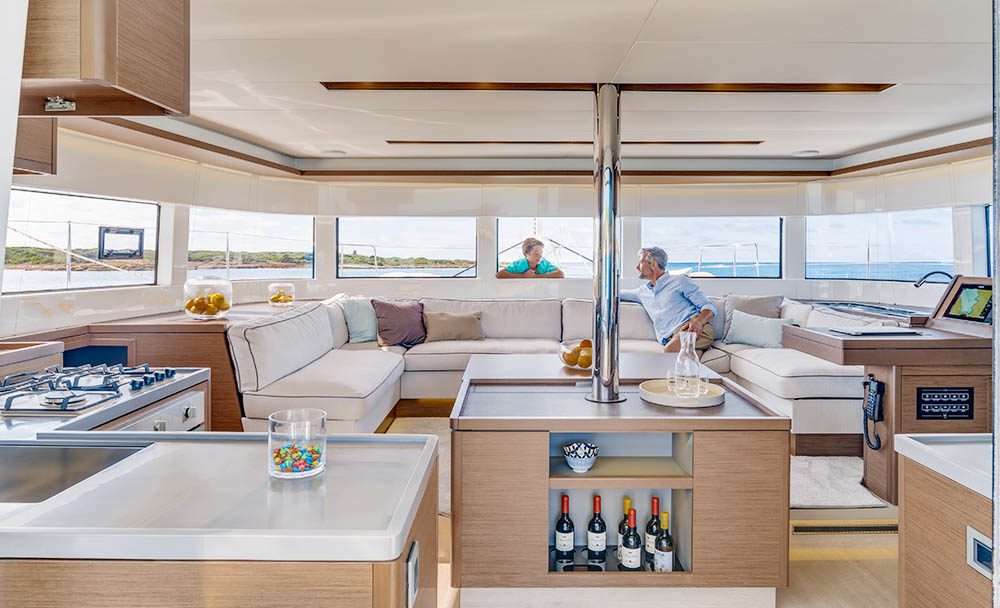 Lagoon 450F
Having several awards under her belt, the Lagoon 450F has been the most Lagoon popular since her debut and certainly due in particular to her ergonomic design and innovative use of space.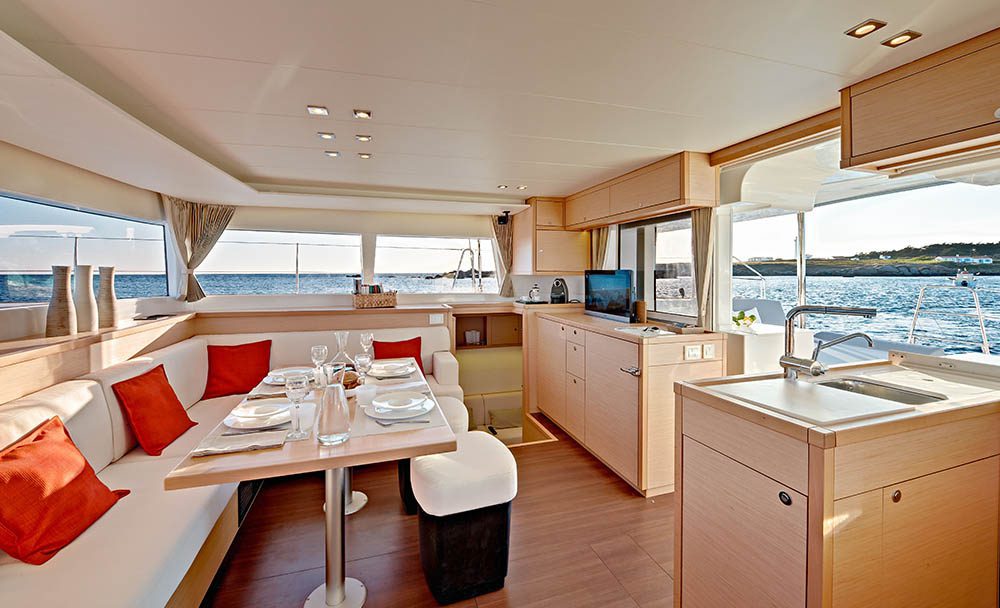 Singapore Premiere – Lagoon 40
With her new visual identity, the Lagoon 40 immediately stands out. While faithful to the image of Lagoon's "DNA", a new style is born: an individual, streamlined and accomplished design depicts her large portholes and panoramic view.
Singapore Premiere – Aquila 36
The new model in the fleet sees the Aquila 36 as truly an impressive power catamaran designed for a wide array of boating lifestyles from the family day on the water, lively cruises and fishing trips, to overnight excursions in total comfort.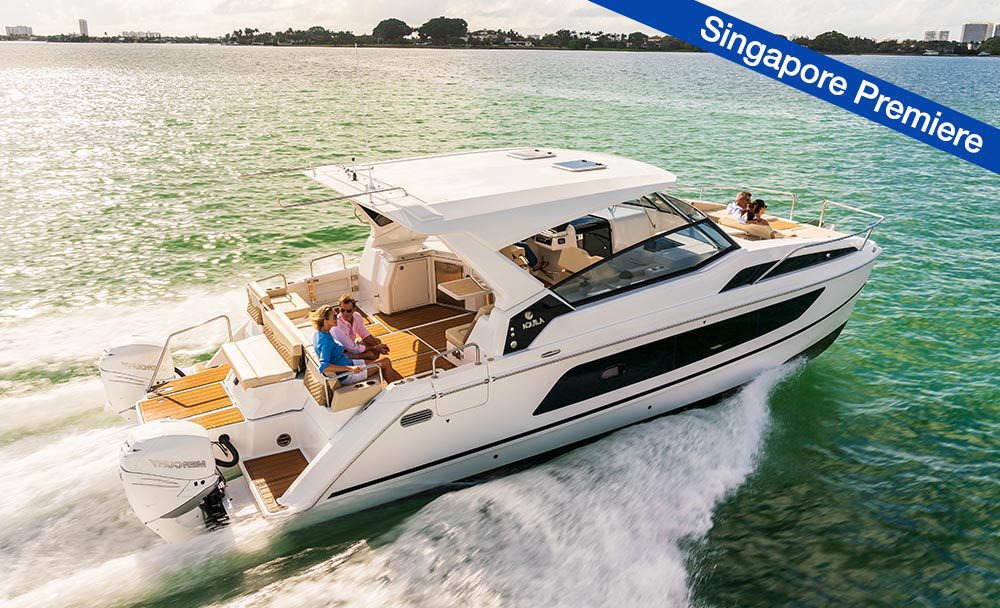 Simpson Yacht Charter & Yacht Care
You can book your next yacht charter holidays with Simpson Yacht Charter team at the show and learn how our Yacht Care teams across Asia can deliver you with a smooth and care-free yacht ownership experience with their wide range of services.
Exclusive Events at the Show
As usual during the show, we will host a series of events (by invitation only*) for our owners and guests:
| | |
| --- | --- |
| Thursday, 11 April 2019  6:30PM-9PM | Monte Carlo Yachts Venetian Cocktail |
| Friday, 12 April 2019  6:30PM-9PM | Sanlorenzo Art Soirée |
| Saturday, 13 April 2019  6:30PM-9PM | Lagoon Beneteau Dock Party  |
*Please request your invitation via your local broker or e-mail us at singapore@simpsonmarine.com
Please contact us at singapore@simpsonmarine.com or via your local Simpson Marine broker for more information on our line up of new and brokerage yachts at the show and to arrange a private viewing.
For a summary of what happened at SYS last year, check out our movie below.
We look forward to meeting you again at the Singapore Yacht Show!