Buying A Yacht In Asia
Whether you're looking for your first yacht or you have owned a variety of boats already and are now interested in buying a yacht in Asia, there are many locations in which you could start your search for the perfect vessel. If you want to buy a brand new yacht, the first thing you'll need to do is to find a reputable agent such as ourselves, who represents the best boat builders in existence today. Beneteau, Sanlorenzo, Fairline and Aquila are a few of the names that immediately spring to mind and Lagoon have to be in the mix if a catamaran is what you're after. The main centres in which you are going to find such agents are spread across East Asia and South East Asia, where many of the best yachting destinations are to be found.
Thailand
The tropical paradise of Thailand attracts yacht owners from all over the world, making it an excellent place to start your search for a previously owned or brand new yacht. More specifically, Pattaya and Phuket are the destinations we would head for if you want to get right down to business as soon as you arrive. Of course, if you don't have the time or inclination to visit in person right now, you can always engage the services of an agent or brokerage to conduct a search on your behalf. At Simpson Marine, we have helped hundreds of clients to acquire new and used yachts in Thailand, attending marine surveys and sea trials on their behalf, and negotiating directly with the vendors or their representatives.
Yacht registration in Thailand is not a particularly difficult task, whether you are buying a yacht that is brand new or one that is being sold by a previous owner. However, it does require a certain amount of patience and expertise so unless you have a pressing reason to do it yourself, it's something we would recommend leaving to us or another brokerage.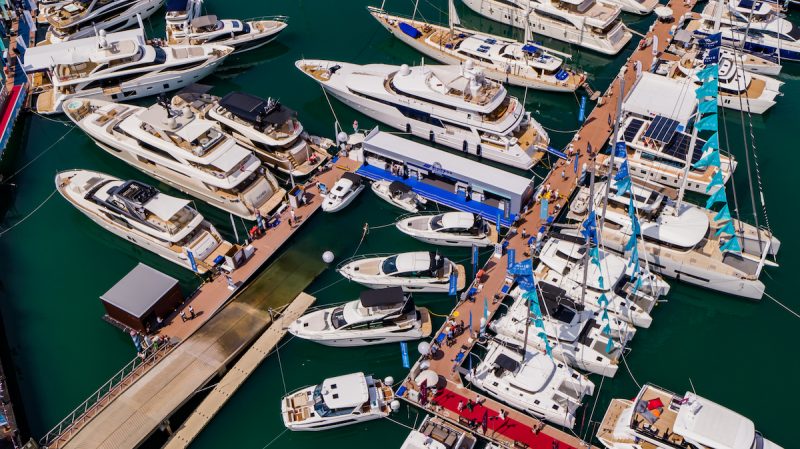 Singapore
With an annual yacht show that is growing in popularity every year and a plethora of superbly built marinas with excellent facilities, Singapore is, not surprisingly, a great place to find a competitively priced yacht. In common with many regional brokerages, we have an office in Singapore, from which we are able to keep a close eye on the latest market conditions and trends. In our opinion, this is one of the best places to buy a new or used yacht in South East Asia, and can make a great base from which to explore the area by sea. Buying a yacht here is no more or less complicated than it is in other parts of Asia and with such a wide choice of previously owned vessels, it is definitely a location that should be on your shortlist.
If you like the ideas of chartering a yacht before you buy it, you will find a great choice of vessels in Singapore, ranging from small cruisers all the way up to some of the largest superyachts in Asia.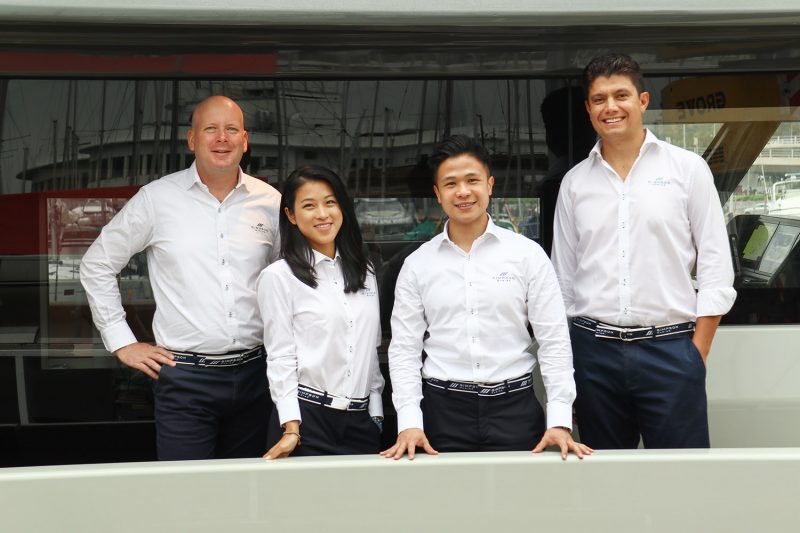 Hong Kong
Many industry experts consider Hong Kong as the boating capital of Asia, and with very good reason. It is home to numerous bustling marinas and is currently struggling to keep up with the ever-increasing demand for berths. Whilst the potential difficulties associated with finding a new berth may put you off making Hong Kong your home base, it is still a very good place to look for a new or used yacht that will be used primarily in East Asia or South East Asia. From our local brokerage office here, we help clients to find all types of vessels on a daily basis.
If you would like to check out the local scene for yourself, booking a trip in October 2021, to coincide with the very first Hong Kong Yacht Show, is well worth considering. If not, we advise contacting a member of our HK team and letting them know exactly what you are looking for.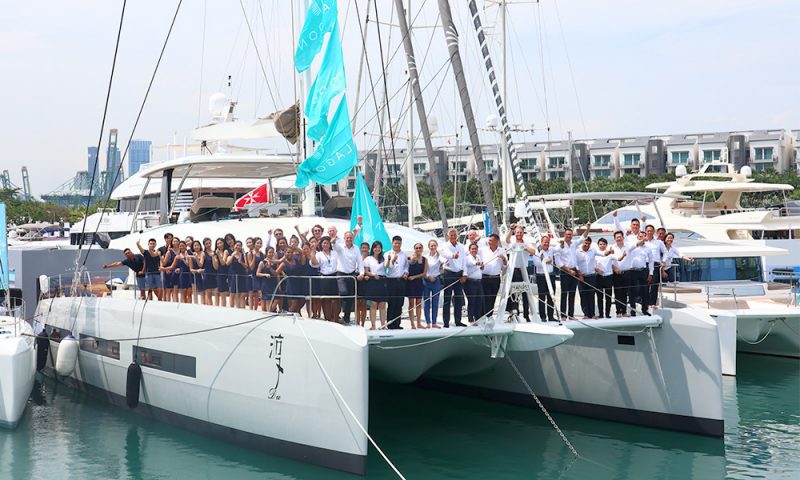 Starting Your Search with Simpson Marine
With the help of our on-location experts, you can search for the perfect vessel in any or all of the above-mentioned locations in East Asia and South East Asia. In addition to benefiting from our negotiation skills and market knowledge, this approach will make the process of buying a yacht much easier than would otherwise be the case. We can take care of all the necessary paperwork on your behalf and help to arrange finance for your purchase if required, along with a suitable insurance policy.
Simpson Marine is Asia's leading and largest yacht dealership and as well as the aforementioned offices we have fully operational sales offices in Jakarta & Bali in Indonesia. Shenzhen & Sanya in China. Port Dickson in Malaysia and in Taiwan we have three offices located in Kaohsiung, Penghu & Taipei