The much-awaited Lagoon Escapade Thailand is back for its 2023 edition, promising an unforgettable yachting extravaganza like no other. Set your course for 3-5 November and get ready to embark on a remarkable journey filled with adventure, camaraderie, and the stunning beauty of Thailand's waters.
The Lagoon Escapade Thailand is an annual event that brings together Lagoon catamaran owners, sailing enthusiasts, and adventurers from around Asia. This remarkable gathering provides a unique opportunity to forge lifelong friendships while experiencing the thrill of sailing in one of Southeast Asia's most captivating destinations.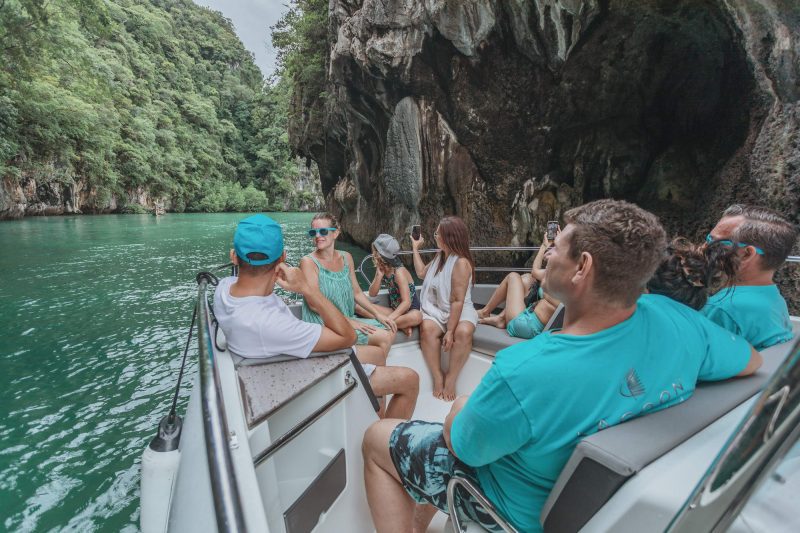 During the three-day event, you'll have the chance to sail alongside like-minded individuals and explore the hidden gems of Thailand's remarkable coastline. From the breathtaking limestone karsts of Phang Nga Bay to the stunning white-sand beaches of Koh Hong and the vibrant marine life of the Similan Islands, each day will present a new chapter in your seafaring adventure.
The Lagoon Escapade Thailand offers a well-curated itinerary, carefully designed to showcase the very best of Thailand's natural beauty. Picture yourself snorkeling in crystal-clear waters, savoring delectable local cuisine, and anchoring in picturesque bays where tranquility reigns supreme. It's an experience that will leave an indelible mark on your soul.
Whether you're a seasoned Lagoon owner or a newcomer to the family, the Lagoon Escapade Thailand is the perfect platform to immerse yourself in the unique world of Lagoon catamarans. Discover the latest innovations, engage with industry experts, and be part of a vibrant community that embraces the freedom and beauty of life on the water.
Now is the time to set sail and create memories that will last a lifetime. We invite all Lagoon catamaran owners to seize this incredible opportunity and sign up for the Lagoon Escapade Thailand 2023. Don't miss the chance to be part of this extraordinary event and embark on a journey that will redefine your love for sailing.
Get in touch with us at lagoon@simpsonmarine.com to sign up for this event, and sail with us into the adventure of a lifetime.