Mark your calendars for an active day of sailing, socialising, and celebration at the Beneteau Cup Hong Kong 2023. Set to take place on 28 October, this highly anticipated event promises to be the best lifestyle sailing regatta in Hong Kong. Calling all proud Beneteau sailing boat owners – this is your chance to join us for an unforgettable day of camaraderie and excitement.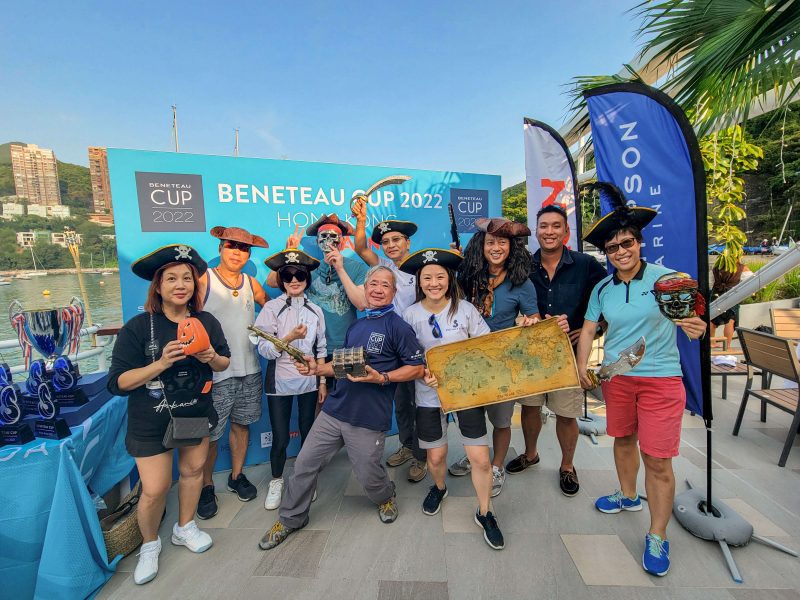 The event kicks off bright and early at 9am at the Aberdeen Boat Club on Middle Island, Hong Kong. Get ready to showcase your sailing prowess as you compete in thrilling day races alongside fellow Beneteau owners. Feel the wind in your sails as you navigate the stunning Southernside of Hong Kong, creating lasting memories and forging new friendships along the way.
After an active day on the water, unwind and relax on the docks of ABC Middle Island. Soak in the post-race ambiance as you mingle with like-minded sailors, sharing stories of triumphs and challenges. Immerse yourself in the vibrant social networking atmosphere, surrounded by a community that shares your passion for the sea.
As the sun sets, prepare to indulge in the highlight of the event, the themed 'French Riviera Sailors' gala dinner. Hosted at the ABC Middle Island Clubhouse, this enchanting evening will be a sensory delight. Feast on an extensive banquet buffet, featuring delectable seafood stations, premium carvings, tantalising curries, selection of pastas, refreshing salads, tempting desserts, and a range of delightful side dishes.
Raise your glasses as you enjoy free-flowing champagne, wines, beers, and soft drinks, while a live band creates the perfect ambiance. The grand finale of the evening will be the awards ceremony, where prestigious prizes from renowned brands such as Beneteau, Devialet, Fortnum & Mason, and many more will be presented. Your achievements will be celebrated amidst an atmosphere of excitement and anticipation.
Sign up now and get ready to sail, socialise, and make lifelong memories at the Beneteau Cup Hong Kong 2023. Prepare yourself for a day filled with thrilling races, exquisite cuisine, live entertainment, and the camaraderie of fellow sailors who share your love for the sea. This is an event not to be missed, so secure your spot today and embark on an extraordinary sailing journey like no other.
For more information about the regatta please email us at beneteau@simpsonmarine.com
To sign up for the 2023 edition please click here