We are delighted to announce the extension of its collaboration with the most prestigious institution in the world of performing arts, the Hong Kong Ballet. As a proud Cinderella patron, Simpson Marine is committed to fostering the arts and creating meaningful cultural experiences for its discerning yacht owners. Building upon the success of their partnership, this year's collaboration will feature an exciting lineup of world-class ballet productions, including La Bayadere, The Great Gatsby, The Nutcracker, and the timeless classic Swan Lake.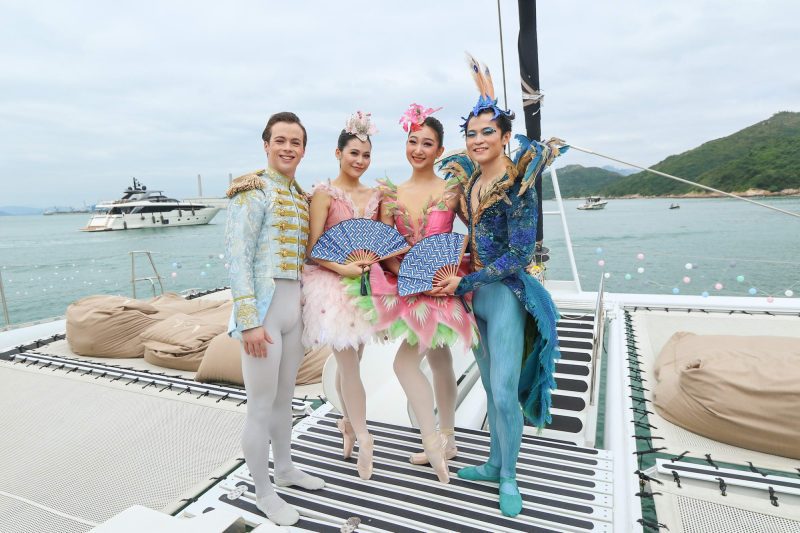 The synergy between yachting and the arts lies at the heart of Simpson Marine's commitment to enhancing the lifestyles of its owners. Through this collaboration with the Hong Kong Ballet, yacht owners will have unique opportunities to delve into the enchanting world of ballet and indulge their passion for the arts. This partnership seeks to provide exclusive touchpoints, exceptional performances, and unforgettable experiences that seamlessly merge elegance, beauty, and artistry.
Ending the 2022/23 season, La Bayadere transported audiences to the opulent world of 19th-century India, where love, betrayal, and redemption intertwine in a mesmerizing ballet masterpiece. The production's stunning sets, lavish costumes, and exquisite choreography promise to captivate the senses and transport viewers into a realm of pure artistry.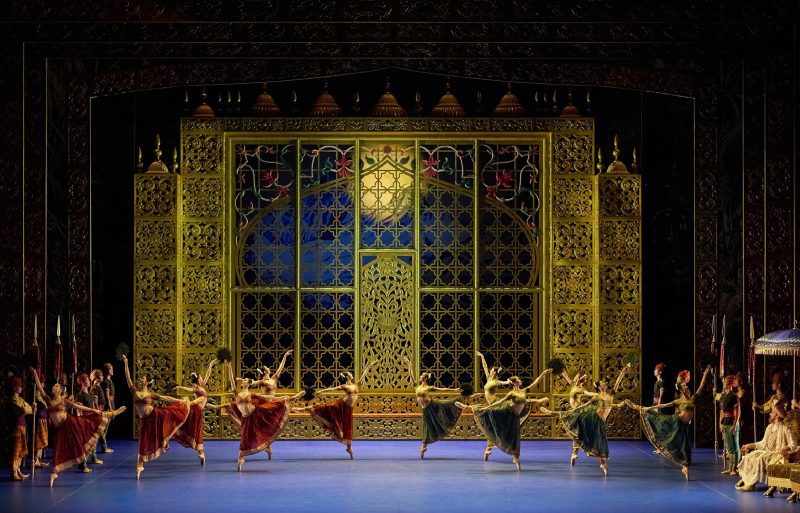 Next in line after summer holidays, The Great Gatsby, inspired by F. Scott Fitzgerald's iconic novel, will take centre stage, revealing the glamour, decadence, and allure of the roaring twenties. This ballet adaptation, infused with jazz-age energy and passion, will immerse audiences in the whirlwind of love, longing, and shattered dreams.
As the holiday season approaches, The Nutcracker will bring the beloved tale to life, enchanting audiences of all ages. This cherished ballet, complete with the timeless Tchaikovsky score, will ignite the magic and wonder of the holidays, creating cherished memories for families and loved ones.
Finally, the timeless classic Swan Lake will grace the stage, showcasing the mastery of the Hong Kong Ballet's dancers as they bring to life the poignant tale of love, deception, and eternal devotion. The breathtaking performances and Tchaikovsky's hauntingly beautiful score will stir emotions and leave audiences spellbound.
Simpson Marine's collaboration with the Hong Kong Ballet aims to create exceptional experiences for yacht owners, providing them with unique access to the world of ballet. As Cinderella patrons, Simpson Marine will extend exclusive invitations, backstage tours, and curated events to yacht owners, enabling them to immerse themselves in the art form and deepen their appreciation for ballet. By seamlessly integrating the worlds of yachting and ballet, Simpson Marine aims to elevate the lifestyles of its discerning clientele, offering them the opportunity to embark on extraordinary journeys both on and off the water.
For details on this collaboration please contact your local Hong Kong broker or our marketing team at marketing@simpsonmarine.com