Founded on the hallmarks of British craftsmanship, the Fairline brand encompasses power, performance, and comfort. Bringing fresh ideas to respected classics, the brand's long-standing collaboration with award-winning Italian yacht designer Alberto Mancini combines contemporary style with a reputed British shipbuilding heritage. A smart design approach and commitment to reliability creates yachts that abound in light, are famous for their attention to detail, celebrate volume and comfort, all paired with outstanding seakeeping and performance.
Simpson Marine has secured some of the most popular Fairline motoryachts available for delivery in Asia this year, so please do not hesitate to contact us to explore the best cruising options for you and your loved ones.
Introducing the Fairline Squadron 68, a modern and spacious flybridge yacht designed by Alberto Mancini. With its contemporary interior, sumptuous materials, and luxurious finishes, the Fairline Squadron 68 exudes elegance and comfort. Its elevated flybridge offers panoramic views and multiple relaxation areas, perfect for family adventures. The yacht's innovative layout, including an open-plan living concept and flexible cabin options, ensures superior on-water living. Embrace the perfect blend of ruggedness and sophistication as you explore the world aboard this Fairline Squadron 68.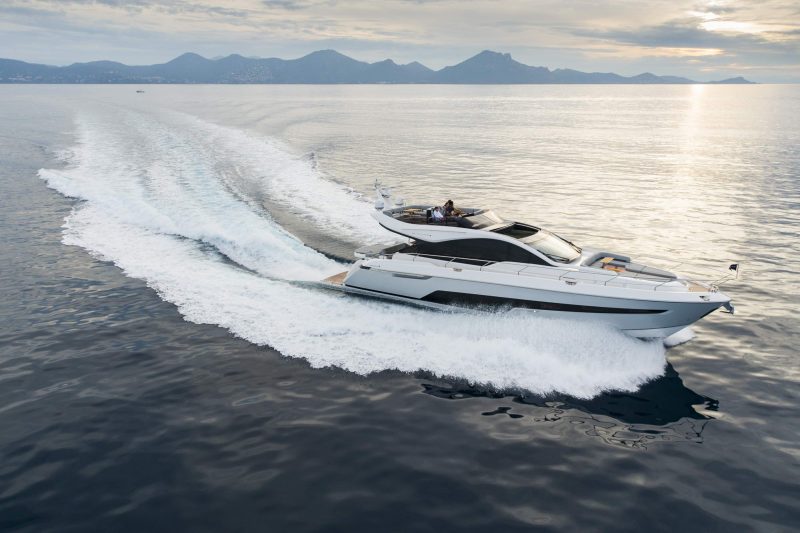 | | |
| --- | --- |
| | |
Welcome to the Fairline Phantom 65, where luxury meets exhilaration. Inspired by the award-winning Targa 65, this yacht strikes the perfect balance of calm and excitement. Enjoy unparalleled relaxation in beautifully handcrafted spaces or feel the thrill on the sportsbridge as you soar across the water at 35 knots. With up to four cabins, luxury accommodation awaits on this extraordinary vessel. Step aboard and experience a yacht like no other.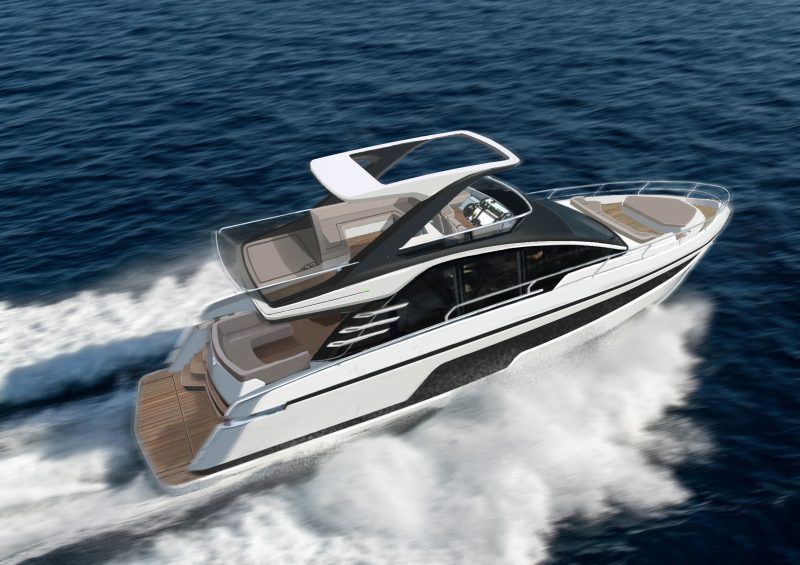 Presenting the new Fairline Squadron 58, a modern marvel set to make waves in 2023. This innovative yacht combines iconic design cues with contemporary elements, delivering the utmost luxury and craftsmanship. With its beach club option, spacious flybridge, and unique features, Fairline Squadron 58 promises an unrivalled connection to the water, setting a new standard in yacht design. Get ready to experience the epitome of yachting excellence.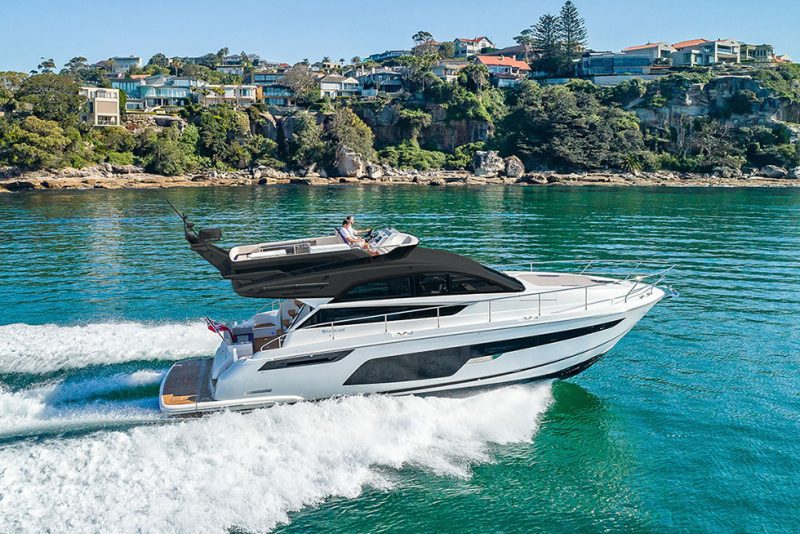 | | |
| --- | --- |
| | |
Introducing the Fairline Squadron 50, an elegant and spacious family yacht designed for socialising and adventure. With its versatile layout and high-end finishes, the Fairline Squadron 50 offers a luxurious and comfortable setting for all guests. The spacious flybridge with a wet bar and sunbeds provides the perfect space for relaxation and taking in breathtaking views. Customisation options and various layout configurations ensure this popular model suits every owner's preference, making it the ultimate choice for both short breaks and extended excursions on the water.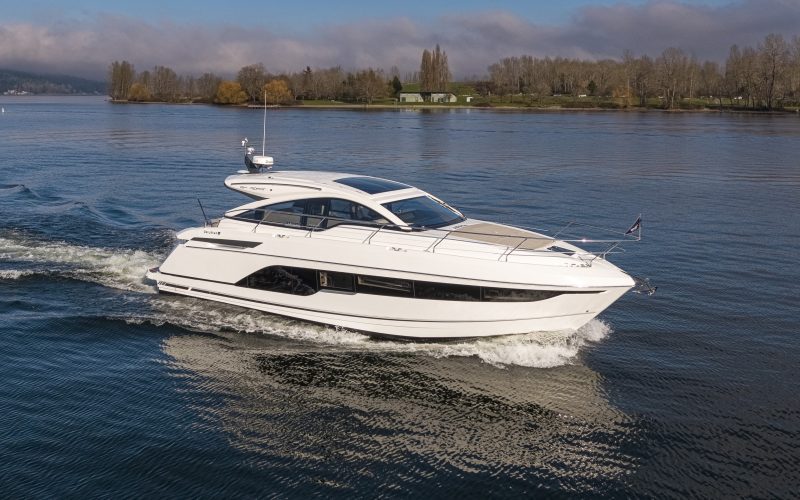 | | |
| --- | --- |
| | |
Sleek, sporty lines characterise the all-new Fairline Targa 45 GT. This rejuvenated model exudes the charm of the Riviera, offering an inviting and elegant space for guests. Designer Alberto Mancini's signature style ensures a captivating experience, while the spacious cockpit with a door-less design brings the outdoors in. With stylish sunbeds, a modern galley, and flexible sleeping arrangements, this yacht promises the utmost comfort and relaxation. Discover the perfect balance of speed and sophistication as you embark on unforgettable adventures aboard the Fairline Targa 45 GT.
| | |
| --- | --- |
| | |
Discover the brand new Fairline Targa 40, a modern and sporty addition to the Targa family. With its flowing design, hardtop, and electric canvas sunroof, the yacht offers a sociable cockpit featuring a fold-down beach club balcony to starboard, perfect for sipping your favourite cocktails and enjoying the views. The spacious interior and large windows ensure uninterrupted ocean scenery. Experience the thrill of speed and precision handling with the latest touch-screen display at the beautifully designed ergonomic helm. An integrated garage holds a tender for shore excursions. Embark on tomorrow's adventures with luxury, style, and technology on the Fairline Targa 40.
Have more questions and wish to discuss with our broker? Please contact us at fairline@simpsonmarine.com for further discussion and we will be delighted to help you find your dream Fairline yacht.