The winds of change are blowing at Simpson Sailing Academy as we proudly announce the recent inclusion of more schools into our Simpson Sailing Academy programs. As we expand our portfolio of courses, our commitment to providing top-notch sailing education and adventure grows stronger than ever before. The enthusiasm and interest shown by other schools have ignited a new wave of possibilities for us.
Among the remarkable developments, schools from further afield have expressed keen interest in participating in Simpson Sailing Academy's weeklong multi-activity and Duke of Edinburgh International Award residential programs. Our dedicated team headed by Chief Instructor Alfie Rowson is now tailoring a model that caters perfectly to each school's needs. This expansion not only underscores our positive reputation but also allows us to share the joy of sailing with a wider audience.
Speaking of our team, we are thrilled to share that we've scaled up our instructor force. We have now grown to six full-time instructors with four casual instructors to meet the demand. This dynamic team is not only qualified but also boasts an impressive sailing pedigree. Many of them are members of the Thai National Squad, and have competed at the international level in dinghies, keelboats, and yachts, including prestigious events like the SEA Asian Games, Star Sailors League (SSL) Gold Cup, and TP52 Super Series.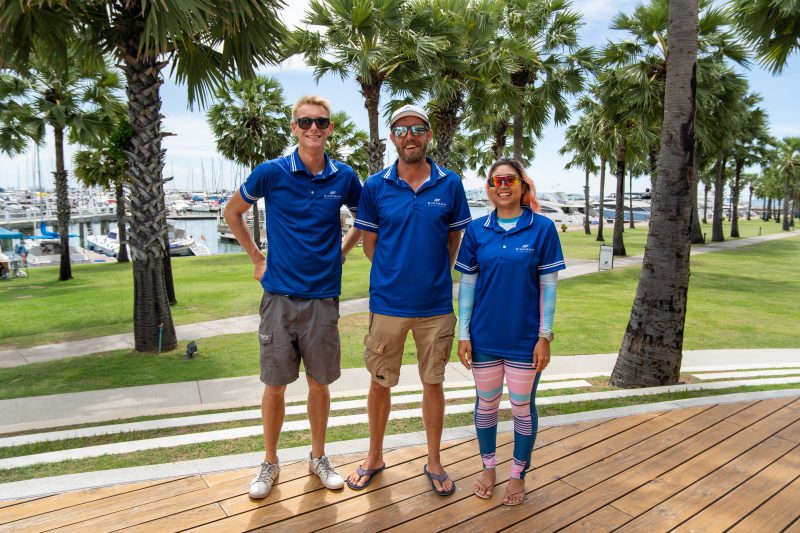 Simpson Sailing Academy is also on the brink of a significant milestone – becoming an endorsed provider by International Yacht Training (IYT) for yachting qualifications in both Pattaya and Phuket. This exciting development will enable us to offer a range of IYT courses that are internationally recognised and respected. Soon, you can embark on a journey to achieve qualifications like International Crew, International Flotilla Skipper Sail and Catamaran, Bareboat Skipper Sail and Catamaran, Yachtmaster Coastal Sail and Catamaran, and even Yachtmaster Offshore Sail and Catamaran.
As the wind fills our sails with anticipation, we invite you to be part of this remarkable journey. With expanded programs, a dynamic team of seasoned instructors, and internationally recognised qualifications on the horizon, there has never been a better time to step aboard with Simpson Sailing Academy.
Adventure, education, and a sea of possibilities await. Get in touch with us at academy@simpsonmarine.com to find out more.