As a global leader in yacht building, with 135 years on the market and a solid reputation as a trusted and reputed boat builder, the Beneteau Group's yachts have long proven to be a safe haven for our clients in Asia. An appealing option for long time owners they are also a great choice for first-time buyers looking for a reliable, comfortable, safe and easy to handle model to start their boating adventure, often together with family and friends. With their diverse ranges of sailing yachts, inboard and outboard motorboats, Beneteau has something for everyone with no less than eight brands and over 200 models of recreational boats. This impressive offering ensures their unquestioned leadership on the boat market in Asia.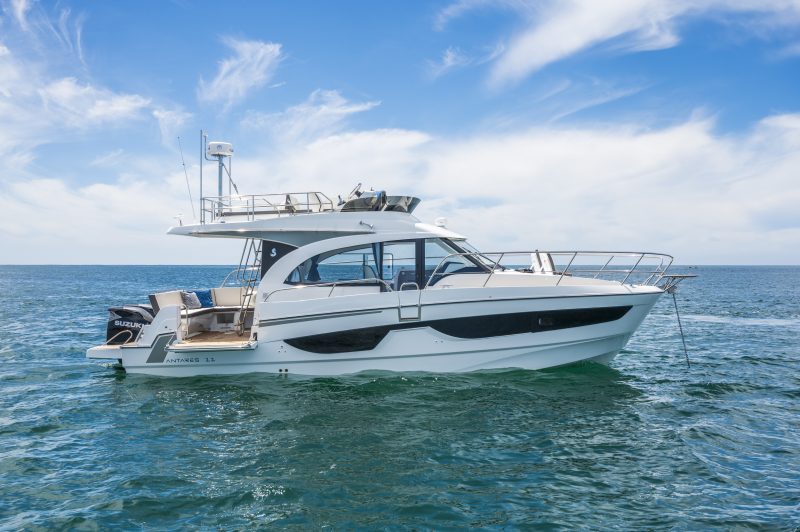 Bénéteau Antares 11 Fly
This year Simpson Marine have seen an unprecedented popularity for the Beneteau outboard range with 10 Beneteau Power boats sold to date in 2020 including the new Antares 11 and Antares 11 Fly. With an overall length of 11 metres, this new flagship of the Antares fleet is the perfect illustration of a family cruiser. Safe, ideal for cruising, and seaworthy, the contemporary design of this powerboat focuses on comfort and space, as well as safety and innovation. On the power boat side we have been happy to see two new models from the popular Swift Trawler range – the ST41 and the ST47 – sold to Hong Kong and Phuket respectively. We are certain that this is only beginning in Asia for the promising ST range which has totally revisited the safe passage-keeping of the trawler style into a compact and comfortable yachting package. The Swift Trawler range combines economical cruising, comfort and safety that appeals to families or couples looking for a safe retreat and a reliable option for regional cruising.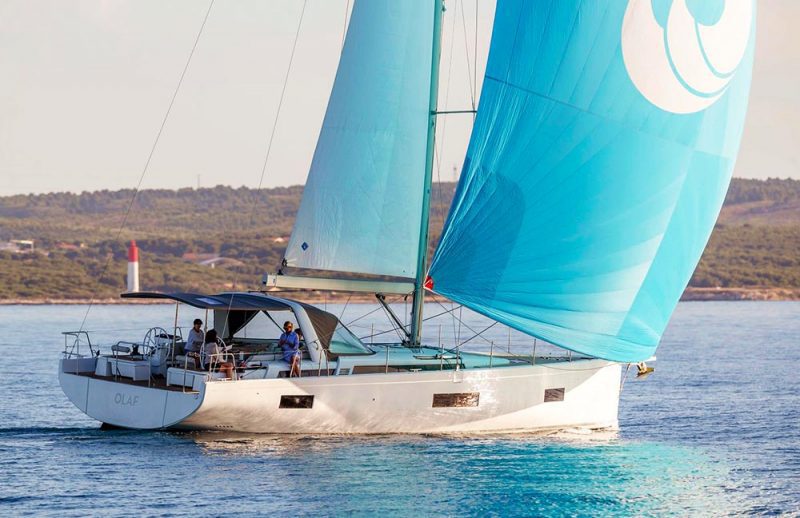 Beneteau Oceanis Yacht 54
On the sailing side, Beneteau has been progressively upgrading their historic range of Oceanis yachts with the new 30.1, 40.1, 46.1 and 51.1 models all getting a lot of traction in Asia thanks to their easy handling and increased focus on cruising comfort ­– a true trait of the Oceanis range. Topping this development is the latest addition, the Oceanis Yacht 54, which is a comfort cruiser version of the new performance cruiser First Yacht 53. Two slots have already been sold into Taiwan, adding to a very active fleet of sailing Beneteau boats actively racing around Taiwan and Penghu Islands, led by our Simpson Taiwan team of sailors. The First Yacht 53 has recently been handed over to her very proud owners and the second one is expected to arrive early next year to Kaohsiung.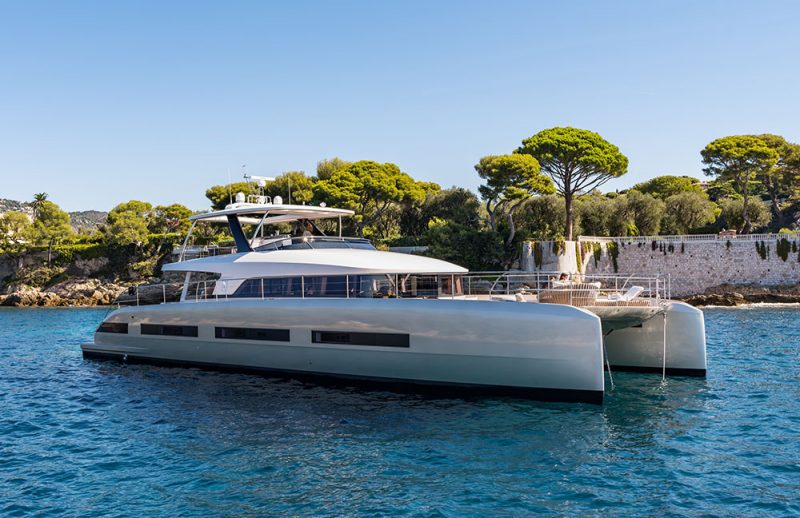 Lagoon Seventy 8
Catamarans from Lagoon are another confirmed success story and we have taken orders for eight Lagoons to date, with models spanning the new 40–42–46–50 and bigger units including the Sixty and Seventy lines. To avoid the waiting lists for Lagoon catamarans in Asia we have secured a few new yachts with short lead times including the Lagoon 42, 46 and 50. A rare treat on the market today, the motor yacht flagship Seventy 8 is currently available for sale in Singapore, catering to owners who cannot decide whether to own a private island or a yacht. With the Seventy 8 you can have the best of both options as her volumes are massive and the living space and quality are beyond standards in the multihull world.
Having represented Beneteau and Lagoon brands for the past 35 years in Asia, the Simpson Marine team is delighted to see that the Beneteau Group has put owners' safety, comfort and pleasure as their first priority. Likewise, the Group is advanced in the fields of innovation and technical developments that give their boats a truly modern feel and attract many younger and first time buyers looking for a seamless and "cooler" boating experience. With integrated management systems, top notch electronics, world class comfort, amenities and equipment, and dedicated storage for the water toys, they all combine to deliver an incredible boating experience. They truly are the full package!
Please contact our team at beneteau@simpsonmarine.com or lagoon@simpsonmarine.com or talk to our local teams if you would like to explore Beneteau and Lagoon yachts in Asia.