You will have heard much about Sanlorenzo if you are into yachts. This is because they are one of the best tailor-made yacht companies globally. For over sixty years, they have been designing and building yachts to suit the needs and styles of their owners. They are masters at customisation and have proven that there is room for pretty much anything you could want on a yacht.
Sanlorenzo is dedicated to creating yachts that match their owner's tastes, lifestyles, hobbies, and habits. Their team has some of the best international designers to help them achieve this goal. Sanlorenzo has consistently set new standards for the yachting industry in safety, design, and unique ideas. Owning a bespoke yacht by Sanlorenzo means having something more than just a sailboat. It is a part of you and shows off your personality and what you stand for.
Throughout this article, we will discuss why Sanlorenzo is your ultimate choice while looking at some of its products so far.
The journey of Sanlorenzo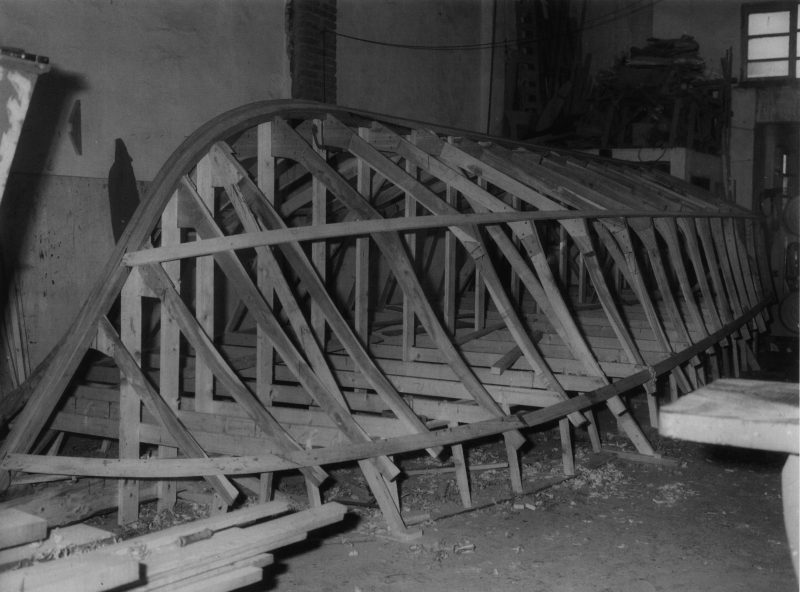 Since 1985 Sanlorenzo has constructed all of their yachts with wood. This changed in 1995 when they launched their first fibreglass yacht. The standard for luxury motor yachts was now set with the creation of the SL75. Then in 1998, they were finally established as a world-leading premier superyacht builder. In 1995 they opened a facility in a nature park located in Ameglia, La Spezia. This inspired their commitment to providing environmentally considerate yachts and ascertaining the ISO 14001 certification for Environmental Management. Then in 2005, the company's ownership changed to Massimo Perotti. Since then, they have been ahead of the game in providing bespoke luxury superyachts for some of the most high-end clients in the world.
Why choose Sanlorenzo yachts?
The best way to see why Sanlorenzo yachts are the best choice for you is to look at some of the incredible models on the market today.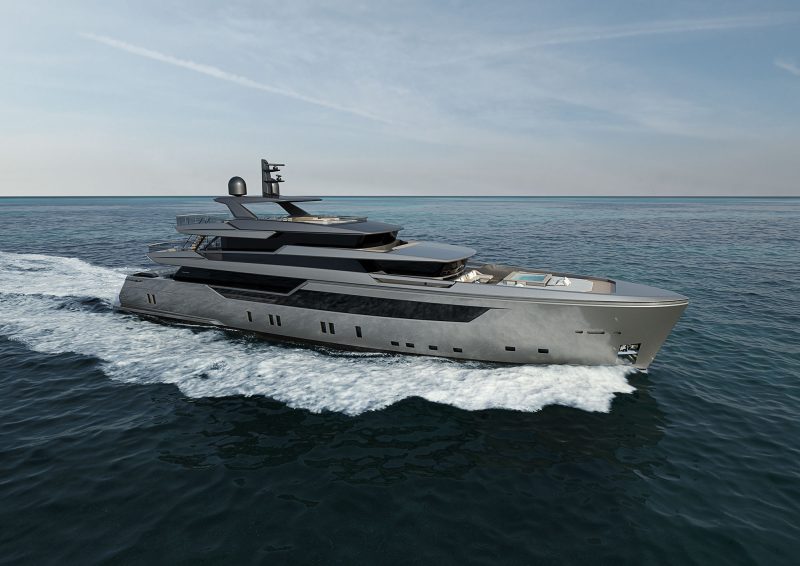 The Alloy is a luxury 44.5m (144ft) by 9m fast displacement superyacht able to reach 23 knots. It boasts intoxicating sea views from both the main deck and the lounge on the sky deck.
A fantastic feature is the master cabin which spans three levels with a mezzanine loft structure over an impressive area of 147 sqm.
This yacht offers an abundance of possibilities for different layouts, which can be arranged upon purchase.
The Alloy also offers exceptionally spacious lounge and dining areas, luxurious bathroom facilities and beautifully designed spiral staircases.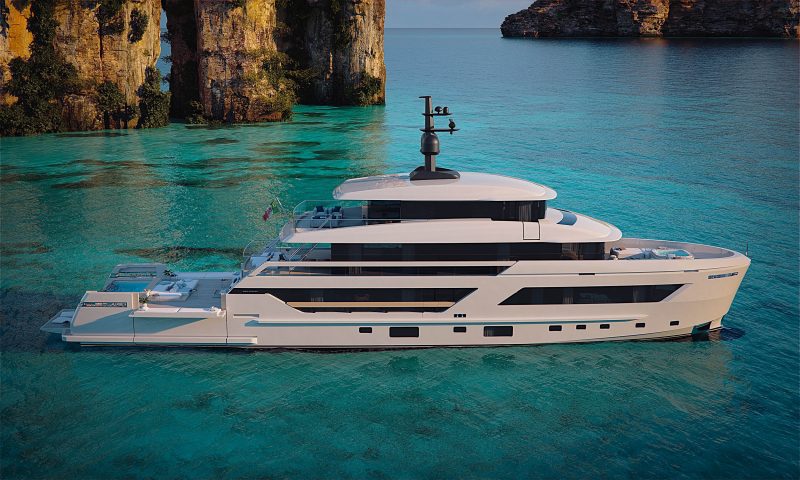 This yacht is 44 metres in length and has five decks. The aft area is a vast open-air living room that can be increased by a further 18 sqm because of its folding balconies.
X-Space also has a private 18 sqm raised pool out of sight from any onlookers.
Many pockets of space can be enjoyed in private or by a group.
Owners looking for some privacy can bask in the knowledge that a sizable hanging terrace can be used as a social space and will remain unseen by passers-by.
There is another private upper deck that is specifically designated for the owner. This space has a lounge, office, bedroom, bathroom, and jacuzzi.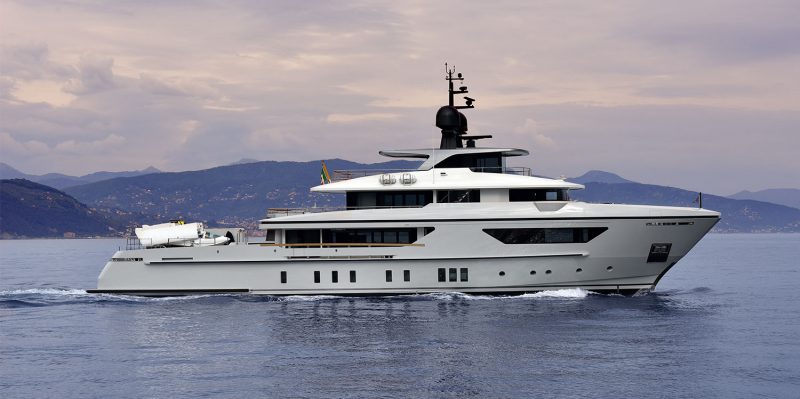 This award-winning vessel is Sanlorenzo's first explorer yacht. It is a displacement-hull yacht constructed with a steel hull and aluminium superstructure.
This yacht blends luxurious comfort with a sleek exterior and offers more space, safety, and self-reliance for owners wishing to take a more extended cruise.
The deck can accommodate tenders, toys, and a crane to launch them.
This yacht has enough space for pools, a gym, saunas, and a Turkish hammam, which were the options chosen by the first owner of a 460EXP.
Another incredible feature of this yacht is that it is eco-friendly, meaning that it doesn't rely on generators when the yacht is anchored.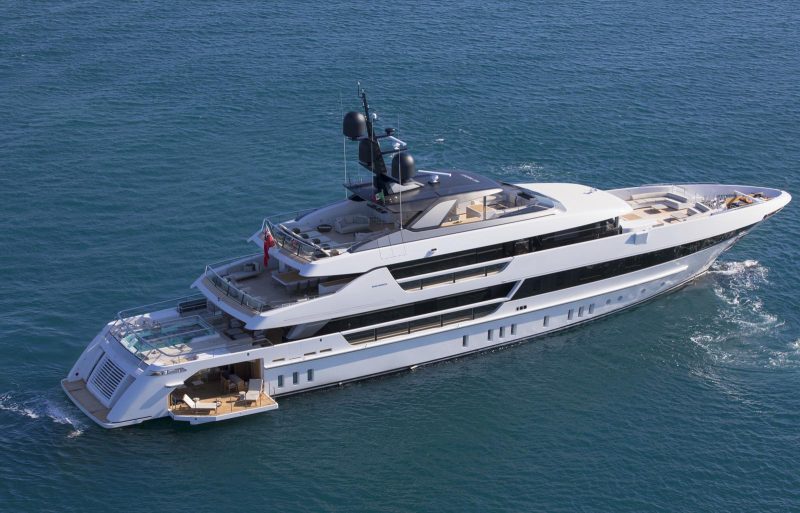 This is a 52-metre mega yacht that can accommodate ten guests across five spacious suites.
One incredible feature from her extensive list is a large glass-bottom swimming pool over its massive beach club.
It also comes with fold-out balconies, a drive-in tender bay, a gym, a sauna, a jacuzzi, and almost too many toys to enjoy.
A massive sky lounge is on the upper deck with a luxurious dining saloon and sundeck.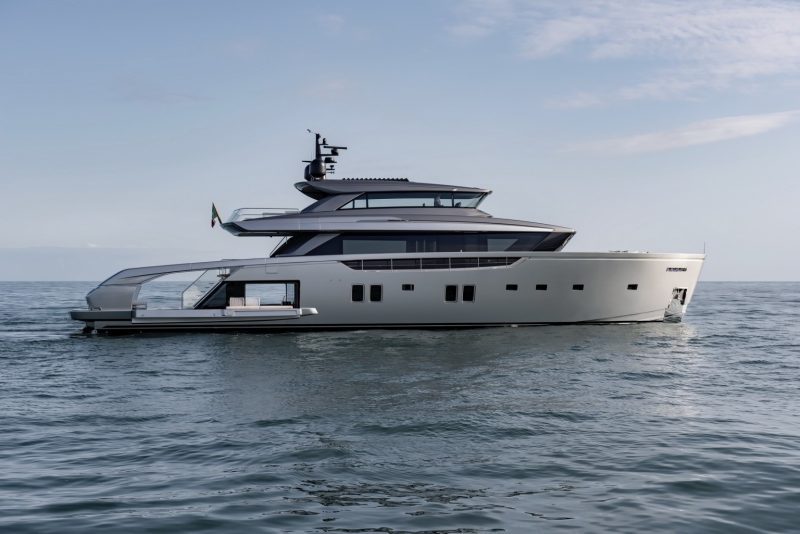 This is a 34.16-metre yacht that has achieved brand-new and completely original architectural feats. So much that it doesn't even feel like you are in a boat, and is often referred to as a floating villa.
A luxurious and modern spiral staircase at the yacht's centre connects all three decks.
It is filled with extremely modern and elegant living areas and huge windows to give a panoramic view of the outside world.
Technology has been a key feature in this yacht's design, allowing the owner to expand its spaces or create a private boudoir for some alone time.
Who knows what lies ahead?
With Sanlorenzo always setting the standard, it is hard to see what lies ahead in their next big production. But we are sure that it will be out of this world, sustainable, creative, and boast some fantastic features. The best thing about owning a Sanlorenzo is that no two yachts are the same, so what you own will be 100% unique and yours. Each Sanlorenzo shares unique features and intricate designs based on the owner's needs and personality. This makes it easy to see why owning a Sanlorenzo is the right way to go.
Are you interested?
If you are considering your first or next yacht purchase, Simpson Marine offers an extensive collection of Sanlorenzo yachts. So why not browse the Sanlorenzo yachts for sale on our website or get in touch if you would like to know a little more about the customisation process of your Sanlorenzo? We are sure your head is filled with questions already, and please do not hesitate to contact us at hongkong@simpaonmarine.com We have been helping people achieve their yachting dreams since 1984, so let us help you achieve yours.