The first ever Bluegame BGX60 has arrived in Asia, making her debut at the recent Singapore Yachting Festival, leaving an indelible mark on the maritime landscape of the region. Simultaneously, our Sanlorenzo Asia team also took delivery of another unit of the BGX60 in Hong Kong, further amplifying the excitement surrounding this exceptional vessel, and growing the fleet of Bluegame yachts cruising around Asia.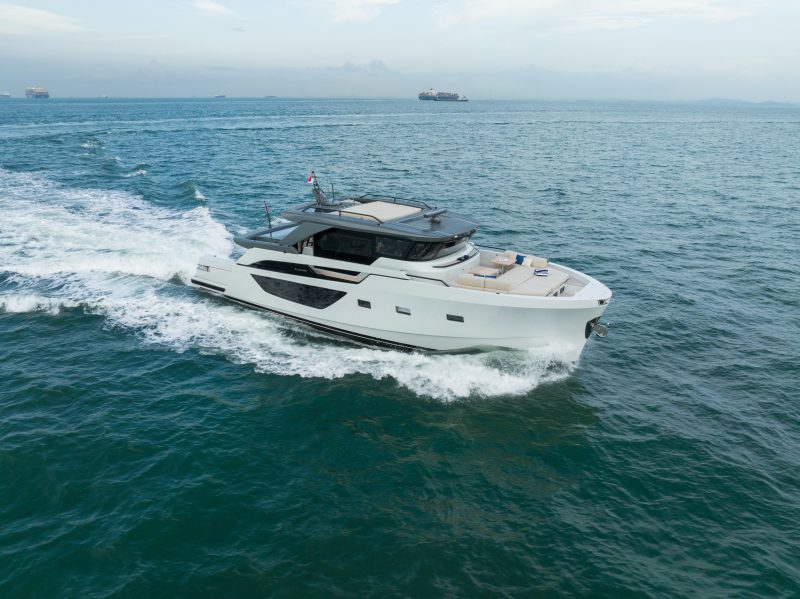 These new BGX60s join their larger sisters, the BGX70s, already making waves as they gracefully cruise through the breathtaking waters of Hong Kong and Singapore. Together, they create a significant presence for the Bluegame brand, offering discerning yacht enthusiasts many options to indulge in the ultimate maritime experiences across Asia's stunning coastlines.
The brainchild of  Sanlorenzo, the BGX series fuses cutting-edge design and engineering with a passion for uncompromising luxury. Blending the expertise of Luca Santella, Bluegame's Head of Product Strategy, and Zuccon International Project, a world-renowned, award-winning design firm, the BGX range represents a bold leap forward in yachting innovation. The BGX60 embodies the world of fun and adventure, promising unforgettable experiences and opening a world of exploration throughout Asia's incomparable waters.
Discover Asia's first BGX60 in either Hong Kong or Singapore – we look forward to welcoming you aboard. Contact our dedicated team at bluegame@simpsonmarine.com to request full specifications or to arrange a private appointment.