Sanlorenzo Asia is pleased to announce its first-time participation in the 2023 Shanghai West Bund Art & Design Fair, to be held from 9-12 November at West Bund Art and Exhibition Centre in Shanghai. Sanlorenzo Asia will collaborate with its long-term partner, Wei Gallery from Hong Kong, China, to present the artwork "Deep Blue Love" created by artist Alixe Fu.
"Deep Blue Love" is a triptych with the concept of "embracing the sea and thinking like a whale". The work, which is the artist's latest piece, is made of oil painting on canvas and multiple materials. Humans and nature are inseparable from the earth's ecosystem, and now excessive plastic waste has become a global environmental problem. Up to 12.7 million tons of plastic waste flows into the ocean every year, polluting the marine ecology and entire food chain. The artist, Alixe Fu, integrates the concept of environmental protection and public welfare into his personal creations. With "Deep Blue Love", he expresses his concern for life poisoned by plastic and calls for the reduction of plastic waste and protecting the earth. Sustainability and ocean protection is an important component of Sanlorenzo's "Road to 2023" strategy, which focuses on clean energies and sustainability. This striking piece of art from Alixe Fu visually depicts the issue of the fundamental importance of looking after the planet and its ecosystem.
French Chinese artist Fu Qingfeng (aka Alixe Fu) was born in Yunlin, Taiwan, China in 1961. He currently lives in between Taiwan, Paris, and Beijing. He has traveled to Paris, New York, Tokyo, and other locations with art exhibitions, and his artistic creations include oil paintings, colour ink, sculptures, and public art. His works have been exhibited at the Grand Palais in Paris, the Museum of Contemporary Art in Taipei, the Today Art Museum in Beijing, and other institutions in Europe, America, and Asia. The experience of living in France for many years allows the artist to utilise Western modernist artistic expression techniques, such as Cubism and Surrealism, while maintaining the thinking of traditional Chinese art.
Reinforcing its strong commitment to both sustainability and art in a visually striking gesture, Sanlorenzo commissioned Alixe Fu to present an immersive ocean scene that reiterates the fact that the ocean deserves to be protected. It serves as a declaration of love for the ocean, an expression of the brand's philosophy, and a tribute to the company's personal responsibility for sustainability. The entire display booth will be surrounded by two LED walls, with the ocean as the centre, and utilises the brand's minimalist design concept to highlight the collision of the ocean and the world of art.
This work, and Sanlorenzo's presence at 2023 Shanghai West Bund Art & Design Fair, is just one part of the brand's long-term commitment to art, which includes Sanlorenzo's prestigious partnership with Art Basel as the global yachting partner. Sanlorenzo's ongoing exploration of the artistic world, and the way it complements the design and construction of superyachts, also led the shipyard to create Sanlorenzo Arts.
Sanlorenzo Arts is a collection of interactive works and projects covering the most important themes of everyday life: sustainability, environment, technology, nature, sea and, above all, humanity. These topics are studied in an original, rich, and interesting way, thanks to the sensitivity and imagination of a range of artists, designers, architects, and creatives. Sanlorenzo is subsequently able to use this creativity to navigate the horizons of the present, exploring and discovering new territories and ideas, that inspire their yachting portfolio.
Nurturing this understanding of art, and the natural world, is just one avenue that supports Sanlorenzo's work to be a pioneer in sustainable development in the yachting sector. The brand has made a commitment to be the first to achieve carbon neutrality in the maritime industry. Through the unremitting efforts of its R&D department, the Sanlorenzo Group continues to take revolutionary innovative measures, introducing technological systems to reduce the environmental impact of yachting. These include an exclusive agreement signed in 2021 with Siemens Energy to develop integrated fuel cell systems capable of converting green methanol into hydrogen and subsequently into energy. Another important exclusive agreement was signed with Rolls-Royce's Powertrain business unit to install hydrogen propulsion systems made from green methanol through its MTU brand of products and solutions. These solutions will be developed with Siemens Energy. Combined with fuel cells supplied by Siemens, it will initially be installed on prototype Sanlorenzo superyachts.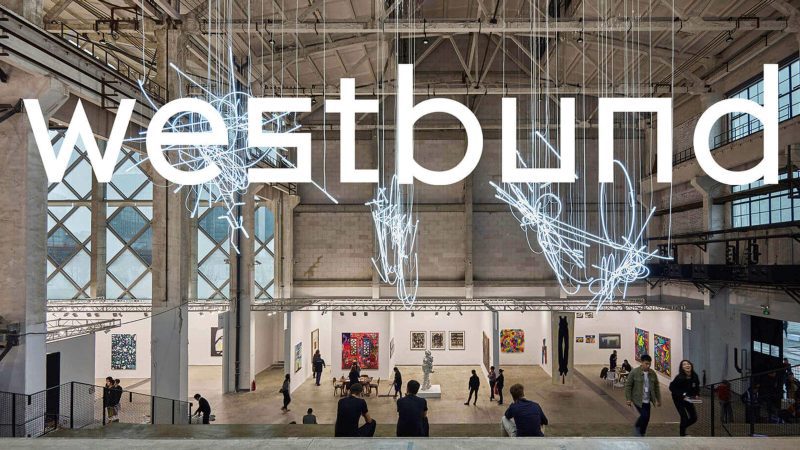 China's art scene is one of the world's most vibrant, and Sanlorenzo's presence at the 2023 Shanghai West Bund Art & Design Fair is a natural progression of the global strategy as the brand takes more space in the artistic world of the Far East.