As one of the world's leading yacht brokers, there aren't many people who understand yachts as well as we do. One of the common mistakes that we see from people new to the yachting community is a misconception that yachts and boats are the same thing. Of course, they are both similar, but there are specific characteristics that differentiate the two. First and foremost, yachts are a thing of class that their owners take absolute pride in. Even if you have never visited a marina, the word yacht will probably be associated with luxury and finesse. It is near impossible to picture a yacht without luxurious fixtures, fittings, and features. However, there is still a little more to it than this. Today, we will explain the differences between the two and give you some insight as to why people don't like their yachts referred to as boats. First of all, let's outline a brief history of yachts and how they have ascertained such a strong title in our society. 
A brief history of Yachts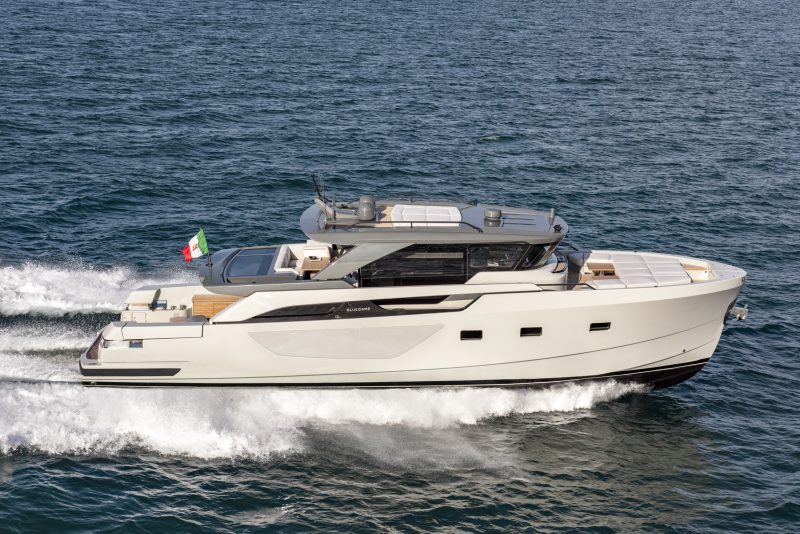 Firstly, let's start with where the term comes from. The word yacht derives from the Dutch word "jacht", which means hunt, and at the time, was the word used to refer to boats that were used for fishing. It wasn't until the 17th century that Dutch yacht builders started constructing larger vessels that didn't have such a practical purpose but instead were intended for the wealthy. Unsurprisingly, this caught on, and yachting for leisure was born. It became a status symbol, and from there, the designs only became more luxurious. 
Throughout the 19th century, the popularity of yachts kept growing, and in the 20th, they were getting even more grand and luxurious. By this time, they contained tremendously advanced navigation systems that could take them further than ever before. In the 1930s, yachting reached new popularity and began incorporating streamlined designs with sleek exteriors and rounded hulls. This meant that they were now faster and more stable. 
After WW2, yachts reached a level of extreme luxury. They were more spacious than ever, contained multiple features and rooms, and started to become the advanced luxury vessels we love today. Ever since, yacht builders have strived to create the best seagoing vessels on the planet, catering for those who want the next level of ultimate escape and luxury. 
So there you have it; this is how the incredible yachts we get to enjoy today came into existence. From a small Dutch fishing boat to multi-million-dollar superyachts. Over time, the definition of a yacht has been shaped into something far beyond a boat, so what are the key differences?
What counts as a boat?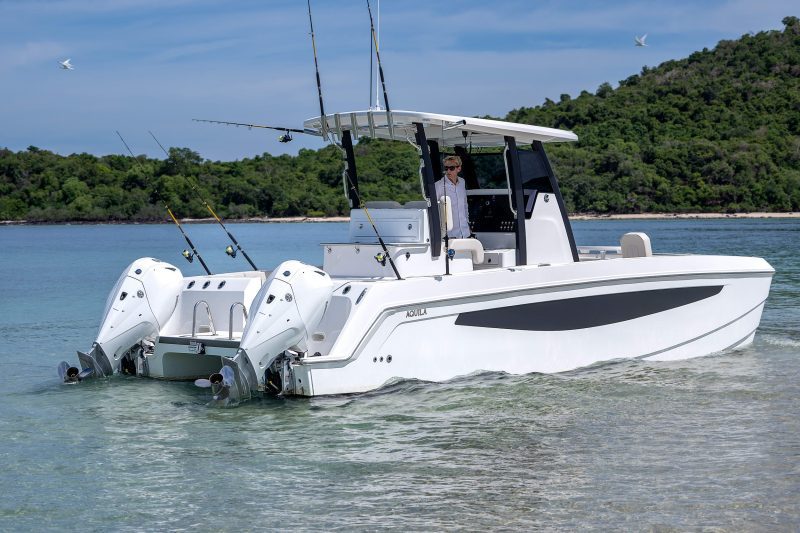 Well, a boat is actually a very vague term used to describe any vessel that travels by water using oars, sails, or engines. So, technically, it isn't wrong to refer to a yacht as a boat. However, it won't always go down too well. 
Boats are usually associated with serving a purpose such as fishing or transportation. If a boat is a leisure vessel, it would usually be much smaller than a yacht. Leisure boats are often found on rivers, lakes, canals, or shallow coastal waters. These are something that most people get to enjoy from time to time and don't exactly come with the exclusivity of a luxury yacht. 
As well as luxurious, there are also some specifications that yachts need for their classification, which we will discuss shortly. Suppose you are still unsure why you shouldn't call a yacht a boat. Consider this, would you call a fishing boat, canal boat, or small leisure boat a yacht? Exactly. 
What defines a yacht? 
A yacht is a specific type of leisure boat built to a tremendously high standard, and its single purpose is to provide absolute pleasure to the people onboard. If you have owned or chartered one, you will understand what we mean when we say that nothing beats the experience of cruising on a luxury yacht. Many features can undoubtedly help characterise a yacht, so let's take a look at some of the most important. 
Size – As a general guideline, pleasure vessels can only be classified as yachts if they are around thirty-five feet or more in length. However, this size can, and will often be, dramatically larger. The largest yacht in the world is an incredible 592 feet. When yachts reach these immense sizes, they are designed to cater to enormous amounts of guests and crew and often come with out-of-this-world features.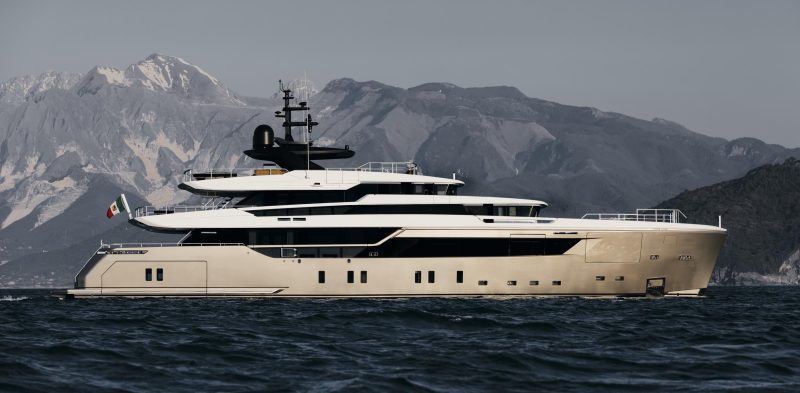 Features – This is where yachts really do come into their own category. Modern-day yachts are usually built with the most high-tech onboard systems, multiple high-speed engines, and a plethora of toys and other entertainment mediums. Most will come equipped with gourmet kitchens, multiple dining areas, pools, jacuzzis, spas, and more to entertain the guests onboard. There aren't many features of yachts that can surprise us anymore, which is why they are so incredible. Every year, yacht builders persevere to break down barriers and create vessels with features we once thought impossible. 
Style – Most monohull yachts are usually sleek designs with multiple decks. Each room is typically spacious, filled with fine furniture and extravagant décor. Each bedroom will come with its own ensuite, the finest linens, and all the amenities you would expect to find in the best hotels on the planet. Of course, every yacht is designed differently, and it is up to the owner how they want it to look. But one thing is usually certain; yachts are created with superior style in mind.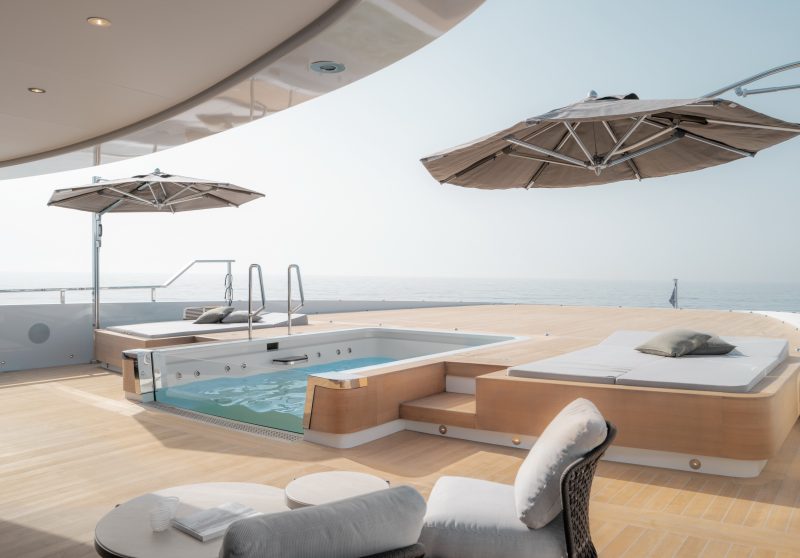 Performance – Modern yachts are built with the best propulsion systems and advanced hulls to maximise performance. They are made with high-quality materials and designed for high speed and stability in various sailing conditions. Nowadays, they will also come equipped with the best weather forecasting and monitoring systems to ensure all journeys can be enjoyed as leisurely as possible. 
Comfort – One thing that really does set yachts aside from boats is the luxury that passengers get to enjoy. Every section of a luxurious yacht will contain the highest quality furnishings so guests can bask in perpetual comfort. The comfort doesn't end with the furniture either. Yachts will be equipped with the best climate control systems to make every space onboard feel perfect. 
Personalisation – When you purchase a yacht, you are not purchasing something that is premade and ready to take home the very moment you pay for it. You usually buy a particular model from a yacht builder that will come with endless customisation possibilities. The yacht builder will help you choose what designs suit your needs and will work tirelessly to ensure every inch of the yacht is designed exactly how you want it. Yachts give a fantastic opportunity to their owners that an ordinary boat simply couldn't. The end result is something that is not only a luxurious piece of craftsmanship but something that is one hundred percent you.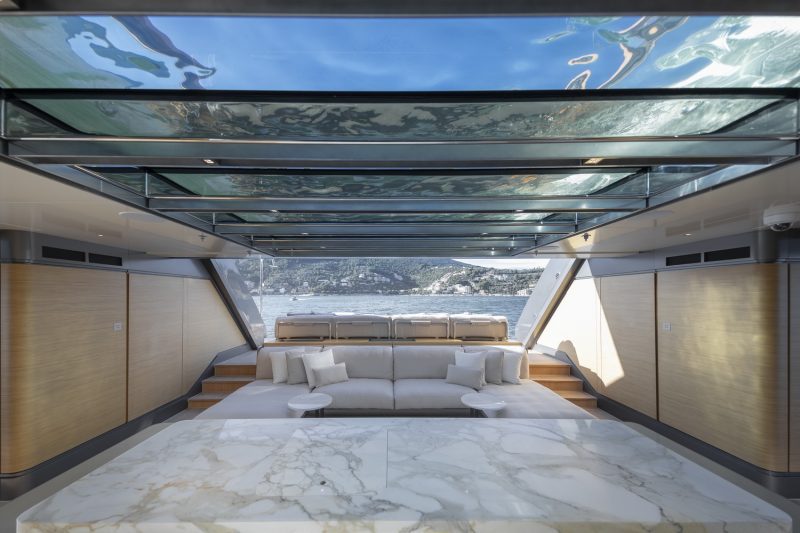 The crew – Yet another distinguishing feature of a yacht is its crew. Due to the facilities and functions of a yacht, it requires a much more extensive and varied crew than any other type of boat. Yacht crews will often consist of the following members: Captain, Officer, Deckhands, head chef, bosun, stewardesses, purser, interior crew, and much more. Usually, depending on what the owner or guests want, there will also be world-class massage therapists, mixologists, and specialised workers for operating toys or diving equipment. 
High maintenance – Due to all of the features we have discussed above, a yacht also requires significantly more maintenance than any other boat. Of course, the exterior and engine will always need to be kept in pristine condition, but there is so much more. Depending on what is onboard, all of it will need to be kept to an excellent standard so that guests will always experience perfection. 
Status – It goes without saying that yachts are of an incredibly higher status than anything else at sea. They are renowned for being a sign of prestige and wealth, and it is absolutely no surprise why. 
Variations of yacht 
So, we have established that the word boat tremendously downplays a yacht, but it is, in fact, a form of a boat. However, what subcategories of yachts are there? If you want to go into the finite details of each yacht's purpose, there are actually many. However, we thought we would narrow it down to a power yacht, sailing yacht, sports yacht, catamaran, luxury motor yacht, superyacht, and megayacht. 
Power yacht – This is a large luxury yacht equipped with powerful engines that enhance both speed and manoeuvrability. These yachts are generally used for cruising long distances and are usually fitted with some of the best navigational technology. The interior of these yachts will still be luxurious, but seeing as their function is primarily transportation, most focus will be on their sleek and modern design.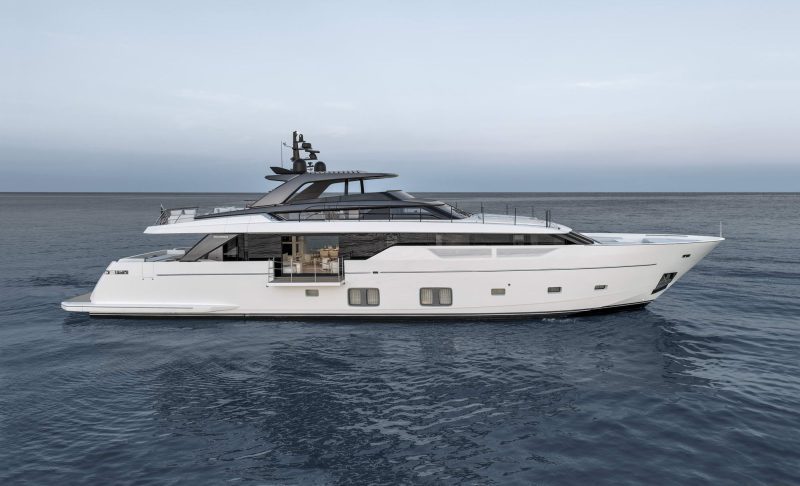 Sailing yacht – The function is similar to that of a power yacht but propelled by sails instead of engines. Of course, there will usually be onboard engines for moments of relaxation or cruising coastlines with minimal winds. As well as being used for cruising, they are one of the more recreational yachts and are often used for racing too.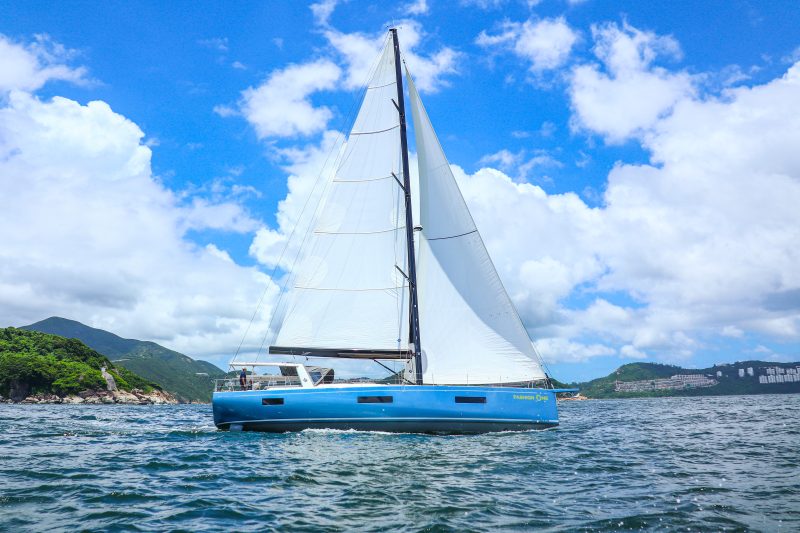 Sports yacht – These yachts are usually designed for the more adventurous. They are typically equipped with incredible toys such as jet skis, wakeboards, snorkelling and diving equipment, kayaks, and paddle boards. They are often full of some excellent additional downtime features such as bars and barbecues. These adventurous yachts usually come with high-performance engines to fulfil the needs of their adrenalin junkie owners and are designed with smooth, aerodynamic hulls.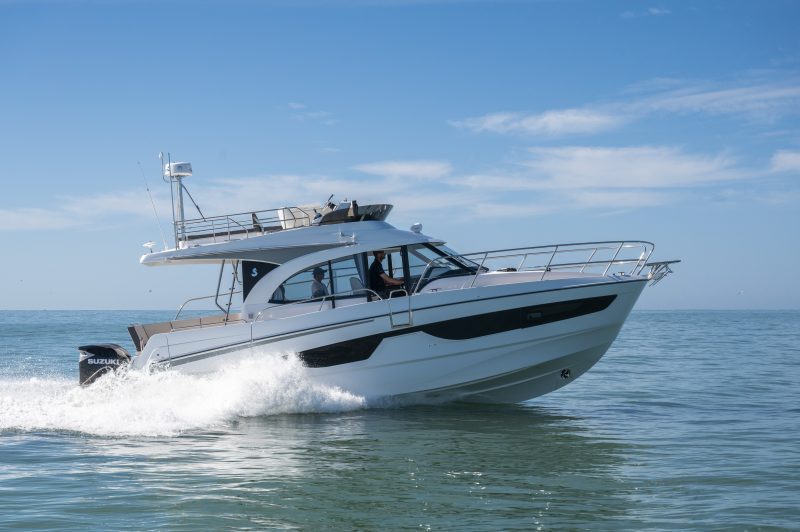 Catamaran yachts – These are yachts that can be powered by engines and sails and will contain the same onboard luxury as any other yacht. This might include bars, gourmet kitchens, and even pools. The primary difference is that catamaran yachts have two hulls rather than one. These vessels are renowned for their manoeuvrability in shallow waters and incredible stability. They are one of the most fast-evolving styles of yachts and are continually proving to match the standards of anything else.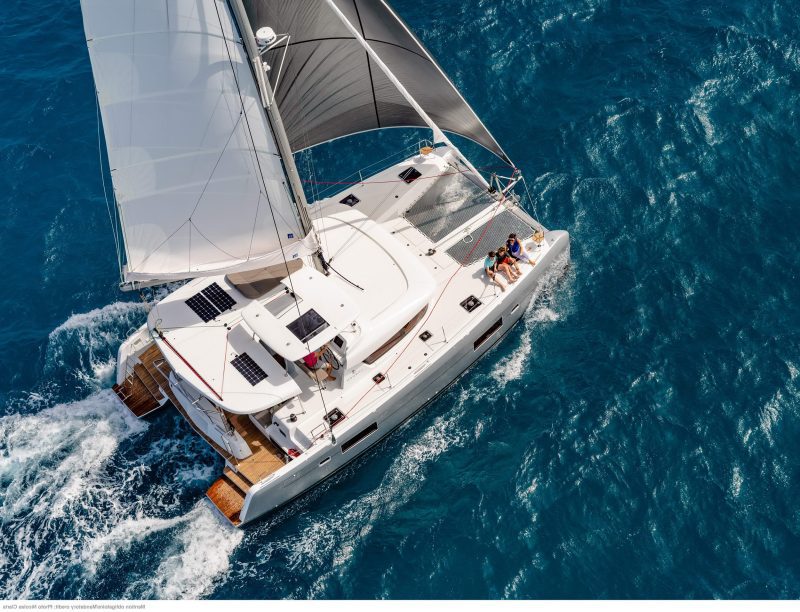 Luxury motor yacht – These are large yachts designed for maximum comfort and luxury. They will almost certainly contain bars, kitchens, multiple sun decks, dining areas, spas, lounges, and a selection of relaxing onboard entertainment. These yachts are usually what you would charter and take out for private parties and vacations. Out of the styles mentioned so far, they are indeed the most spacious.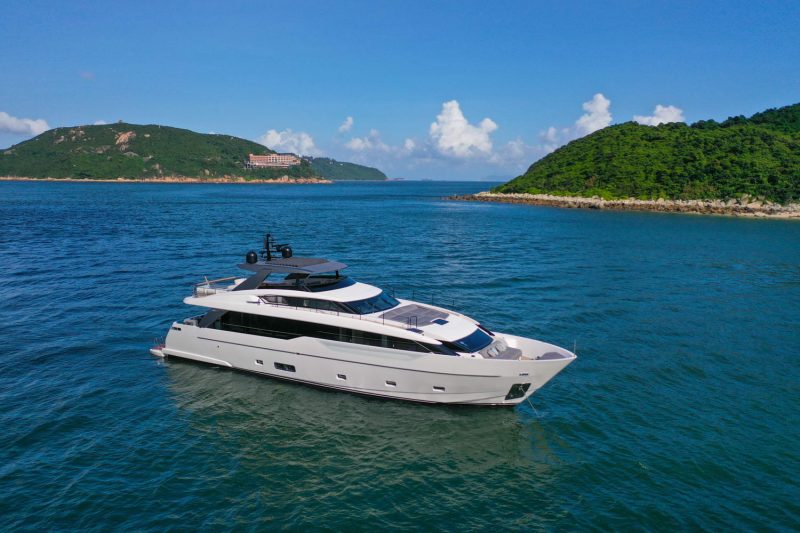 Superyacht – Superyachts are renowned for being the most expensive and luxurious of them all. They are designed for ultimate comfort and often come with eccentric amenities such as helipads, submarines, multiple pools, gyms, and whatever else the owner decides. These are by far the most sought-after yacht.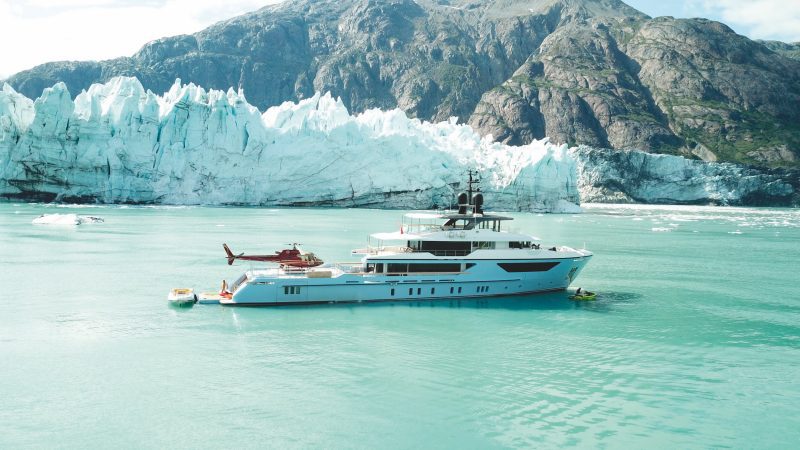 Megayacht – These incredible vessels can be closer to the size of ships. They contain all the luxuries of a superyacht, but the main difference is that they are usually over one hundred metres in length. These are the rarest yachts with the highest status, often kept far from the eyes of the public.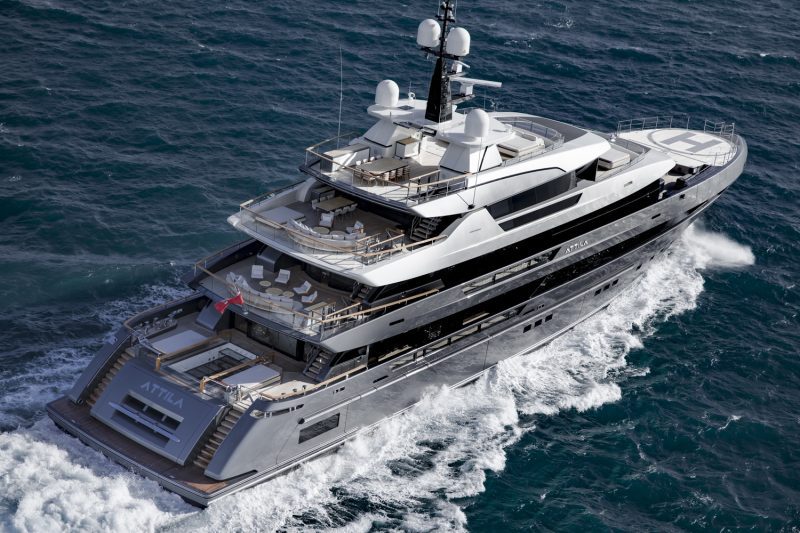 Further reading 
As you can see, there is so much more to a yacht than a boat. It is important to recognise the work that goes into ensuring yachts are created to the highest levels of luxury. If you would like to find out more about what yachts have to offer, why not talk to Simpson Marine? We have been a world-leading yacht broker for decades, and there aren't many who understand the industry quite as much as us. We are at a time when yachts can literally give us more than we could ever have imagined. Have a browse through our extensive fleet and see what yachts are out there for you; or, contact us for further discussion.