27 March 2023, Singapore – Simpson Marine, the leading yacht sales and brokerage company in Asia, has announced its participation in the Singapore Yachting Festival, set to take place from April 27 to 30 at ONE°15 Marina Sentosa Cove. As the largest yacht dealer in Southeast Asia, Simpson Marine is proud to present part of its impressive fleet of 11 yachts, which includes the latest models from the world's most prestigious yacht builders, Sanlorenzo, Bluegame, Beneteau, Lagoon, Fairline and Aquila. Visitors can expect to see some of the most luxurious and technologically advanced yachts in the world, ranging from sleek motor yachts to elegant sailboats, catamarans, and day cruisers.
Sanlorenzo – This year Simpson Marine will be hosting guests at the flagship Sanlorenzo Asia office, inspired by Piero Lissoni's vision of bespoke industrial minimalism. Sanlorenzo will showcase two yachts on display, the SX88 and SX76 from the successful SX range that has become increasingly popular in Asia thanks to its exceptional performance and innovative design. The SX range is the ideal choice for discerning clients seeking an unforgettable yachting experience in Asia.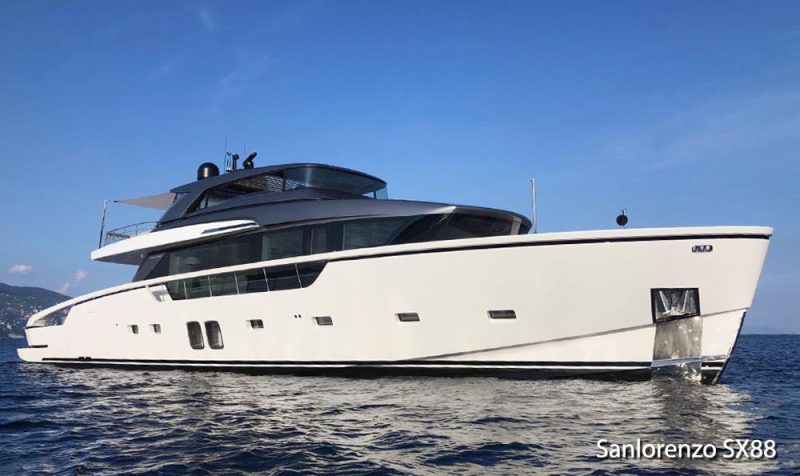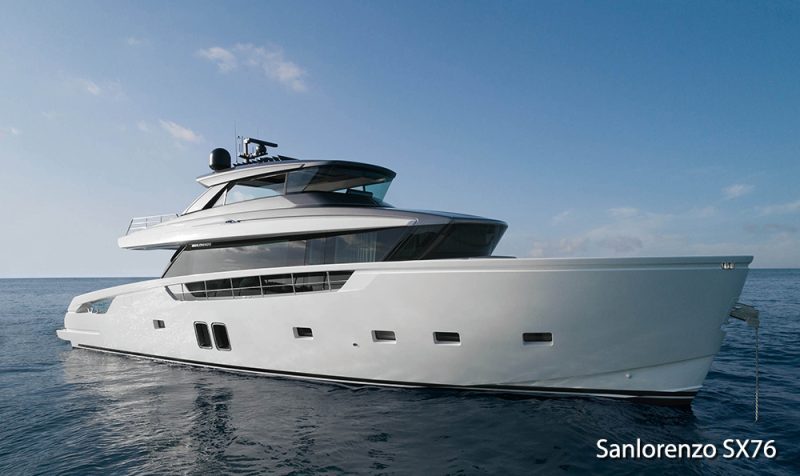 Bluegame – The Bluegame BGX range has been well-received in Asia, with its modern design and practical features, making it a popular choice for luxury yacht enthusiasts in the region. Visitors can expect to see the Southeast Asia's first Bluegame BGX60 on display at the Singapore Yachting Festival. The Bluegame BGX60 is an exceptional yacht that combines style, performance, and functionality. With her bold and modern design, the BGX60 offers spacious interiors and versatile outdoor spaces, making her the ideal choice for those seeking a luxurious yet practical yacht experience.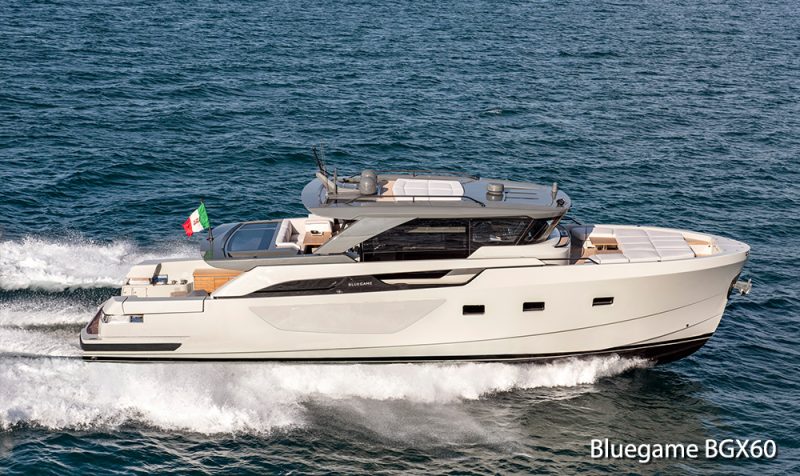 Beneteau – Asia's first Grand Trawler 62 will be presented at the Singapore Yachting Festival, alongside Southeast Asia's first Oceanis Yacht 54, and the Gran Turismo 41. Visitors can look forward to experiencing the exceptional craftsmanship and innovative design of the Grand Trawler 62, Oceanis Yacht 54 and Gran Turismo 41 firsthand.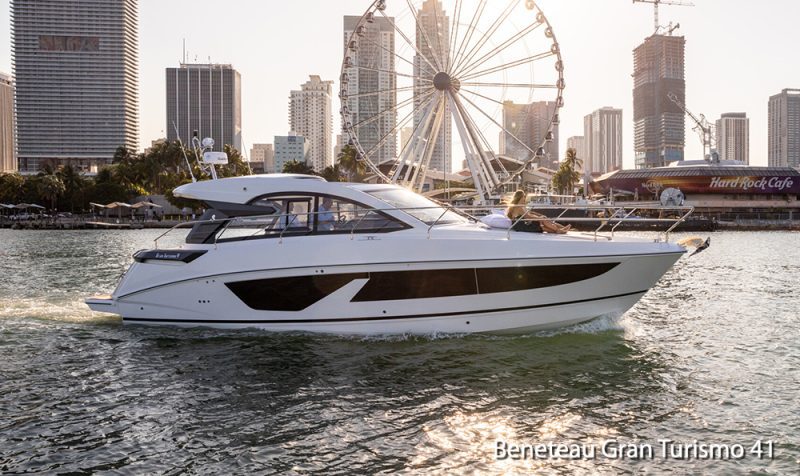 Lagoon – The Lagoon 55 is also set to make her debut in Southeast Asia at the Singapore Yachting Festival. She is also the winner of the prestigious Multihull of Year award from the 2021 British Yachting Awards, and is sure to be a showstopper at the event.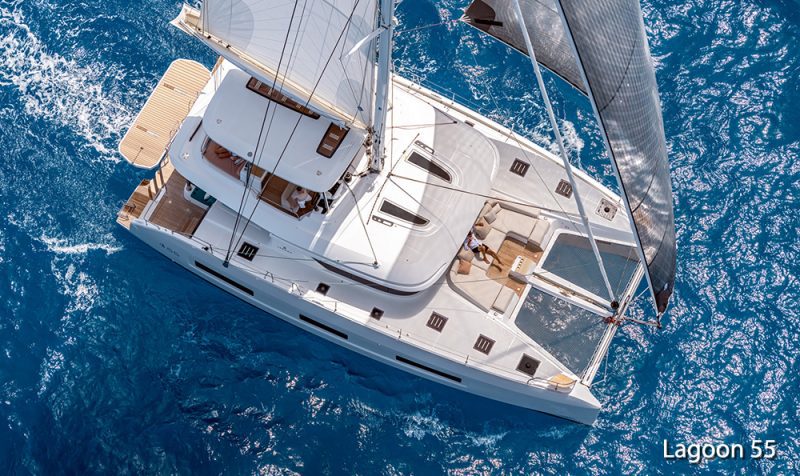 Fairline – Southeast Asia's first Fairline Squadron 50 will also make her debut at the Singapore Yachting Festival. This is a great opportunity to come and experience first-hand the build quality and advanced technologies that Fairline is known for. Alongside the Squadron 50, Fairline will also be presenting the Targa 45, a beautiful sports cruiser, renowned for its exceptional performance, innovative design, and luxurious features.
Aquila – Mastering the cabin cruiser power catamaran sector to perfection, Aquila will present their terrific power cat, the Aquila 36, that can either be a great day charter boat or a luxury water taxi for resorts and hotels.
As one of the key players in the yachting industry in Asia, Simpson Marine has been attending yacht shows in Singapore since their inception in 2011. The event provides an excellent platform for Simpson Marine to showcase its range of yachts to customers and yachting enthusiasts.
Richard Allen, Group General Manager of Simpson Marine, says: "We are very glad to be part of the Singapore Yachting Festival this year, after three years without boat shows in Singapore due to the pandemic and its social limitations on gatherings and events. It is an excellent opportunity for us to meet with clients, showcase our range of yachts, and network with industry professionals again. We are excited to present some of the most exceptional yachts in our fleet including a Sanlorenzo SX88, Singapore's first SX76 and BGX60, Southeast Asia's first Beneteau Grand Trawler 62, Lagoon 55, an Oceanis Yacht 54, Singapore's first Fairline Squadron 50 and more yachts from our brands and services including yacht charter and yacht management."
In addition to the yacht display, the Singapore Yachting Festival will feature a range of activities and events, including superyacht conference, water sports demonstrations, live music, and gourmet food offerings. Simpson Marine will welcome guests and yacht owners in their new South-East Asia flagship office in Sentosa Cove. At the Sanlorenzo Asia Flagship office guests will be treated to a series of lifestyle experiences by premier brands, partnering with Simpson Marine.
Building up on Sanlorenzo's close relationship with the world of art and design, we have collaborated with a Singapore-based artist, Allison Liu, to present a series of bespoke "shan shui" and abstract artworks to be showcased on Sanlorenzo yachts. Visitors to the show will be the first to view the brand new creations by the artist who will also be in attendance at the show.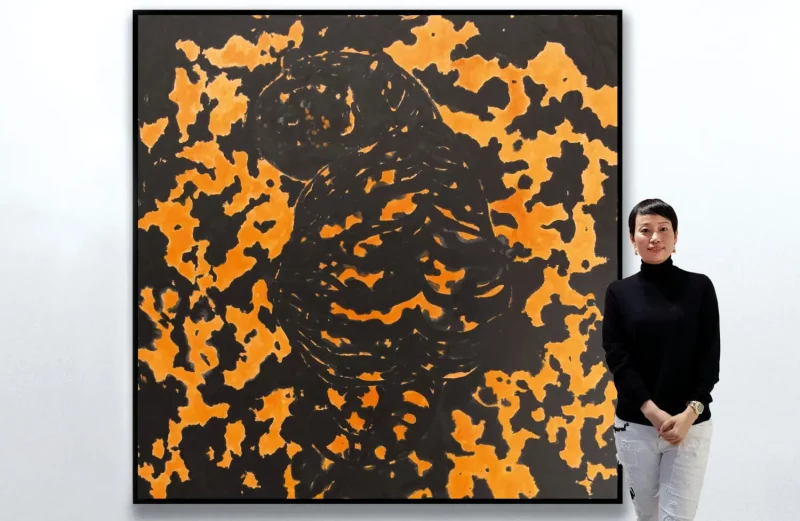 Simpson Marine's involvement in the Singapore Yachting Festival 2023 reaffirms its dedication to the Asian yachting market and its standing as a prominent yacht dealer in the region.
Please contact us at singapore@simpsonmarine.com to register your attendance and make an appointment to view yachts on display at the show.